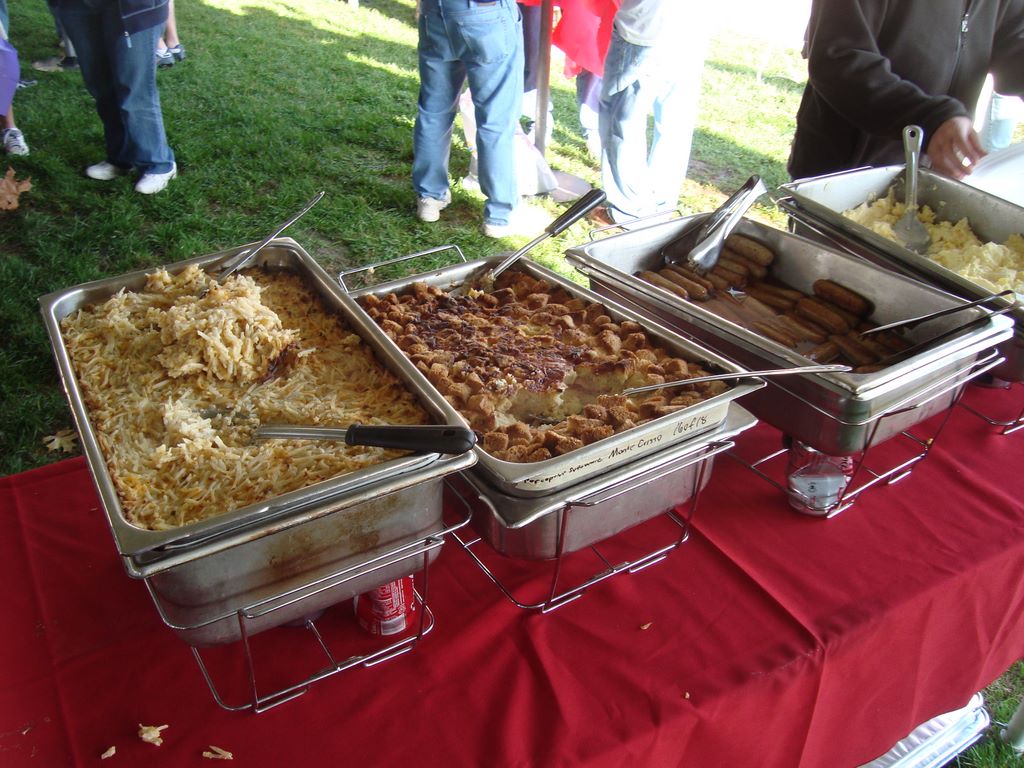 Most of the traffic diverted over to the food after about a half hour of mingling.  The setup was a buffet style line of the piping hot breakfast variety and some bagels tossed in for posterity.  The sausage links were about the size of the Yeti's thumbs and were super tasty.  The combination of cheesy hash browns, scrambled eggs, and a ham quiche type substance made loading up a ceremonious event.  They Yeti did try concoct a cream cheese bagel sausage sandwich but his mouth was just not big enough.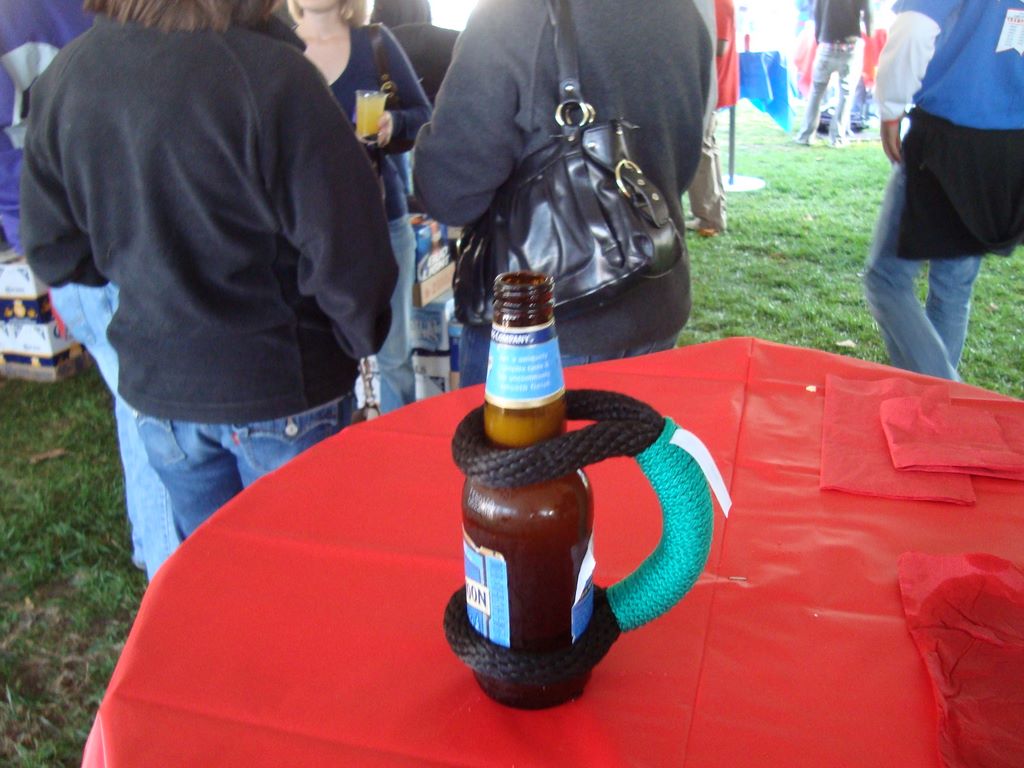 The Yeti's mouth was big enough for the various libations available at the courtesy tent.  Starting out the day was none other than bloody mary mixed with some tobassco.  Mixing it up bright and fresh was a helpful dose of mamosas to clear the palette.  After the loading up on food, it was beer time.  A sampling of Budweiser, Samuel Adams Winter Lager, Corona, and Boulevard Pale Ale kept the motors running before the game.  And a wonderful discovery of the Hold Cold beverage containing unit made it all that more enjoyable.
The mingling time was over, and were geared up for heading into the game.  The pre game wackiness included the respective school bands rocking it our near the hill.  We walked around that and made our way to the gate, a single gate, for the cattle rustling of fans into their seats.  The next round of improvements for the stadium need to inlcude better gate management.  The Yeti and his lady sat down in our section with a nice view of the field.  The pre game pagentry was in full tilt as a CGI bump with the bands a blaring all joining in the fun.