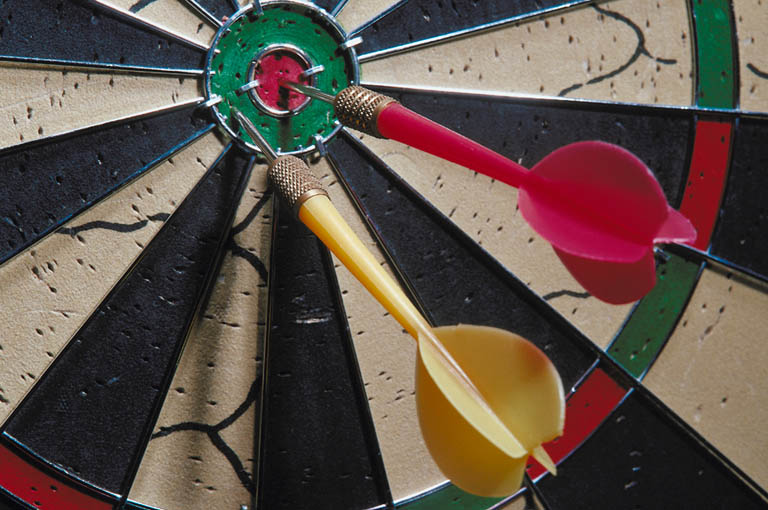 It's been awhile but I'm finally back again.   College football saw it's first playoff last year and, although the Big 12 wasn't represented, we were entertained.  That's all we can ask.  I hear virtually no one ask on the interwebs where I've been, so I'll answer that shortly.  But first, here's my dart board predictions for 2015.
The Big 12 will represent in the playoff
Kansas will go 0-fer for the year
The Purple Yeti will not be as funny
The last dart point was funny
Florida State will not win the ACC this year
Missouri will not win the SEC East this year
Nebraska is my dark horse for the Big 10, they will make it to the conference championship
Lou Holtz will spit into the mic on Sirius XM
Someone will come up and surprise the Pac 12, I say Arizona State
All of the goofy conference alignment talk will pipe down during the season and kick back up in the offseason, because people like bagging on the Big 12
I think Georgia will win the SEC because I hate the SEC
I have no idea who will win the Heisman but I hope it's a running back
After tons of protests, Chris Fowler will come back to host ESPN College GameDay
I always do this one but it never happens: some old coach _or_ host will die on air this year.  I'm going Lee Corso
TCU will win the Big 12 because Gary Patterson is one pissed off coach
Michigan will upset Ohio State and will barely make a bowl
Ohio State will win the Big 10
Texas stays average and that pisses everyone in Austin off
TCU will beat Georgia and Ohio State will beat Arizona State
TCU wins it all because they are purple and I'm a double homer with my Big 12 and Kansas State love
Speaking of Kansas State, they barely make a bowl and win their bowl game setting up one last run for Bill Snyder next year
That's all I got.  Frankly this blog has died down alot for me in the last year.  Ever since I moved to Austin, I've been doing less and less work on this here site.  I still love and watch college football, but I don't feel the passion to really continue the output I've had earlier.  Last year, for example, all I did was picks and food stuff.
This year I will be cutting back more.  If I end up at some stadiums I'll post an article about it.  If I feel like I should say something, I will.  But I will discontinue any regular schedule type stuff.  If anybody wants me to keep doing what do, pipe up.   Otherwise, let's fire up the multi-screen watching den and get ready for another season of college football!