Some weeks, you don't know what you're going to run into when you pick a place you've never been to before.  So when we strolled up to Birdie's Pub and Grill,  we weren't expecting much.  They didn't have a website and the only information we got about the place was on Google Maps.   Walking in, however, things turned completely different.  Yes, it was bigger, but for some aspects it wasn't necessarily better.  The goal of the week was to watch some Nebraska vs Virginia Tech and head to a BBQ.  We accomplished the mission.  Here's the report.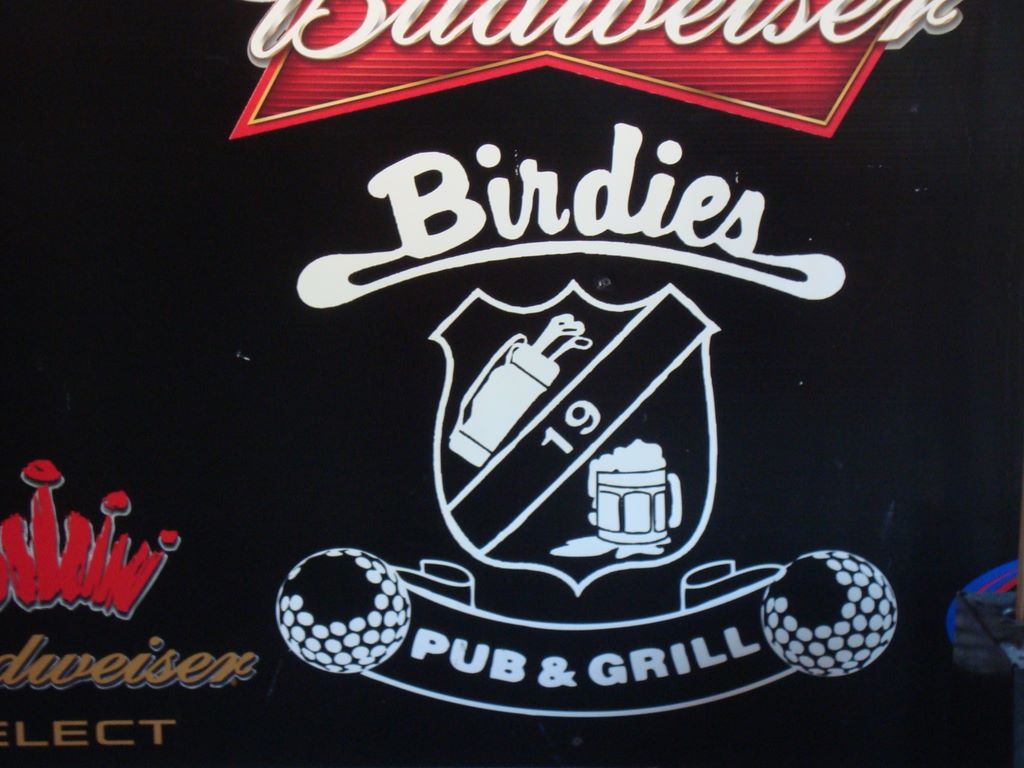 The first impression we received when rolling into Birdie's Pub and Grill was that the place was much bigger than what the outside led us to believe.  That's always good.  Especially since we were worried about finding a seat.  There's plenty of seating between the two giant rooms the barspot takes up.   Birdie's didn't skimp out on the televisions as there were flat screens hanging up all over and two projections screens hanging down.  Unfortunately, it doesn't look like they have HD quality televisions.   We're not too sure about the satellite packages as the service had a hard time finding stuff.  More on that later.  On the flip side, they do have wireless internet and lots of games to play.
When we say lots, we mean lots of games to play.  Birdie's Pub and Grill provides many a bar game to pass the time.  They have two pool tables, a dart board, Buck Hunter II, Silverstrike Bowling, Golden Tee, and MultiTouch.  On top of that, they have a Jukebox and one of those horoscope card rip off things. On top of THAT, they have a classic Ms. Pac Man/Galaga game and a Star Wars Episode I game.  We couldn't resist the Star Wars game and our inner nerdness tingled while we bounced the silver ball.  But much like the second trilogy, this game was overpriced, over shiney, and under whelming.  75 cents for a pinball game that works half the time?   No thank you.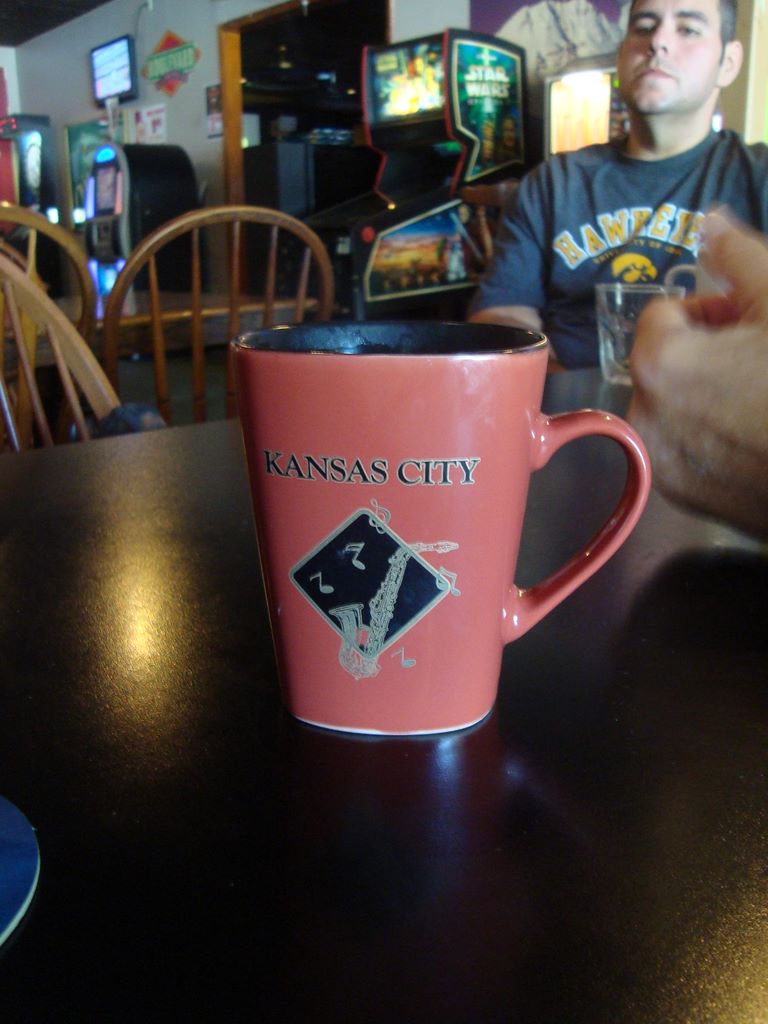 While we are at we at it, we can say no thank you to the service.  Let's start with the waitresses.  They matched up with bar nicely.  Big, good in some spots, but kind of dirty.  The one that had the joy of taking care of us also apologized for everything she did.  We didn't know if she was being smarmy or was really sorry.  We were sorry that we ever asked for help with switching games as a remote to them seemed more like a Rubik's cube than a simple channel selector.  It wasn't the worst service on the planet, it just could've used some sprucing up, which is a theme we seem to be running into at Birdie's.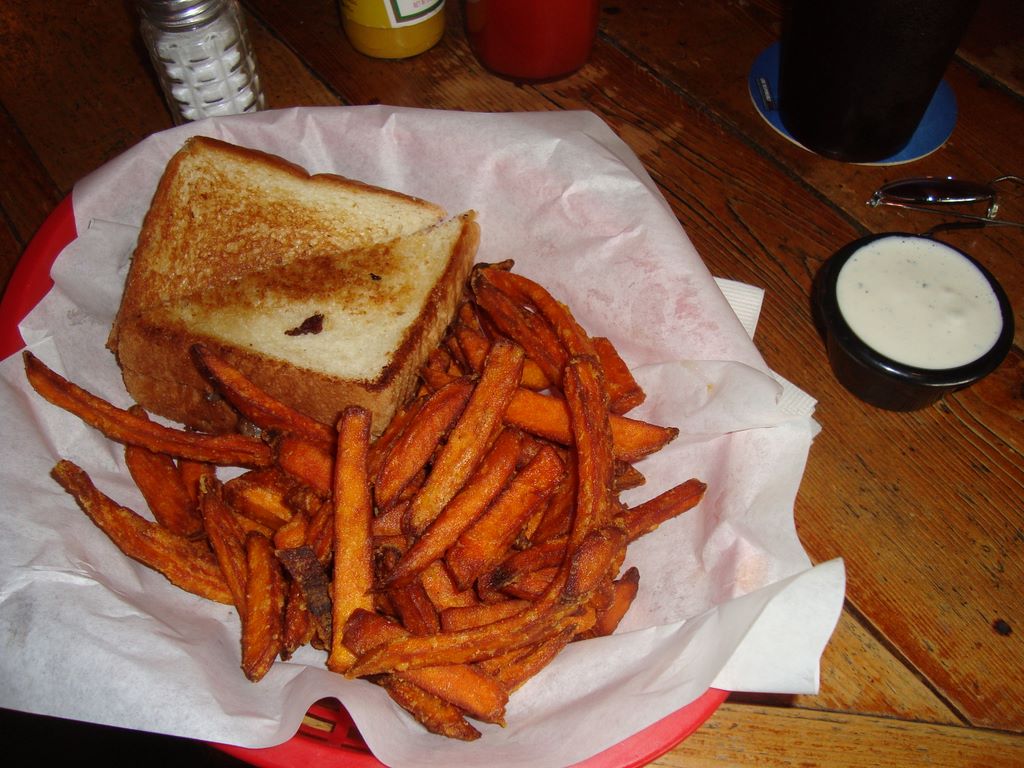 Like the food.  The specials for the day included a Prime Rib sandwich and 30 cent buffalo wings.  We also had the pleasure of $2 draws and 3$ screwdrivers and bloody marys.  The nice thing about bars that are a little on the dirty side is the booze tends to be dirt cheap.  But on to the food.   The Prime Rib sandwich was not so prime.  It had little flavor and the sweet potato fries with a side of ranch saved the meal.  Later on, I dug into the buffalo wings to satisfy my disappointment with the Prime Rib.  When in doubt and lack of flavor, spice will always fix you right up.
Fixed up we were indeed for some football on that Saturday.  Sprinkled among the day of upsets, we settled in on the part that had Florida beating a newly respected Tennessee, California barely beating Minnesota in their new stadium, North Carolina eeking it out over East Carolina (yeargh), and Iowa taking care of Arizona.  The BBQ we were at was fantastic but we did miss out on Texas taking some revenge on Texas Tech.  Big 12 wise, KU rolled Duke as expected, Mizzou blew up Furman, and Kansas State looked like high schoolers against UCLA.  What happened to USC and BYU?   One big time program and another mid-con program both expecting to win coming into this weekend but instead choking title hopes away.  More and more it look like the pundits will be validated and we will see Texas vs Florida in the BCS title game.  Blech.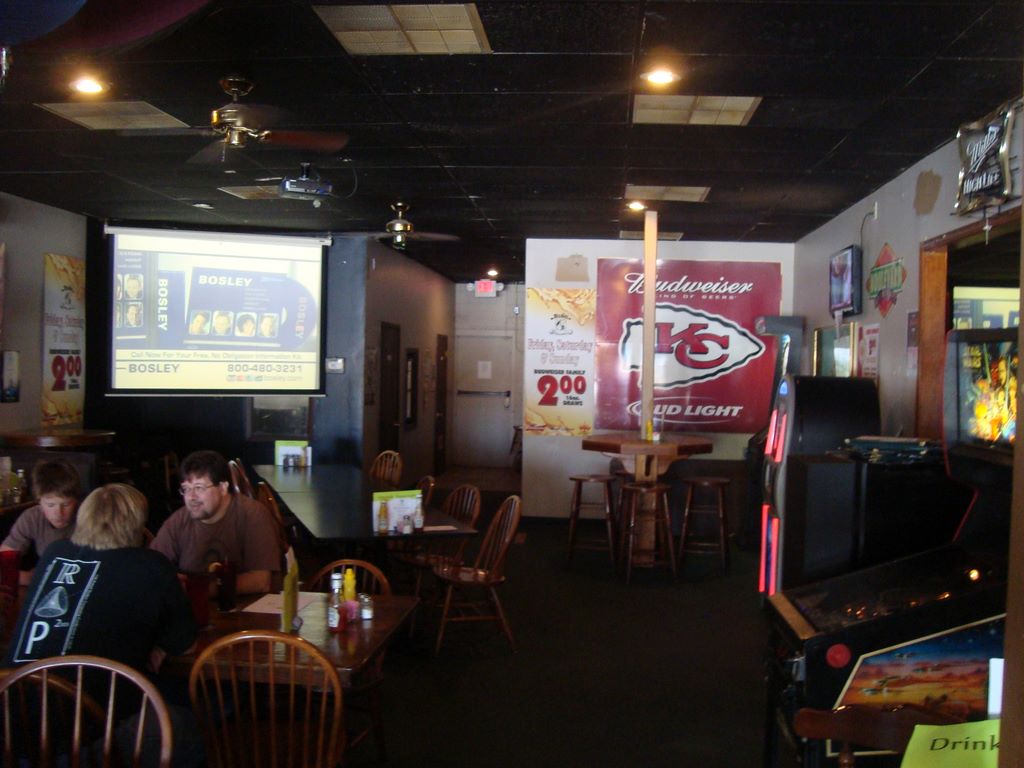 Let's get to the real reason we were at Birdie's.  Saturday's match up between Nebraska and Virginia Tech was a linch pin type game for both of the programs.  For Nebraska,  it's been way too long since they beat a highly ranked opponent like the Hokies and this was supposed to be their comeback game for the big time.  For the Hokies, they needed a big non conference win to hang their hang their hat on since losing to Alabama in the opener.  Both teams are defensive juggernauts and proved it Saturday.  Unfortunately for Nebraska, one blown coverage play at the end of the game led to their demise as they couldn't quite match the moxie in Blacksburg.  Virginia Tech 16, Nebraska 15.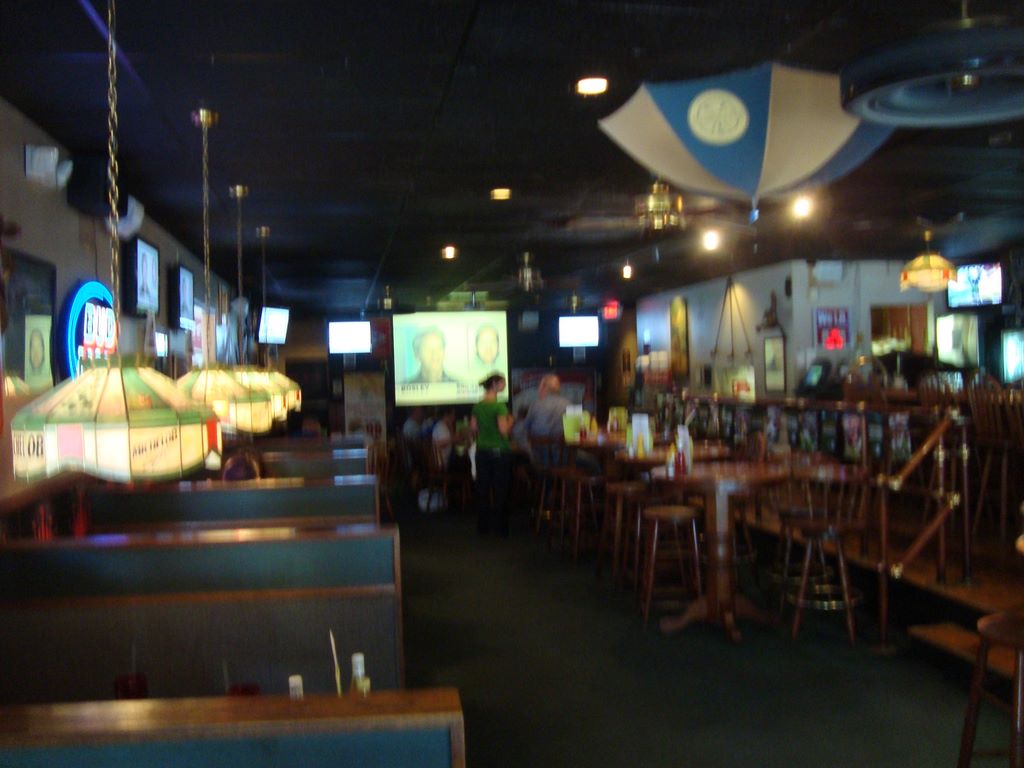 Much the Cornhuskers, Birdie's Pub and Grill just came up short.  They have what you want in hardware, but could use some updated technology for it.  The service was nice, but just not enough.  The food could use just a pinch more flavor.  The Star Wars game, well, needs to be blown up.  The experience as a whole, really needs a good once over to clear up the smudges.  Is it a decent place to watch a game?  Yes.  Would I rank up in the top 20.  No.  So for Birdie's Pub and Grill, we give them par for the course.