The holiday weekend was rough on us and we barely made it back to Kansas City in time for some prime college football. Our hair was as greasy as the fried turkey we gobbled up for meal number two Thursday. But we made in, dropped off our stuff,, and headed to North Kansas City and Chappell's Sports Museum and Restaurant. After running the gauntlet of food and family over the weekend it was nice to dig into the warmth and surprisingly quiet Chappell's.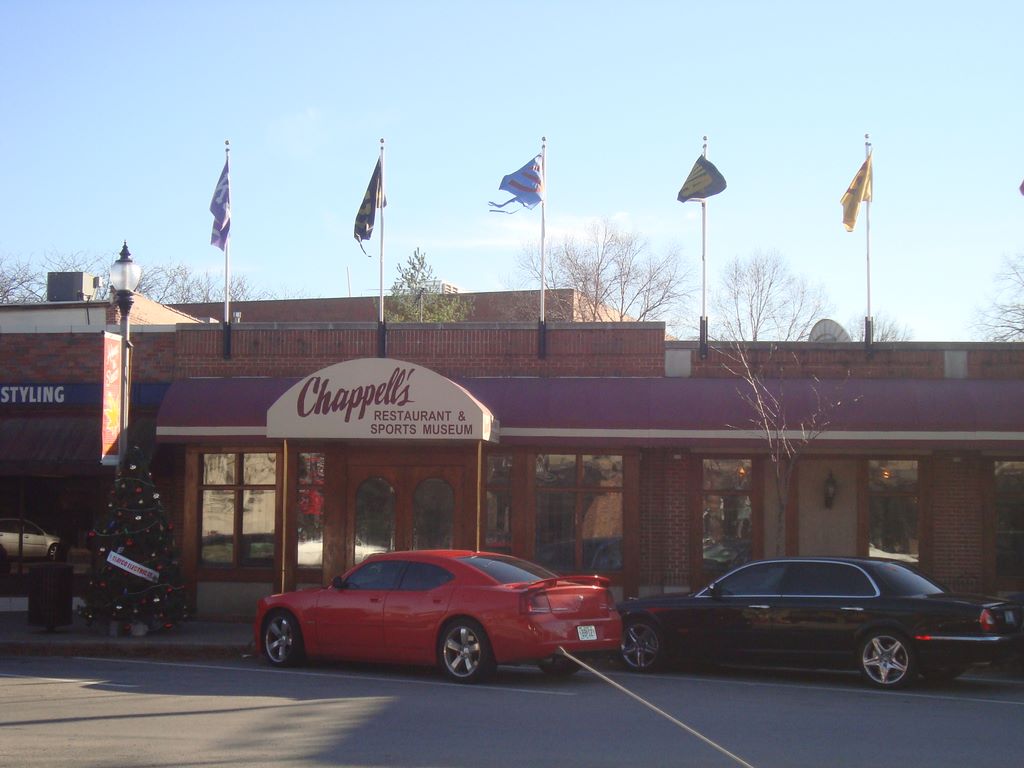 Pulling in across the street on Armour road, we noticed right away the flags flying high above Chappell's. If there is one place that celebrates sports itself more than Chappell's, we'd like to see it. Walking in, we noticed right away the bread and butter of sports joint. Memorabilia. Unfortunately, that's all Chappell's can claim to be the best in. There are maybe 3 or 4 tube televisions and 2 flat screen televisions. No wireless internet and no parlor games. There's nothing else in terms of watching sports let alone college football.
We sat down and immediately, the server asked us what we wanted. The lady was attentive and fast, but we think it was due more to Chappell's being almost empty than anything else. The whole stable of servers aren't the nastiest bunch and, in fact, are pretty cute. So kudos to Chappell's for delivering on some great service to the customers. Maybe they should add a trophy for that, too.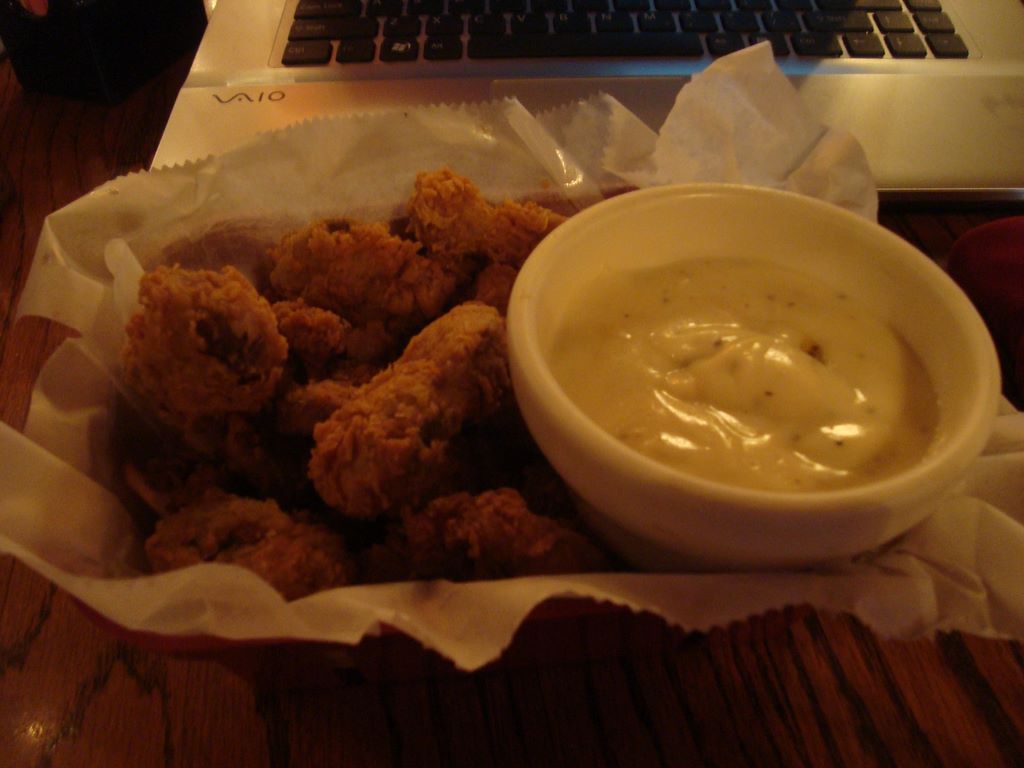 While the service was special, the specials were not. Chappell's prides itself on high quality food but for game day, the quality was low on specials. As a matter of fact, there were no specials at all. We're thinking it ties in with the museum factor than watching factor. Even so, we munched down on some tasty chicken gizzards as we rarely see them out at bars anymore.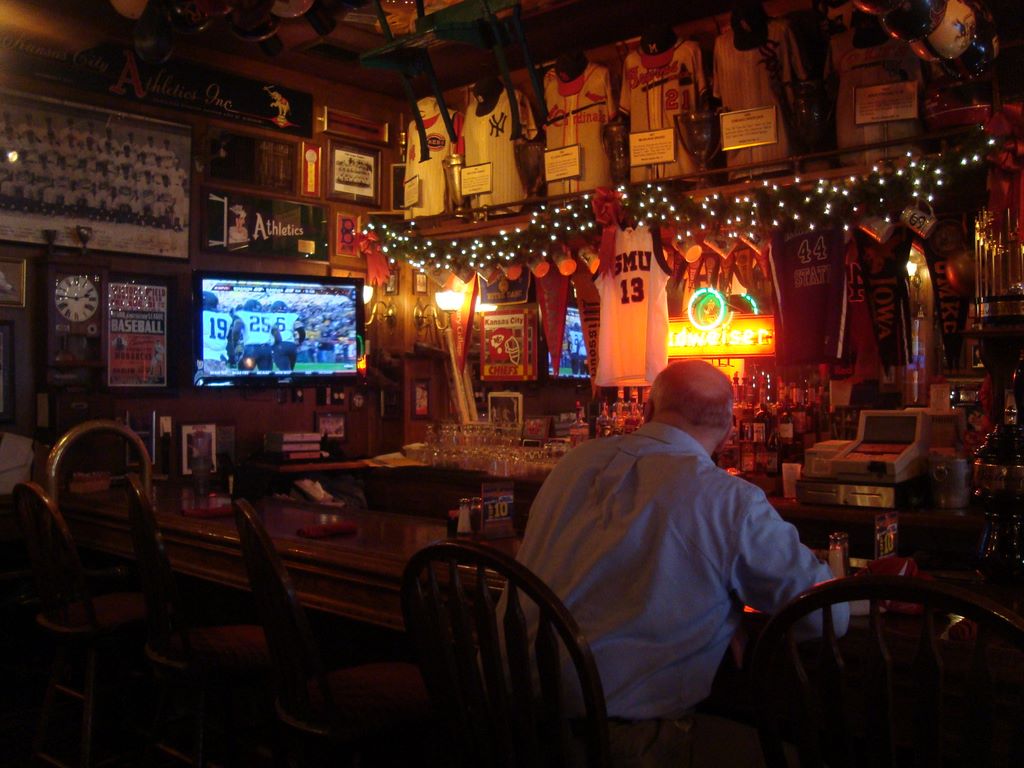 As we stated earlier, the big (and only) draw to Chappell's is the ginormous amount of sports stuff nailed, screwed, and stapled to the walls and ceiling. From the very few amount of pictures of the place we saw on the interwebs, we could tell there is a lot of material, but the only way to fully understand just how much is to actually show up. What impressed us was the amount of football helmets on the ceiling and the 1973 Oakland A's World Champions trophy.
The one thing about the Thanksgiving Holiday weekend that has sucked the last two years is that we have missed out on some great football due to travel and multiple family gatherings. Hey, it's that time of year so that takes precedence and it's totally worth it. We were lucky enough, however, to watch some Texas and Texas A&M. We heard about other games and got to listen to the Bedlam Series on the radio on the way up. From what it sounds like, the Oklahoma Sooners owned Oklahoma State and unfortunately we will probably only see one Big 12 team in the BCS because of it.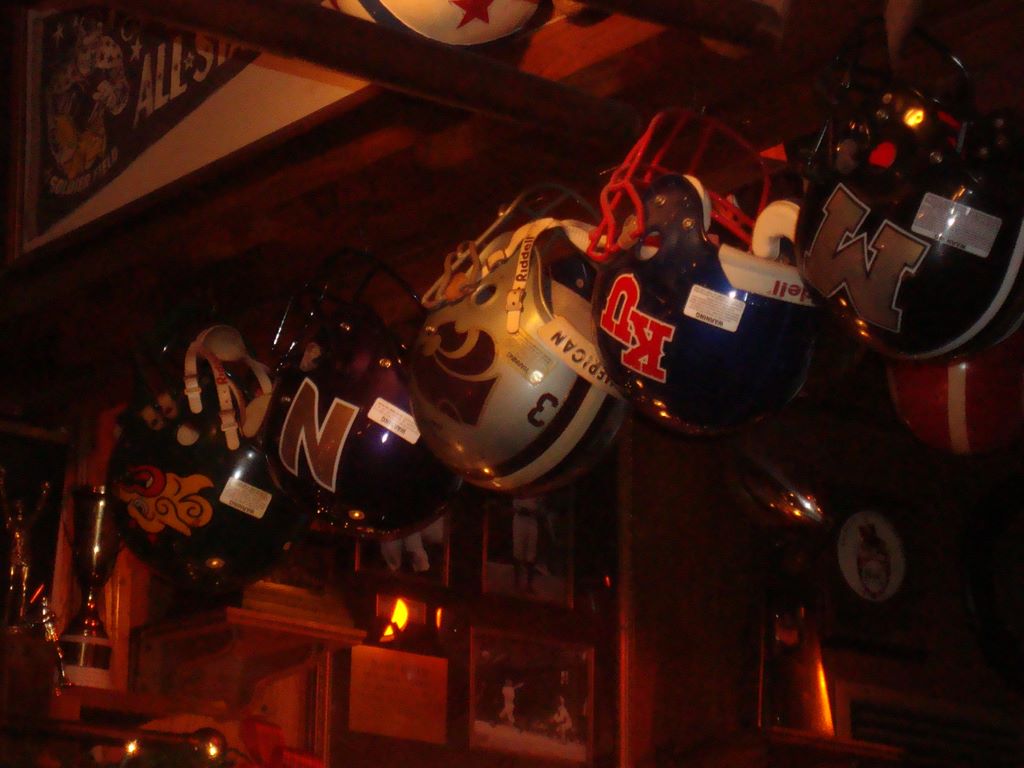 It was a good thing that the only game on the dearth of televisions at Chappell's was the Border War. This year's edition of the annual battle between the Kansas Jayhawks and the Missouri Tigers sees one team in a free fall and the other building themselves back up. The Missouri Tigers had an injured quarterback by the name of Blaine Gabbert for the better part of the season but he got healthy and the Tigers righted their ship as a result of that. They are bowl eligible and are playing for a better spot and 2nd in the Big 12 North. The Kansas Jayhawks on the other hand, have lost 6 in a row and are falling fast. So fast that coach Mark Mangino's job is on the line.
Both teams had more than just pride to play for and it was another great contest. The game started out slow but Kansas got on top after some big plays by Todd Reesing and a Missouri turnover. Missouri fired back with a field goal of their own and a converted touched after a Dezmon Briscoe turnover. Kerry Meir caught a touchdown pass to put Kansas up 21 – 10 over Missouri. Missouri answered back with a field goal and some tough defense to end the 2nd quarter losing 13 – 21.
The second half opened up with Missouri marching down the field and scoring a touchdown in little over a minute. They botched the 2pt conversion. Kansas came back fast and with the help of a personal foul put up a answered touchdown. Missouri scored again fast and with the help of another Briscoe fumble, Danario Alexander scores on a big bomb to take the lead 33 – 28. Missouri padded it with another field goal but Briscoe made up for one fumble with a long touchdown pass and it was tied 36 all. Kansas came back with a field goal, but after some bad coaching on Mangino's part, ate a sack in the end zone for the safety. Missouri rolled back and kicked the game winner at the last second 42 – 39. Game of the Year Candidate right there.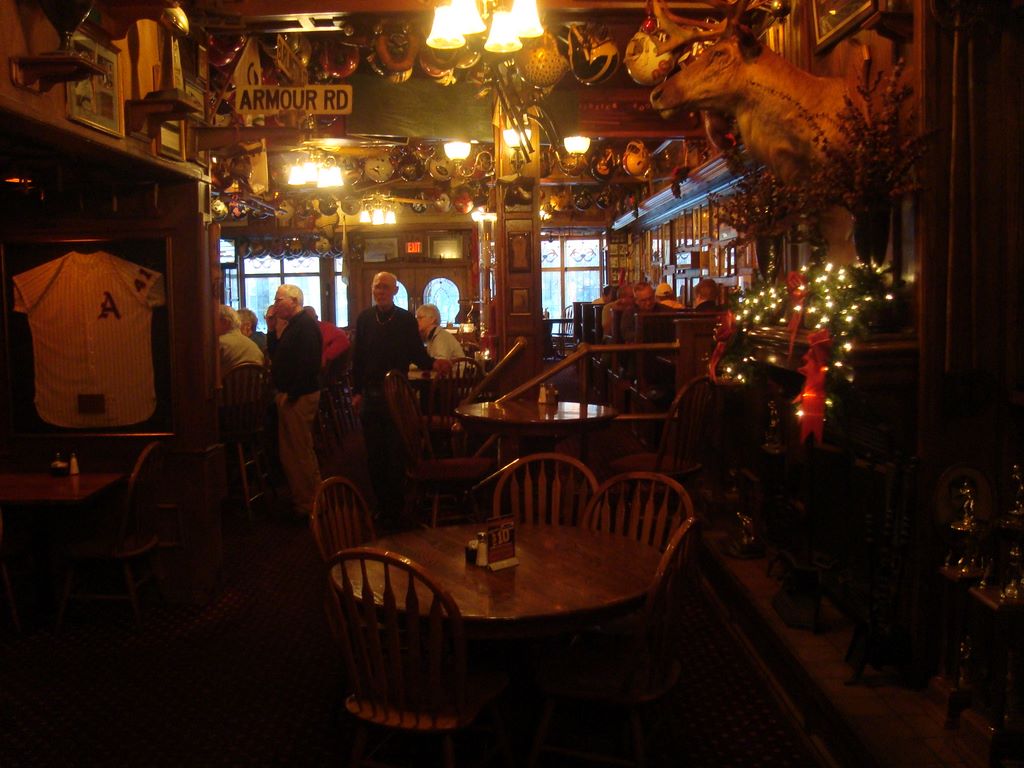 After the big holiday, the family functions, the massive amount of food, and all of the travel, plopping down into a very quiet and cozy Chappell's hit the spot. If it was any other weekend, we would say that any serious football spectator needs to skip this place and save it for a special dinner with your dad. The food's decent enough and the service is in tip top shape. We couldn't help but think how much better this place would be if they removed some of the memorabilia and put in some more televisions. Chappell's is the fine wine of sports bars in Kansas City. It's nice to take in every once in awhile but it's something to be enjoyed on a rare occasions.