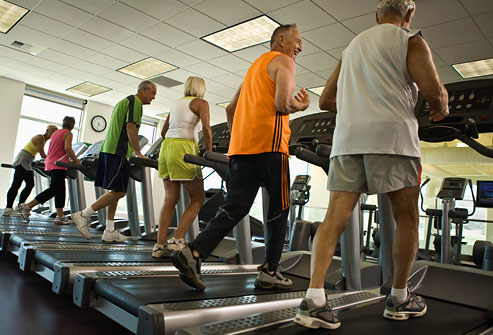 We're getting back on the treadmill to work off last weekend's Turkey gauntlet.  The timing is perfect as he have lots to feast on this weekend with conference championships going on all over the place.  Hopefully the belt won't be too tight to enjoy the big games filling up the screens.  As an appetizer to the weekend, we have a Crib Sheet spilling over with news this week. So without further ado, here's this week's Crib Sheet:
Dan Hawkins has many thanks this week as he gets to keep his job.  We're thinking that now that his kid is gone, the AD thinks he'll actually put the best talent on the field.  Apparently Dan thinks so, too.
After UGA VII kicked the bucket, PETA put out a press release condemning Georgia for using a live animal as a mascot.  What these people don't realize is that live animal mascots receive way better treatment than the student athletes that take the field.  There may be a call to PELUTA (People for the Luxurious Treatment of Animals) soon.
SMU, who received the death penalty from the NCAA in the 1980's for multiple violations, became bowl eligible for the first time since 1981 over the weekend.  It's nice to see a program come back from the dead and be competitive again.  We like to think that they are the first zombie college football program now.
The rivalries over the weekend blew our picks apart but also ended up very entertaining, especially with some of the under stories surrounding them.  In the UCLA and USC game, UCLA called a time out while USC was in victory formation so the Pete Carroll led Trojans decided to drop a touchdown pass on them.  A brawl almost broke out.  Meanwhile the Holy War featureing Utah and BYU had the BYU quarterback Max Hall saying he hated all things Utah.  Not very pious of him.  He later apologized.
The probe on Mark Mangino has yet to complete. After his terrible coaching call late in the Border War, many think he's out the door.  But with a coach of his size, a probe will take a long time.
Charlie Weis got fired on Tuesday from Notre Dame.  It makes sense.  The guy had the snake oil charm much like Herman Edwards when he was Kansas City Chiefs head coach. He talked the talk but couldn't walk the walk.  Now there is no more Vaunted, Charlie Weiss Led, Notre Dame Fighting Irish.  Who will be their next coach?  Someone better hopefully.
Bobby Bowden retired during the week.  It looks as though he would coach his last bowl game as well.  That might be enough to put a 6-6 Florida State in a sweeter bowl.  The ending was more bittersweet for Bowden, though, as they were trying to push him out all season.  Don't look for Florida State to get a coach as good as this guy ever again.
Usually fights come and go during the college football season as well as some legal trouble.  We don't follow up too much on it because something usually happens at least once or twice a week.  We are with this one because of the sheer magnitude of suspensions.  Michigan State suspended 8 players including 3 starters because of a dorm fight between frat guys and football players.  While we respect the actions of the Spartan football players greatly, we think there are better ways to poke fun at greeks.  Standing at 6-6 and waiting for a bowl bid, this bit of news won't help the team.
Gary Patterson got a big ole fat extension from TCU due to his undefeated play.  With Weis fired, Bowden retired, and Mangino about out the door (he's stuck), it's a good call for the university to secure this guy in the long term.
Florida defensive lineman Carlos Dunlap will be suspended from this  weekend's big SEC title game against Alabama because of a DWI.  He fell asleep at a light and the cops had to wake him up and move him to the side of the road.  Doh!  The pendulum swings greatly toward the Crimson Tide now.