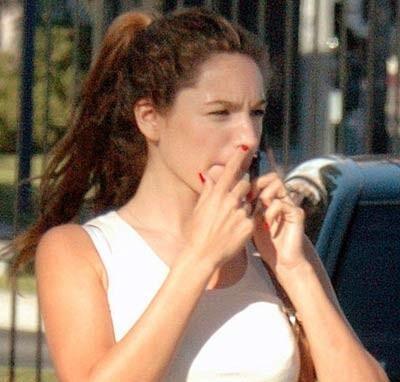 See what I did there? You thought one thing, but it really means something else. You see, I'm talking about the match up between the #2 Kansas State Wildcats and the new Big 12 member TCU Horned Frogs. Get it? I bet you do! Wakka Wakka! At any rate, the Pick It and Stick It is back this weekend and it's time to break down another week of the ever more dramatic college football season. Let's hit get to this.
Okay where to begin. Let's do the Big 12 real quick. Kansas is at Texas Tech and they will still be winless in the conference. Iowa State is in Austin to face Texas, only on the Longhorn Network. So nobody will be able to see this close game. I'm rooting for Texas for obvious purple reasons. Next up is Baylor at Oklahoma and I'm not sure just how good Baylor is this year. Oklahoma's been giving up games at home though I see this one going all Boomer. Finally it's West Virginia at Oklahoma State. It should be a higher scorer for one team. Take a guess at which one.
Since Kansas State really is in the title hunt (not just the Big 12), let's focus on who the other undefeateds will play. Notre Dame goes to Boston College and will more than likely say undefeated. I think the scare last week shored up that team, at least until USC. Oregon heads to California and honestly do you really need to know what I think? Captain Obvious will pick that game.
The most upset friendly match up of the day is in the afternoon. Alabama hosts Texas A&M and it's probably the best shot for Alabama to lose minus the SEC Championship Game. I'd like to think the Aggies will keep it close. I'd even hope for them to do the Big 12 a kindness and lock out any SEC from the BCS Championship Game. It's a tough call though. Logic says Bama, heart says Texas A&M.
Finally let's take a look at the Kansas State's game Saturday night at TCU. I really don't know where to start. I missed the game last weekend and did not get a good feel for the team and the injury. The injury of course to Collin Klein. Is it a head injury? Is it his wrist? Does it really matter? I'll address that in a second but let's get TCU out of the way first.
TCU's head coach is a man. He is Gary Patterson. He used to play for Kansas State and was part of the only bowl team pre-Bill Snyder. He took TCU from the ground up and made them matter on a national stage for college football. He's right up there in terms of coaching ability with Bill Snyder. His problem this year/ Most of his kids graduated and the returning quarterback is now off in rehab. It's a rebuilding year.
I don't think it hurts TCU too much, however. They have a stingy rushing defense and rushing is Kansas State's bread and butter. For TCU to win, they will need to stuff the run. It's a huge task, but if they can do that, they are on their way. If Daniel Sams ends up playing, then it will be a little easier, although Sams is a lightning bolt. The other thing they need is consistent play across the board. They've been inconsistent on offense alot this year and as a team have been collecting plenty of yellow flags. They need to lock that down and create some errors for Kansas State. It sounds hard, but Gary Patterson can make those kids rise to the occasion. They are not afraid of the big stage.
Kansas State on the other hand, sounds like they left Manhattan last Saturday a little shaky. The injury to Collin Klein is a big deal, if only that we don't know who will start this weekend. But they gave up some big special teams play and allowed bigger passing plays from Oklahoma State. Can they stay focused enough down in Ft. Worth not to break down and give up more big plays or heaven forbid actually give up the ball? We'll find out. I think talent wise Kansas State is on top, on all sides of the ball. But they will need to stay focused to win this one.
That's why I think the Collin Klein injury might help out Kansas State this week. They can take their focus off the fickle BCS pundits and focus more on Collin Klein. Not that he could be injured, but focus more on the team and what each player needs to do to step up and contribute if Collin can not go Saturday. They already run as one, but I think this weekend you'll see some focus reclaimed. Kansas State as a team should come out Saturday 10-0, but I'm not counting anything until game time. There's too many questions that will be answered right at kick off.