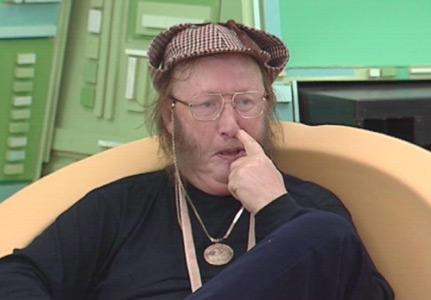 Whoa man I am so glad Kansas State doesn't play football this week.  I'm recovering from Austin City Limits Music Festival last week and I'm just ready for some good football and nothing on the line for yours truly.  Peering at the schedule it looks like it's a great non committal weekend for me.  Some tasty top 25 match ups and enough Big 12 action to fill up the whole day Saturday.
So let's take a look at the top 25 match ups.  First up on the docket is Florida at Missouri start out and I have to say I'm the most excited about this game.  The surprise Tigers host a big time program and they are doing it with a backup quarterback.  I jam, and still jam, the Tigers because, well, of their fans.  But they picked it up this year and have turned a high octane ex Big 12 team into a fearful foe in the SEC.  It will be close because Florida's defense rocks, but their offense sucks and I think that puts the Tigers on top.
Auburn is going to Kyle Field and play Texas A&M.  I'm on a Tigers run so go Auburn!  Although I think the Aggies will probably pull this out.  UCLA is going to a sucker punched Stanford.  I'm interested in seeing how the Trees rebound after their shocker loss last week.  I will pick them to eek it out.  Finally, it's Florida State going to Clemson.  I think this is Clemson's year.  Sure they may have Virginia Tech waiting to spoil them in the ACC Championship Game, but as of now destiny is on their side.  Watch out for the mega stud Florida State quarterback, though Tigers!
On to Big 12 land.  Texas Tech heads to West Virginia and I gotta wonder if the Mountaineers are feeling upset this week.  I mean the good kind of upset.  The Red Raiders are the surprise of the year and this is a huge test for their run in the conference.  I'm sorry they just don't have and West Virginia comes out on top.   TCU will notch another loss when they go to Oklahoma State.  Oklahoma will be angry after blowing the Red River Shootout and take it out on Kansas.  Iowa State will look to upset Baylor but the Bears are confident after notching their first road win in forever.  The Bears continue their run this week.
Texas and Kansas State are off this week and boy do they have completely different stories this year than where they were at last year.  Last year the two quarterback floundering system with people second guessing their Hall of Fame Coach was Texas.  This year it's Kansas State.  Last year, the strong solid running team that led the charge for the lead in the Big 12 Conference was Kansas State.  This year it's Texas.  It's crazy how things turn around after just one year.  I hope it turns again for Kansas State next year.
So there's my picks.  I'm all in on Tigers this week.  Kansas State is off this week so I will try to get in on some sweet Top 25 action.  I'm not even gonna go over where I'm at in my pick set on Yahoo!  It's been ravaged and torn apart with Tiger like ferocity.  Just bloody tatters of crappy picks.  Time to clean up.  It starts this weekend.