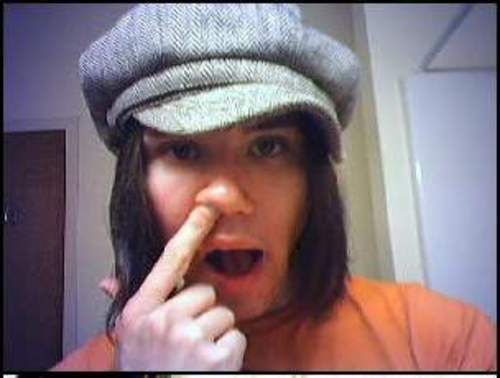 Yes it's that time of year when the leaves start to turn and when, in Austin, the temperature actually falls below 50 degrees at night.  Yup, time to round up the slippers, warm up the pumpkin spice whatever, pop on your favorite pullover, and watch some college football all crispy and fresh air like.  And my, what a week to watch, too.  Kansas State is back, we've got some proving grounds to cover for Texas Tech, and a whole bevy of top 25 match ups.
And that's where I'll start.  UCLA tries to knock off Oregon.  I just don't think they'll have the mojo.  It almost seems like Oregon has the Pac 12 in hand.  Speaking of which, Oregon's toughest challenge, Stanford, will take on the Oregon State, who creeped into the top 25.  Stanford's got this one.  Finally we got Missouri hosting an injured South Carolina.  Injured or not, Missouri's opponents will have a tough time stopping the Tigers for the rest of the year.  They are for real.
Big 12 wise we get Oklahoma State heading to Ames to take on Iowa State.  They should keep it trucking even though we don't know who will start for them yet.  Makes sense, the Cowboys offense seems to putter out late.  Texas will keep the train running when the go to TCU.  Just run the damn ball, Longhorns.  Baylor will make Kansas cry hard.  Period.  Finally, Texas Tech looks to prove themselves against Oklahoma.  With the woes the Sooners have, I would not be surprised if the Red Raiders come out on top.  For the sake of the conference, I'm hoping so.
So Kansas State will host West Virginia this weekend.  The Mountaineers offense came alive last week against Texas Tech but just couldn't keep up.  Kansas State comes off a bye week and is looking to regroup after a close loss to Baylor.  West Virginia, I would imagine, remembers the beatdown the Wildcats put on them last year.  Is it enough to inspire them to victory.
Again, it's all on Kansas State's offensive, and quarterback, play.  I didn't watch the Baylor game but I did hear about the late interception tossed by Daniel Sams, which pretty much put them out of the way.  Frankly it doesn't matter who's tossing the ball or running it.  We'll see some turnovers from the Wildcats.  And that's scary.  They are 2-4 now and it's a must win every game here on out.  This, weekend, we'll see how good of a chance Kansas State has to make a bowl game this year.  It's not slim, just like their chances in the game.
So there you have, the weekend is loaded up and I'll make sure I'll be nice and cozy for events.  I don't know what I'm looking forward more too:  the slate of games or being somewhat cozy.  It'll be lazy that's for sure.  I hope it doesn't end up being that way on the field.  We need some hot action to keep the blood flowing.  Maybe some more pumpkin spice whatever too.