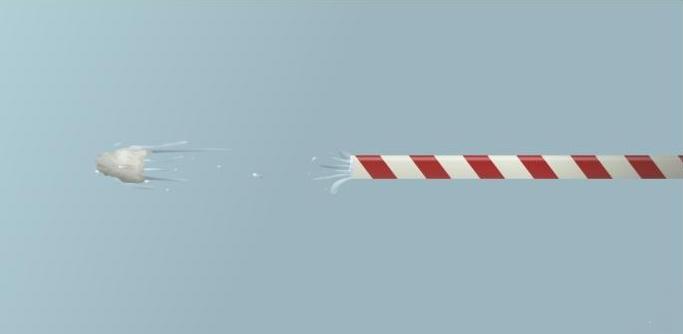 We can take a couple of more days to draw up a preview of each conference and then roll the dice on how the bowls will shore up but that would take way too much time and reach far out of our happy little niche.  So what we are going to do instead is spit up some predictions for what's going to happen this year in college football.  We may talk about your favorite conference, we may not.  Chances are we'll predict the title winner, but we may over look the Outland Trophy Award winner.  Who knows?  We're loading up our straws (or empty pens) and seeing what sticks to the wall for 2009.
The Heisman race is stacked with quarterbacks again this year.  Tim Tebow, Colt McCoy, and Sam Bradford will all be in the running.   The voting takes place way before the title game, otherwise I'd say whoever takes their team and wins it all should win the trophy.  Much like the BCS title race this year, the Heisman race will have the same hype going in as it will going out.  If I had to choose, it will be Colt McCoy, mainly because he will take his team to the Big 12 Championship game.
Lou Holtz will admit he has a problem.  That's the first step of the long trek toward sobriety.  After he slobbered and slushed his way through his prediction that Notre Dame could be in the BCS title game, ESPN producers and his family will have an intervention and confront Holtz on his obvious drinking problem.  The strange thing is that everyone who watches this guy can tell he's drunk all the time.  It will take one crazy prediction mixed with homerism for people to realize it's not an act.
Rutgers will show back up in the Big East.  Yes, there's West Virginia, South Florida, and even Pittsburgh, but Rutgers has to somehow justify dropping bank on building their new stadium and other facilities since their first big run a couple of years ago.
Pete Carroll and USC will fall back to Earth, even though the sports media will do all it can to keep them up.  Carroll named true freshman Matt Barkley starting quarterback and the kid will take his lumps for a couple of weeks.  Not to mention the competition building steam from the other teams in the Pac 10.
The Army uniforms will still be cool.  And in a strange turn of events, the whole dress will be camouflage rendering them invisible on the football field.  Army will go undefeated but forfeit their bowl game for not 'showing up.'
Mark Mangino will go on a starvation diet to rally the team behind him from an early loss.  After losing 400 pounds, the Big 12 North champion Kansas Jayhawks will storm the field using an old pair of Mangino's pants as a flag to wave during touchdowns.
Everyone will forget about the Mountain West Conference.  Not only that, but every team from Utah will be ignored.  No Utah, no Utah State, even no BYU.  They'll fade into mediocrity while another mid major conference takes over trying to bite the hand that feeds them.  The money is on the WAC and Boise State.
Bill Snyder 2.0 will reboot in the middle of a game and spit up some gibberish about a "Remote Execution Error."  The command somehow miraculously coaches the team to a last second win over Tennessee Tech.  Later in the season, Snyder 2.0 gets an upgrade and can Twitter ON TOP of using email.   The Blackberry will be fully assimilated.
Bo Pelini will sign a multi-million dollar advertising deal with Big Red gum.  While coaching his Big Red Nebraska Cornhuskers team, he will go through 3 lifetime's worth of Big Red gum.  And he'll do it with his mouth wide open.  Sticky defense indeed.
Blaine Gabbert of Missouri will show up to play some games, but the Tigers will fall short in continuing the new tradition.  Illinois will roll them early and send the team into panic mode for the rest of the year.  Hey at least they have basketball to fall on in the winter.
Big 10 will still be the Big 10.  Much hype will come their way but will fall short in form of disappointing bowl losses.  RichRod blows up Michigan as an athletic program solidifying the Big 10's weak status for a couple of more years.  Let's face it.  Without Michigan, the Big 10 is nothing.  The Wolverines are starting to look like the Kansas State Wildcats of a couple of years ago (as in bad coaching hire).
The BCS National Championship game will be Texas vs Virginia Tech.  With strong non conference wins against Alabama and Nebraska, the Hokies roll the rest of the ACC and comfortably goes undefeated to knock off one loss Florida from another appearance in the title game.  Meanwhile, Texas is on a mission and realizes it by overcoming the wrongs (they feel) they had last year.  The major chip on their shoulder breaks away to a BCS National Championship for the Longhorns for the 2nd time this decade.