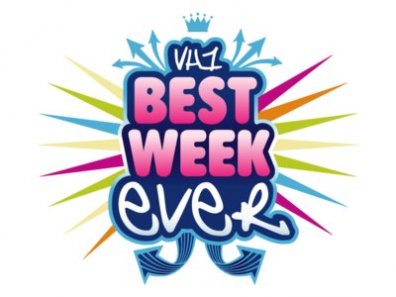 Okay, so no, I'm not talking about VH1 and guests like Chris Jericho and the unfunny guy from The State, I'm talking about college football!  Every year I'm reminded that we get piles upon piles of traditional football matchups on top of piles and piles of turkey.  This year is a little different, however.  The rivalry games are all over the place, but alot of them have national title implications.  It's only halfway through the weekend and already the BCS title race has been blown up, kinda.
It's a shame I didn't get to see Texas A&M beat Texas Thursday night.  Oh well, Turkey and stuffing all day will knock a man out.  But get this, the Aggies locked down a decent bowl appearance and the Longhorns were locked out of a bowl game.  Crazy, huh?  The last time Texas had a losing season was way back in 1996.   I'm not sure if Mack Brown can turn the team around in time to face the tough Big 12 round robin schedule next year.  Regardless, it shows just how tough the Big 12 is.
Yesterday, I was busy raking leaves and missed the Backyard Brawl between West Virginia and Pitt.  From what I hear it was pretty close.  I stopped just in time to watch the Iron Bowl and to the lesser extent, Nebraska vs Colorado.  A couple of cold brews and a 24-0 lead for Alabama and I was ready to go back outside and finish.  I'm glad I stuck around and witness one of the better comebacks this year.  Auburn eventually won 28-27.  Nebraska on the other channel beat down Colorado and will be heading to the Big 12 title game.
That's about all I watched but I wished I could've seen more.  I ended laying in bed watching the score of the Boise State and Nevada game.  Much like the Iron Bowl of earlier, Nevada was down big early but came back to the game late.  The Broncos kicker had two opportunities to win it, both at the end of regulation and in overtime, and didn't make it.  Nevada got the ball back and promptly pooched the kick in between the uprights for the upset victory.  That should quiet the BCS haters for a good week or so.  Hey, when haters hate, they do it regardless of what happens.
Which brings me to today.  I still have The Game to go to and an extra helping of the Border War.  Later on, it's Bedlam for the Big 12 South.  Seriously, there's been enough drama to fill a regular week of college football and now we are served an extra helping of it today.  This is the best time of year for football fans.  Granted the NFL games were actually decent, but that's a rarity.  What I get is more college football with more meaning.  And it's not even bowl season yet.  This is why a playoff would kill the excitement of college football.  We would be saying today that the losing teams from the drama would 'be okay' and still have a shot in the playoffs.