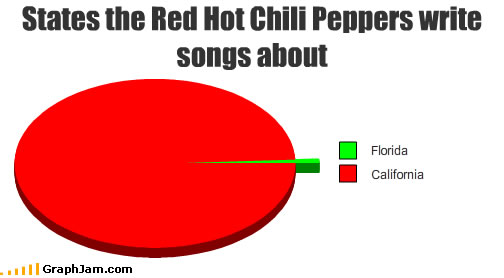 The weekend of football left us a little deflated.  There was much hype going into the Florida vs LSU game but it ended up being pretty boring.  The other games on the docket were pretty uneventful.  It's saying something when the most exciting game of the week came from the Big 10 of all places.  The pick it standings this week reflect that.  There were lots of easy calls and people missed most of the same picks.  Ho hum.  The next week should spice up at bit, especially with the Red River Rivalry coming our way.
Favored
Aub
Kan
OHSt
Tex
FLSt
Fla
Iowa
Spread
2.5
19.5
16.0
32.5
3.0
7.5
8.0
Underdog
Ark
IASt
Wis
Colo
GT
LSU
Mich
Team Name
Points
Mangino
is FAT!!!
Ark
(5)
IASt
(4)
Wis
(7)
Colo
(15)
GT
(3)
LSU
(2)
Mich
(1)
113
Daniel
Thomas is the man!
Aub
(13)
Kan
(3)
OHSt
(8)
Tex
(5)
GT
(11)
Fla
(1)
Iowa
(4)
110
Katpak
Aub
(14)
IASt
(5)
Wis
(6)
Colo
(9)
GT
(4)
LSU
(3)
Iowa
(2)
104
krizzou
Aub
(4)
IASt
(17)
OHSt
(11)
Tex
(14)
GT
(13)
Fla
5)
Mich
(15)
98
Snyder
In Syder
Aub
(10)
Kan
(9)
OHSt
(3)
Colo
(4)
GT
(2)
LSU
(1)
Iowa
(6)
88
King
Of Pop Had A Va-J-J
Aub
(16)
Kan
(3)
Wis
(7)
Tex
(11)
FLSt
(5)
Fla
(4)
Iowa
(1)
83
KSU
finally makes a bowl again
Aub
(6)
Kan
(12)
Wis
(8)
Tex
(2)
GT
(15)
Fla
(3)
Iowa
(10)
81
KSOFM
Aub
(3)
Kan
(15)
OHSt
(7)
Tex
(11)
FLSt
(13)
LSU
(14)
Iowa
(16)
60
You may notice the results are a little slim.  Well we don't include the picks where everyone else chose the same.  So for instance, this week everyone picked Virginia Tech, Penn State, Oregon, Alabama, Miami, and BYU.  They missed South Carolina, Oklahoma State, and TCU.  With that out of the way we once again point out Krizzou being the lone rebel and going with Baylor against Oklahoma.  Good call by Mangino is Fat!!! for picking Arkansas.
We're almost at the middle of the season and the pack is starting to break away.   Minus any major upsets, it looks as though it will be a three person race between KSU finally makes a bowl again, Katpak, and Mangino is FAT!!!  There's a battle brewing for the cellar, too, between the Purple Yeti and Daniel Thomas is the man!  But there's still plenty of season left over and now that many of the Top 25 teams won't have that many weekends off, the points should bump up.  Get ready, because the BCS standings are coming out next week.