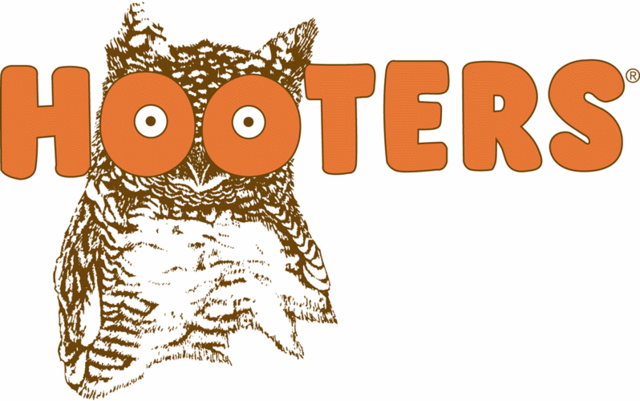 It was bound to happen.  It could only be so long before we found out way there.  And so, thanks to your voting, we will be barspotting for KC College Gameday at Hooter's.  If you don't know what it is, then you probably never will be there.  Essentially it's vehicle for putting women in tight clothes and making them overly friendly.  Word around the street, though, is their wings and cheese fries are top notch.  Being the guy magnet it makes no apologies to be, they also have sports packages available.  So we're gonna find out this week if Hooter's is a great place to watch sports as well as the talent.
When:  Saturday, October 17th 2009
Time:  12:00 PM That's right, a shootout at high noon!
Where:  Hooter's at Legends, 1712 Village West Pkwy, Kansas City, KS 66111-1879 913.788.4668
Games:
Notes:  It's more than just the Red River Rivalry this weekend.   As you can tell there are many a rivalry to be had.  Unfortunately the sports gods at ESPN probably won't deem the weekend as Rivalry Weekend.  The Jewelled Shillelagh is up for grabs as USC heads to South Bend to take on Notre Dame and future Heisman candidate Jimmy Clausen.  We also have the weirdest rivalry in the Friends of Coal Bowl where Marshall heads to West Virginia.  But it's not just rivalries.   Virginia Tech will head to Georgia Tech looking to knock on the door for a BCS title shot.  The Big East is on parade tonight when the better Ohio team in Cincinnati heads to take on South Florida.  Big 12 wise it's put up or shut time for Missouri as they head to Oklahoma State looking for an upset.  Texas Tech will be doing the same thing in Nebraska.  The other games are lame.  What's even more lame is that we will be there around noon and miss some of Texas and Oklahoma because of swimming lessons.  CANNONBALL!!!
Here's the proof to our pudding from facebook: