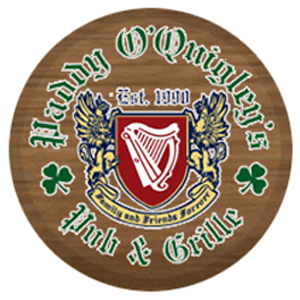 This week we passed over the voting in lieu of celebrating a friends birthday.  Granted some of us must work this weekend and can only squeeze in some night game, but that's okay.  Why?  We are heading back to Paddy O'Quigley's but we are doing down in south Leawood.  The last O'Quigley's was a bland and boring experience and since then it has closed down.  We are hopeful that Saturday brings us a better event.  It doesn't matter really because a 30th birthday will be had.  Come on out and help us celebrate!
When: Saturday, November 14th 2009
Time:  7:00 PM
Where: Paddy O'Quigley's – 11851 Roe Ave, Leawood, KS 66211
Games:
Notes:  So who will go down this week?  We can guess that Utah might have a chance against TCU only because they are ranked and pretty tough too.  Baylor just upset Missouri so it could be a trap game for Texas.  On the same note, Thursday night sees West Virginia going to Cincinnati looking for an upset.  If we had out pick, we may guess Cincinnati only because it's a national audience and West Virginia has more experience in big time games.  For the Big 12, we have 2 clear contenders in the North with Nebraska and surprising Kansas State.  These games don't matter much this week because the winner of their match up next week clinches the North.  That said, Nebraska needs a win to keep it going and Kansas State needs a win to be bowl eligible.  South wise, everything is locked up and there's not much else to talk about.