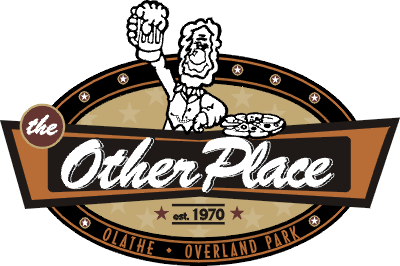 It's amazing to think how long we have been doing this blog.  Three years.  That's dedication, homes.  One of the very first places we barspotted was The Other Place.  It was a great time and now it's time again to head back over there.  What better place to watch Farmageddon other than Arrowhead than deep into one of the few Iowa/Iowa State bars in the area.  Yeah, we could go to Kite's or Lucky Brewgrille for the Kansas State side of things but The Other Place is so much better and it's been a long time since we've been there.  So let's re-live some good times and meet us out there Saturday to watch Farmegeddon blow us away.
When: Saturday, September 18, 2010
Time: 10:30 AM
Where: The Other Place, 7324 w 80th st Shawnee, KS 66204 (913) 652-9494
Games:
Notes:  The Jekyll and Hyde team of the Kansas Jayhawks start off the week of interesting games when they go to Southern Miss.  Who will show up?  Farmageddon blows up again with Iowa State looking some revenge against Kansas State.  It was anybody's game last year.  Nebraska makes a strange trip to Washington.  It's the Third Saturday of September so Florida will be playing Tennessee.  Baylor's looking for an upset at TCU.  Texas Tech hosts Texas in the other Big 12 match-up of the weekend.  The Megaphone Trophy is up for grabs when Notre Dame goes to Michigan State.  Will Dayne Crist stay together for the game?  The last battle of the night sees two Top 25 teams tackle each other.  Will Arizona upset Iowa?  The Other place doesn't think so.