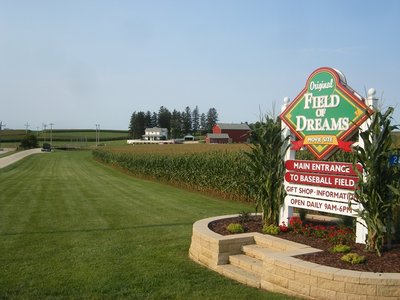 So way back in 2007 we went on a road trip up to Iowa and now we are finally heading back.  Des Moines, specifically.  Much has happened up there and we're itching to see what's changed.  We're gonna do the same thing we did with Wichita and just pick a spot.  Same stips' apply.  If you are lucky enough to be in the Des Moines area or want to follow us on up there, check out this page or our twitter feed (@kccgd) and we'll let you know.  Until then, we got some tasty roasted corn like games for the weekend that you need to check out.
When: Saturday, September 25 2010
Time: 11 AM or whereabouts
Where: A bar or some place in Des Moines, Iowa
Games:
Notes:  Alrighty we are now heading into some bye weeks in week 4.  Nevertheless, we got some games poppin' fresh on our radar.  Nationally,  there's a big game between Alabama and Arkansas.  We also get to see the battle for the Legends Trophy with Stanford going to Notre Dame.  The Battle for the Bell happens when Ohio goes to Marshall.  Steve Spurrier's South Carolina hosts Gene Chizik's Auburn.  There will be blue on the filed when Oregon State heads to Boise State.  Finally, in the night time of Top 25 match ups, we get West Virginia taking on LSU.
Big 12 wise we have 8 total games.  There's not much in terms of juiciness to wash down the popped fresh games.  Baylor and Rice will be close.  Iowa State looks to hook one on with Northern Iowa taking on Iowa State.  UCLA looks to upset Texas.  Every other game is kind of a wash.  We tossed in Ball State heading to Iowa because we are gonna be in state.  If you are too, hit us up!