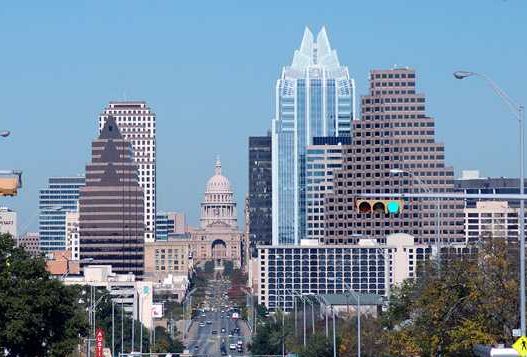 Okay yeah there's not that much change around here.   For those of you that don't know, I moved from Kansas City to Austin earlier this year.  I'm finally getting on my feet here but this blog is one of things I need to settle now.  The whole point of this blog was to go around Kansas City and find the best sports bars to watch the best sport, college football.  Well life changes can jack things up a bit so now I'm unjacking this part.  I thought long and hard and decided to keep on doing what I'm doing.
I know what you're saying, "KC College Gameday is no longer in KC, what gives?"  Well there's a couple of factors that led into my decisions.  First, I've been everywhere that's worthy in Kansas City.  I struggled last year to find new places and ended up going to some local chain joints to keep it alive.  Being in Austin now opens up more opportunity to find places to watch college football down here.  So why not apply the same review structure that went so well in Kansas City?
So why is it not called 'Austin College GameDay'?  That's a tough a one.  I registered the domain and was keen on doing a complete redesign.  Well, take one part new job, one part moving, and one part laziness, and you'll find that I just modified the KCCGD site to fit in Austin.  I might do a redesign later, but what let me to that decision was that I wanted to keep the same name alive.  Those of you on Facebook and Twitter that follow should be able to continue to follow without much discomfort.  Also, I wanted to remember my roots.  I'm from Kansas City.  I want say that I'm a Kansas Citian in Austin who's been to the best sports bars in the midwest and measure it against the ones in the Lone Star State.
The big changes are only going to be design based.  You'll see the new banner and the new tag line and that's about it.  I'll also forward AustinCollegeGameDay.com over to my site for the forseeable future.  Things may change but right now it seems to be the best fit.  Maybe if the Longhorn Network wants to purchase said domain, I'd be willing to give it up.  Who knows?
Coverage wise, things will stay the same.  I'm lining up my season previews and will dumping them real quick on everyone out there.  I'm not leaning on a Texas slant because I'm down here too.  I'm a K-State grad who will carry the northern states' torches down here, even for Kansas.  You'll continue to see Barspots, Pick It and Stick Its, Mascots Mondays, Crib Sheets, and any other thing the comes to mind.  So keep it here locked in and let's get ready for another great season of KC College GameDay!