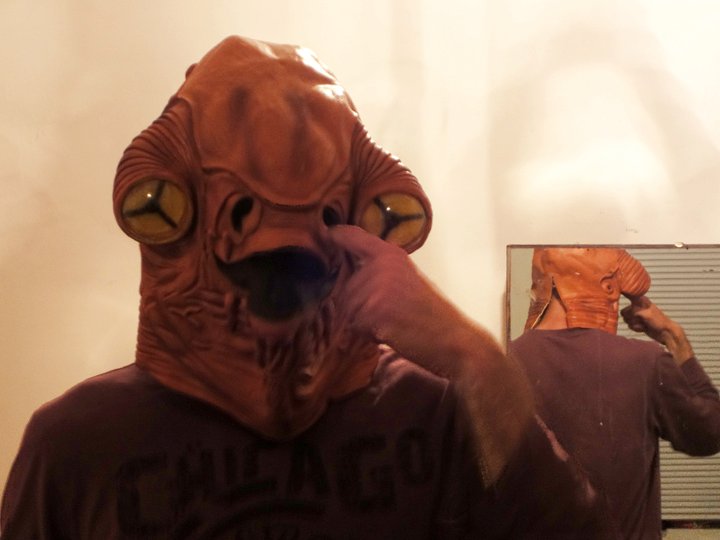 Hey it's another week of college football and it's that time of the week for me to stick my finger where my mouth is and preview the weekend's onslaught of college football rebellion. For me this week, it's all about trap games. I'm looking at it from the guise of my Purple Yeti colored pride (Kansas State for the uninitiated) and there's a chance a trap could be sprung. The rest of the weekend is somewhat ho-hum with a couple of primo matchups and that's about it. We also get what I believe is the opening of conference play between Kansas and TCU. Let's kick on the hyperdrive.
So I mentioned that Kansas State may be rolling into a trap game. First off, what's a trap game? Usually it's with an opponent that you are supposed to beat but certain circumstances make it ripe for an upset. Kansas State's trap scenario is two-fold. First off, Kansas State plays North Texas whose head coach is Dan McCartney. Yup the same McCartney that was Iowa State's head coach and actually beat the Snyder led Cats twice in his run. Second, the following week's game for Kansas State is in Norman against Oklahoma. Could there be a situation where Kansas State overlooks North Texas while getting ready for Oklahoma?
The short answer is yes. Kansas State already had their trap type scenario play out in the first week of the season (and you could really look at last year too) with a way too close game against an FCS opponent. I think Bill Snyder likes to run these games as a sort of pre-season type match up. You get vanilla things that help get some real game time experience for some young players. You'll more than likely see this again against North Texas, but it should be enough to top North Texas. McCartney does not have the kind of talent he had at Iowa State. Bill Snyder (who was an assistant at North Texas for a short time) already has his whole team bought into his system and his system demands discipline at a cosmic rate. Kansas State should win this one pretty easily but I would not be surprised if it will be close for most of the game.
The game starts late and I will miss because of a Passion Pit show (hopefully the football gods will forgive me), but I will be able to watch a couple of games before hand. The most interesting one for me, will be the opening Big 12 game of the year and the opening Big 12 game for TCU when TCU heads to Lawrence. Pretty much everyone is giving TCU the game this week. I'm going to do that too. There's alot of things I'm looking for, however. How will Kansas State alum and TCU head coach Gary Patterson handle the first game for TCU? Will Casey Pachall keep his astronomic QB passer rating up? Will Charlie Weiss have his kids bounce back from an embarrassing loss last week? Will the Kansas players give up in the 2nd quarter? Will the stadium be empty at halftime? All interesting questions and I think we know the answer to all of them.
So the rest of the slate is pretty limp. I'll miss out on the evening games because of concert, which is a shame because it's got USC at Stanford as well as Notre Dame at Michigan State and Florida at Tennessee, the only Top 25 match ups of the week. So let's pick it right now and hopefully I won't have to stick it. I'm going with Stanford in the upset because of the media hype around USC as well as their poor performance in a win on the road to Syracuse. Pac 12 needs to come down a bit. Michigan State is the Big 10's only hope and we'll see them beat my 2nd favorite team in Notre Dame because the Fighting Irish will be too busy celebrating the ACC move and they struggled pretty hard against Purdue. Finally I have Tennessee over Florida because it's time for that program to come back. All home picks, I know.
I can't wait for this weekend of games. There's a special treat coming up too. I'm going to try this new-fangled live blogging thing that just came out from WordPress. What will be in there? I have no clue. Probably pics and snarky remarks that will end up on the Twitter feed at @kccgd. But hey, it will be fun and you should join me. I'll have one screen on TCU at Kansas and will channel surf the rest. Who knows? There may be some cartoons or infomercials popping up in the live blog. Tune in and find out!