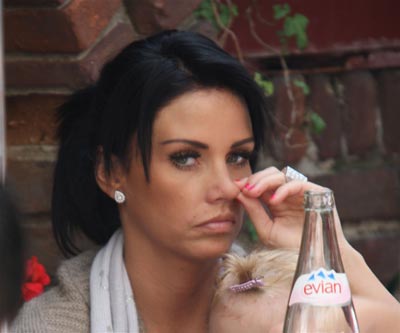 Ho man, finally we get into the meat of college football.  Last week, it was trap time.  Now it's the real deal.  I can't keep my homer-ism down.  I'm  full tilt on Kansas State vs Oklahoma this weekend.  And what's about to launch me out of my chair is that we are also treated to Notre Dame vs Michigan.  It's a shame they are on at the same time.  Yup, it's gonna to be a massive weekend and I'll try to pick and stick my way through it.
I'm focusing only on Top 25 match ups this week because we get 4 tasty games.  First up it's Arizona at Oregon.  Who would've thunk that RichRod would actually be successful?  Welp he's back and we're gonna see how fast the turnaround will be when they face the Ducks.  I'm feeling the Ducks in this one but not by alot.  Next up it's a collision course of ACC proportions when two of the most overrated teams in college football, Florida State and Clemson, meet to help bring they reality of failing to one of them faster.  Who will it be?  I'm still annoyed by Dabo Sweeney post game interviews on the field.  I'm picking Florida State.
Okay, we have a classic in Notre Dame vs Michigan brewing…again.  Last year was such and epic game, even though Notre Dame lost, that I can't wait to see what happens Saturday night.  Brian Kelly's got his team playing hard, which is a first for these eyes.  Dare we say the defense is playing tougher, too?  They'll need it to top the still shifty Denard Robinson.   I have no clue if Michigan's defense is better.  They didn't look good against Alabama that's for sure.  I think that's where I'm leaving my pick.  Notre Dame remembers that loss more than Michigan remembers the win.  I'm putting the chip down on Notre Dame.
Okay, finally it's Kansas State going to Norman to face Oklahoma.  Big Game Bob Stoops has only lost 3 games in Norman and never lost to a ranked team there, too.  I guess it pretty much explains itself.  Nevermind that the offensive line took some major hits early on in the season and that they struggled against UTEP on the road.  Oh and Kenny Stills is the only receiver that's caught a ball from Landry Jones.  Yeah, the confidence may be shaky, but you know it's still a massive talent pool down there.  I think they can reload just fine.
Now Kansas State.  The whole week I've been reading more Kansas State and Oklahoma.  I'm getting this weird feeling that the vaunted sports media is busy shining the light on Kansas State because they feel it's gonna drop fast Saturday.  Man I just don't know.  The line matches up well against Oklahoma on both sides now.  Plus Collin Klein can actually throw now.  If I remember from the blowout last year, they took away the run game quick and that's how Kansas State went limp.  So who knows?  Do we see an upset?
I'm going to back to my favorite unknown from last year:  Tyler Lockett.  He had a kidney laceration that put him out of the season and not in last year's Oklahoma game.  I'm not sure just how prepared the Sooners will be Tyler.  And that's where Kansas State has an advantage.  The special teams.  I don't mean to be all Ron Prince here, but it really is better than Oklahoma's by far.  I think that could be a turning point for the game.  But I stated 'could.'
Yeah, I still feel that Oklahoma has this one.  Bob Stoops has Bill Snyder's number big time.  The last time Kansas State beat Oklahoma was in the 2003 Big 12 Championship game.  Yeah it was that long ago.  I can't see Snyder shake off the dust just yet.  Maybe when Daniel Sams takes over next.  But it is Bill Snyder.  I'm picking Oklahoma unless Tyler Lockett runs back a kick or we see some packages with Collin Klein and Daniel Sams on the field.  Oh yeah it could happen.
And that's all I got for this week.  Get your grilling done early and don't drink too many beers through morning and mid day snoozers.  You are going to want to be wide awake for the evening games and all of the simultaneous action going on.  In fact, make some coffee.  Get an espresso machine and combine the juices from both.  It will pop your eyeballs out just enough to catch all of the great plays.  It's going to be a special night.