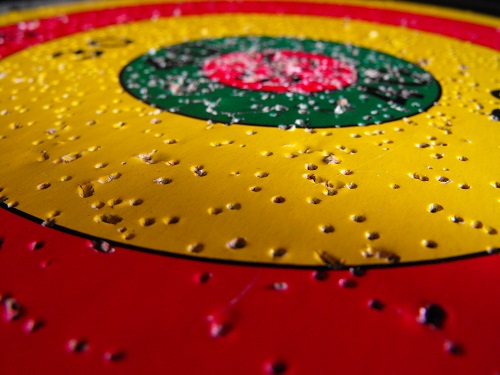 Yup it's time for the all too important time of year where I guess just what the heck will go on for the college football season of 2013.  Now, I know what you are saying, how does the checks and balances work for this kind of outfit?  Welp, let me tell you:  it doesn't.  There ain't no way I'm going to check up on work that ends up being me just winging it.  That's what I do.  I will take credit for when I'm right, however.  Because it happens so few and far between.  On to the picks:
More people will mute ESPN and just watch the game.  It's time to start our own loudness war and begin with the loud mouths that MC games.  Seriously, they do not provide any value whatsoever.  It's more fine tuned white noise.
Penn State will go to a bowl.  Unless they are banned.  It will be a better year for those untouched kids.
UCLA will be the hottest team in Southern California.  Mark it down.  The Snoop Lion regime has begun.
Lache Seastrunk will win the Heisman.  He's backing up the smack and will smack down all others.  Baylor will be tough this year.  Just watch.
Johnny Football will lose more games this year.  Texas A&M will do the classic flare out too fast thing they always do.
Alabama will go undefeated.  Again.  Look at their home and road schedule.  It sucks for everyone else.
Charlie Weiss will crap on his crappy team.  Front butt somehow does while standing up.
Kansas will win a conference game at least.  It's a slow tide a turnin'
No one will die on the field this year.  I feel confident in this one.  This includes coaches, which I totally whiffed on.
Jadeveon Clowny decapitates a player on the field.  Yet the player will survive.
Missouri makes some noise and goes from SEC bottom feeder to SEC almost contender.  Gary Pinkel will buy shots for everyone.
Texas will be in the hunt for the Big 12 title, but fall short.  Somehow Mack Brown keeps his job, while keeping everyone else outside of Austin happy.
Northern Colorado will succeed from the state of Colorado and start its own football conference.
Kansas State falls back a bit but stays in the hunt thanks to the throwing of Daniel Sams and the running of Jake Waters.  See what I did there?  I just wanted to say running Waters.
Ohio State chokes and loses a game.  The pressure is on now and they will stumble.  Probably to Michigan.
The Belldozer eats Danny Knight and pukes up throwing power.  He's a beast, but it won't be beastly for Oklahoma.
Oklahoma State will win the Big 12.  They are in the same sweet spot Kansas State was in last year.
The last ever BCS National Championship Game will feature none other than Alabama and Stanford.  I'm  picking the red team.  Okay, I'll pick Stanford because gosh those guys are durn smart.
The NCAA will disband after the title game and become a feral organization ran by schools hungry for power.  No one gets to blow the conch.