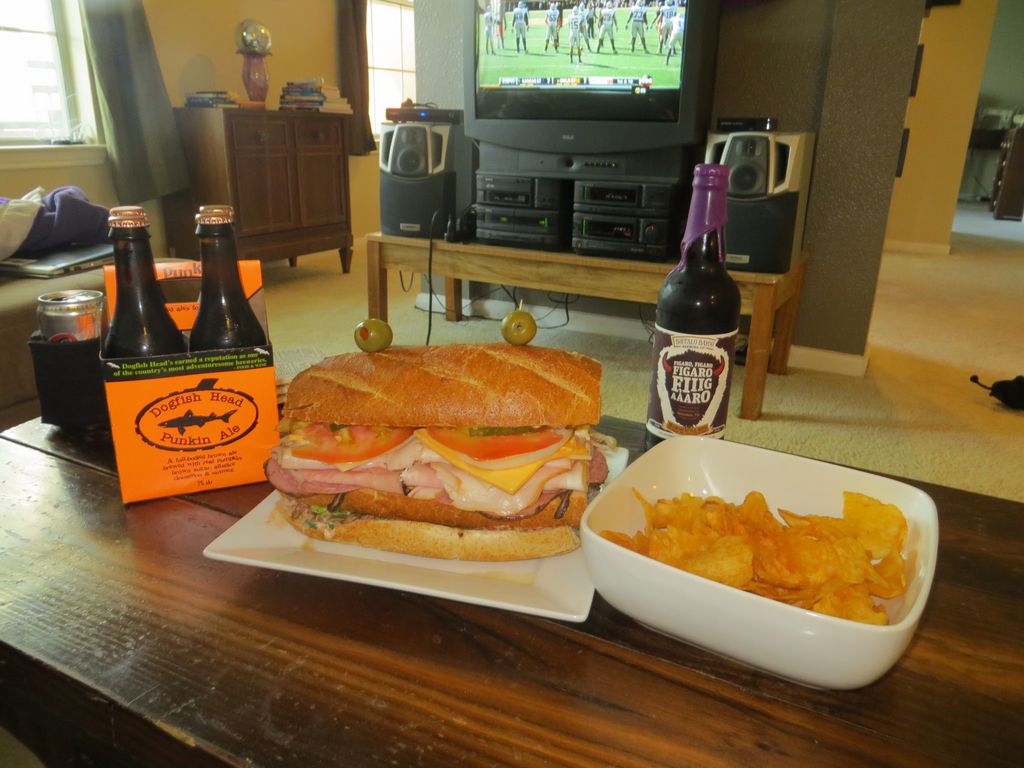 We are kind of in a sandwich here at the KCCGD headquarters.  Last weekend we had peeps here in the house.  Next weekend we will be at the Austin City Limits Music Festival.  So what better way to feed our faces this weekend than with the ultimate sandwich?  And so we made it.  I couldn't decide between two recipes so I combined them.  Mix that with some Buffalo Bayou Brewing beer and we had ourselves a sweet ole time.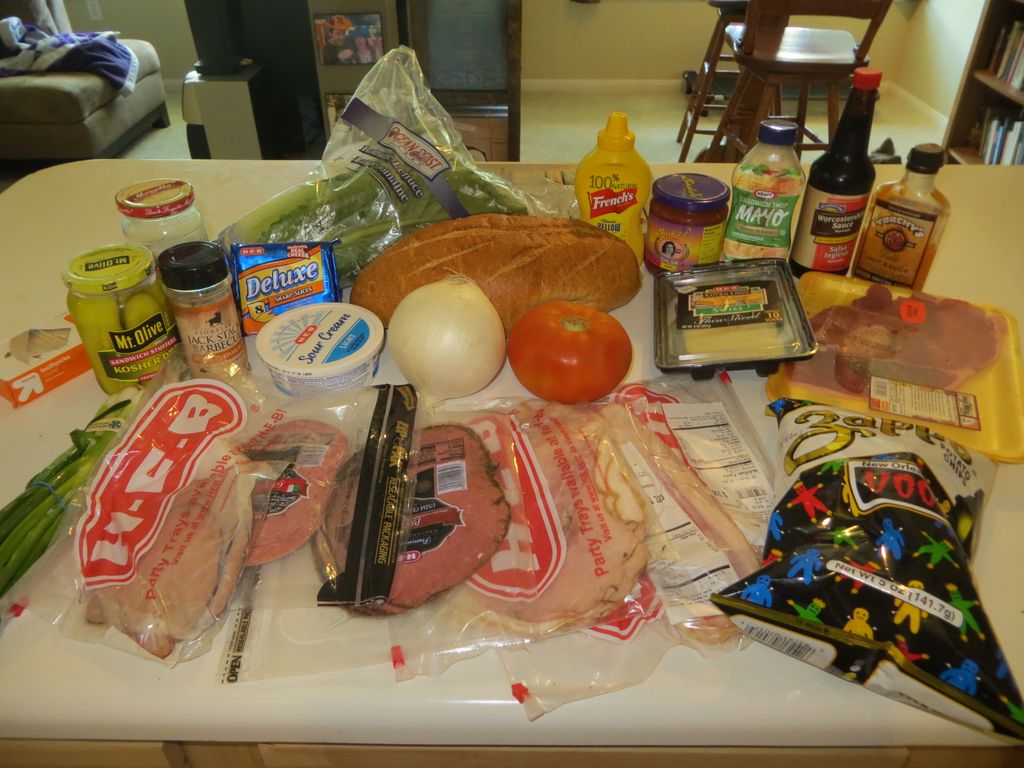 So I combined the recipes from both the Roy Rogers Cowboy Sandwich and the All-American Dagwood sandwich.  Now I didn't dump chips in the sandwich but the Zapps chips on the side were a nice compliment.  The base of this bad boy was a wheat bread loaf.  Take that and cut the middle out like a Big Mac.  Set that guy aside.  We'll be making the bottom half the Roy Rogers and the top half the All American Dagwood.  Let's start with the bottom:
Ingredients:
1/2 – cup salsa
1/2 – cup sour cream
1/2 – cup green onions, chopped
4 – beef sirloin strip steaks or ribeye steaks, cut 1/2-inch thick
2 – teaspoons McCormick Montreal Steak Seasoning
leaf lettuce
Directions:
Preheat grill to medium heat.
In a mixing bowl, add salsa, sour cream and green onions to make sandwich spread.  Mix and refrigerate.  Season both sides of steaks with Montreal Steak Seasoning.
Grill steaks for 6 to 7 minutes, turning once after 4 minutes.  Or, pan fry over medium-high heat for 6 minutes, turning occasionally.
Set the items aside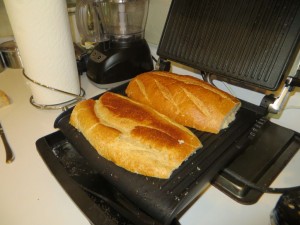 Butter the insides of the loaf and toast that bad boy on a grill.  You should see it nice and crispy before you pull it off the grill.  Set those guys aside.  Whip out the sauce you made and baste the very bottom bun with it.  Layer on the cut up steak.  Place some lettuce on there and then plop the middle piece on.  Now let's build the All-American Dagwood portion of this beast.
Ingredients:
Deli mustard
Mayonnaise
6 dill pickle chips
3 slices tomato
2 slices Swiss cheese
2 pimiento-stuffed green olives
4 slices of your favorite types of meats and poultry
Directions: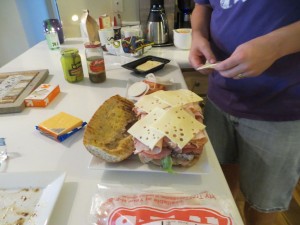 Really if you don't know what's up, you are a retard.  Layer on your favorite meats with the ingredients on the top half.  Just don't do the olives yet.  I prefer the meat-cheese-veggie stack order here.  So just pick whatever you want meat wise and slap it on there.  Follow on with the rest and then close of the big loaf.  Take some toothpicks and put a couple of olives on top.  You will want to cut this guy up because you will not be able to put your mouth around it.  Trust me, I tried.
So how was the sandwich?  It's a tale of two types.  The Roy part was really tasty and the Dagwood part sent it home.  I had some pastrami and some salami to go with it and it was extra delicious.  I think next time, I will forgo the loaf and do regular slices of bread.  It was a mighty beast and slayed about half of it.  The rest is in the fridge waiting to be tamed.
I went with a different type of beer this week with the Buffalo Bayou Brewing Company's Figaro, Figaro, Figaro, FIIIGAAARO.  It's a Belgian Style Quad that added just enough flavor to keep the pipeline open for all that sandwich.  Now between you and me,  the ABV being at 11% helps this guy along as well.  While that is high, the taste factor does just enough to recommend this to anyone snacking on any Saturday sandwich.
I'm still stuffed.  The Roy Dagwood Cowboy Sandwich is the kind of behemoth that Home Simpson snacked on for weeks in that one Simpsons episode.  The beer was a good lube for this monster.  If you are going to do it loaf style like I did, cut it up in quarters and toothpick the hell out of it.  Otherwise, I claim no responsibility of the happy tummy aches you will get after tackling this hoss.