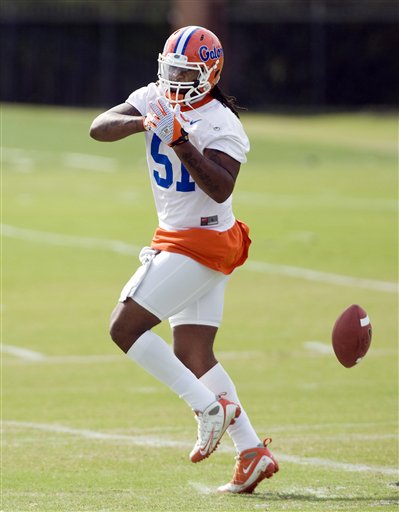 Okay it's not as exciting as signing day or the first day of summer practice, but it's enough to get us here at the KCCGD excied for some more college football!  This week's Crib Sheet dives into cracks and pulls up some loose change and football news.  It doesn't matter, it's great to see the kids on the field getting ready for another season.  We're saving the change for stadium popcorn.  On to the Crib Sheet:
We're heard stories about college players getting arrested for drug and/or alcohol related crimes, but we haven't heard the story about other players removing student newspapers that feature such crimes on the front page.  Welp, it happened in Texas and the coach is backing his players for the removal.  Is it suppression of free speech?  Or is it a team rallying together?  We don't know, but we do that a campus full of students walked into class that morning without a crossword puzzle to distract them and that's just wrong. At any rate, the coach later apologized.
Dan Beebe told everyone to chill about the permanent championship homes for the Big 12.   At least not until June.  It looks as though the rumor was Football in Jerryville, Baseball in OKC, and Basketball at the Sprint Center in KC.  Maybe he's holding out for more money from Jerry Jones, but my guess is that the Big 12 can get more from each city in the Big 12 area when putting the location up for grabs each year.
The Notre Dame athletic director, Jack Swarbrick, let slip the possibility that the Fighting Irish may have to join a conference and lose its independence if expansion happens all around them.  This could be a bad thing for the Irish and a great thing for the conference that nabs them.
Coaches in Texas and Maryland get a one year reprieve from the new rule that limits successors in waiting to recruit for the team.   The gates are open, boys, take as much as you can before the clock runs out!
Speaking of Notre Dame and Maryland, they will be playing each other at FedEx field in 2011.  The Notre Dame Fighting Irish will be the home team.  Huh?  FedEx field is IN Maryland.  Okay now we see why this independence is going away for the Irish.  That's just ridiculous.
President Barack Obama honored the Alabama Crimson Tide at the White House this week for winning the BCS National Championship.  It must be be tough for a Big 10 guy to honor an SEC team, but hey, he's a politician and he rolls with the tide.