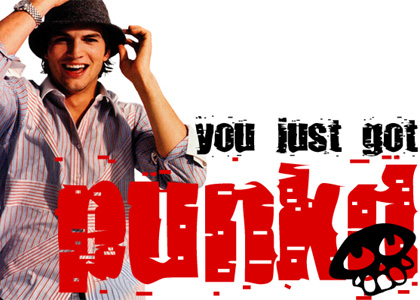 It's a slow slow week for the Crib Sheet and we're scrambling to come up with something interesting.  Basketball is all over the place so the college sports attention is clearly focused on that.  We here at KCCGD are also .seriously resisting the urge of playing along with April Fool's Day festivity.  We almost expected to see something about Utah seceding from the Union and declaring war on the United States for allowing the BCS to continue.  At any rate, here's the news:
From two Heismans to a national title, Tim Tebow has already accomplished so much.  Now a speech he said last year will be engraved on Florida's new football facility.  If he runs for president and wins, I'm leaving the country.  He's already being talked about becoming the new leader of the Republican Party.
Nick Sheridan for Michigan is out for the rest of spring drills due to a broken leg.  Looks like the battle for QB up there is hobbled.  Will it be enough competition to get the Wolverine offense ready for the big season two Rich Rodriguez turnaround?
Deon Murphy and Edward Prince left the Kansas State football program.  This year's Wildcats are gonna be bad.  Real bad.