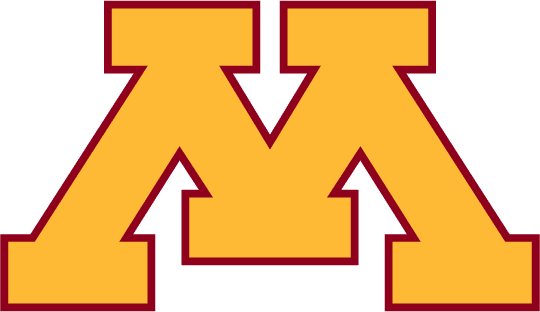 You know, I don't know what it is with the travelling all of the sudden, but here we go again on our own.  Going down that only road that, well, leads straight from Kansas City to Minneapolis/St. Paul.  Otherwise I-35.  I've been (unofficially) down I-35 to Austin, Texas and now I'm heading up north to check out Minnesota.  Prior obligations find myself out there and I'm hoping to get some football down while I do it.  A little birdie told me that Minnesota is hosting Northwestern for homecoming so I might check it out.  Otherwise, it might be a great sports bar in town or more than likely Hooters at the Great Mall of America.  God I hope it's the homecoming game.
When:  Saturday, October 2, 2010
Time:  Anytime really
Where:  Minneapolis/St. Paul, Minnesota, US of A
Games:
Notes:  Whaoh we got some rivalries up in here.  We have the Old Wagon Wheel, the Illibuck, multiple trophies, the Holy War, The Battle for Nevada, the whole shebang.  Of course the most important one of the week just happens to be the Red River Shootout.  Texas looks to rebound while Oklahoma looks to claim a dominance of the Big 12 South.  Other Big 12 games of note include Georgia heading to Colorado.  Thursday night sees an interesting match-up between two undefeated teams in Texas A&M and Oklahoma State.  The rest of the games seem like a battle for the bottom.
Around the nation we have a couple of big ones.  Florida and their Frosh QB will head to Alabama to take on the #1 Crimson Tide.  Meanwhile resurgent Standford heads to Oregon to find out who the big dog is in the Pac 10.  The only exciting Big 10 game just happens to be Penn State taking on Iowa.  Of course, there is that homecoming game listed up there.  Will we get to see Minnesota host Northwestern?  Tune in same blog time, same Twitter channel.