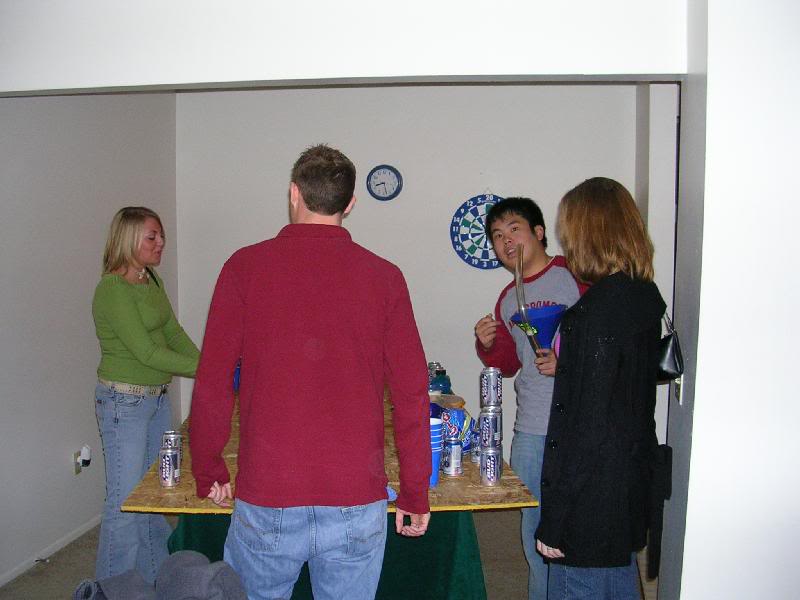 Come on in, sit down, and let's do some pre-bowling.  We've got a couple of more days for the string for bowls start up and we get a taste of bowls Saturday with three games.  Oh, you don't know what pre-bowling is?  It's kind of like pre-drinking.  Wait, you don't know what that is?  Those of you who've been to college know what I'm talking about.  Pre-drinking is when you bust open some beer and drink away before going out.  It does two things: 1)  Save you some extra cash by not spending it at the bars as much, and 2) get you a little buzzed before going all out.  So let's catch a bowl buzz and check out who's playing Saturday.
The New Mexico Bowl kicks us off with some tasty nuggets of teams in BYU and UTEP.  It's the battle of acronyms as BYU looks to finish off it's season and go independent next year.  UTEP is looking for the win.  I don't know anything else about UTEP.  If it were a game of acronyms, it's for UTEP.  It isn't so BYU should beat them up.
The Humanitarian Bowl sees Northern Illinois taking on Fresno State.  I know that the Salukis lost a coach at the end of the year so I'm guessing the kids won't be up for this one.  There was a time where Fresno State was a highly ranked football team.  They were the late 90's version of Boise State.  I think they come out on top and relive a little bit of that glory.
The New Orleans Bowl pits Ohio against Troy.  The kids on both of these teams will more than likely be too hung over to play their best.  Troy I believe is closer to New Orleans so I'm going with them.  Fan support's a big thing, you know.
I'll go over the rest of the bowls, week by week, starting next Tuesday.  For now, go grab yourself a Yahoo account and join out Bowl Pick It and Stick It League.  Here's the info:
http://football.fantasysports.yahoo.com/bowl/group/1417/invitation?key=2bcdb024d931fc9d
Good night and good luck!