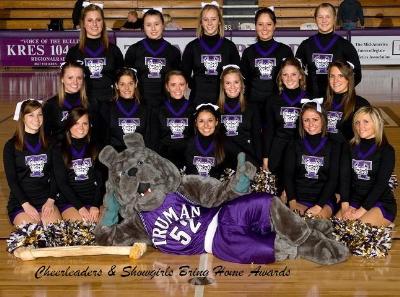 Another week of Mascot Monday and I know you're wondering, "Where's my wacky mascot?"  Well, I was going to do it but then I realized that it was President's Day today and I want to celebrate.  Not only do I have the day off, but I'm talking about a mascot or two from a college close to the area.  Truman State University recently had some big changes, but their mascot Spike has been around for awhile.  We'll go over him as well as another mascot by the name of Simone.  Let's try to make Harry S. Truman proud.
Joseph Baldwin founded the First Missouri Normal School and Commercial College in 1867.  The college was renamed to Northeast Missouri State University in 1972.  But the reason we are talking about it today was that it was renamed to Truman State University in 1996.  The name change honors former US President Harry S. Truman as he was the only president from the state of Missouri.  For the football squad, they had their start in 1900.  From the looks of things, the squad hasn't had that much success, but we're here to talk about Spike.
The name Bulldogs came by accident to the school.  Coach Bell described his players as bulldogs in 1908 and the name stuck.  It wasn't until 1915 that the name became official.  Believe it or not, the school employed a live mascot for many years.  The names of the live mascot changed over the years, from Brandy to Sixty.  The costumed version of the mascot made its debut in 1979 in a homecoming game against Central Missouri State University.  Jo Newman designed and sewed the furry fella.  In 1993, a female bulldog named Simone made her appearance to support Spike.  I couldn't find any more information on her so let's take a look at Spike.
Spike's a scruffy little dog.  Purple's the color and he wears it in uniform.  He's got gray paws and hands but what really helps this otherwise generic outfit is his huge bulldog head.  The bulldog head has flappy cheeks and Spike's cheeks are extra flappy.  That's about the only thing, besides the purple of course, that I really enjoy about the costume.  It's not terrible but it's not the best in the world.  I just wished they had more info on Simone.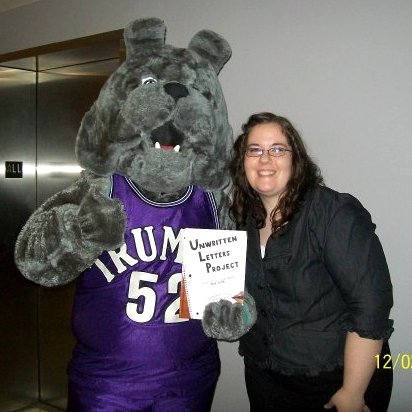 Usually universities employ a female version of popular mascots to be more gender friendly and fan friendly.  Sometimes, like Truman State, they fail to promote or make available material about the female version.  If you are going to have a full on mascot partner, make sure people know about it.  Otherwise, just don't mention it at all.  Doing so kind of makes it worse for equality, not better.
But let's not take that away from the celebration.  It's President's Day and we are giving props to local boy Harry S. Truman.  Spike and the absent Simone represent well enough,we just wish they would represent more (and equally).  High fives to those two anyway.  And high fives to America.  I hope you celebrate today well.  I know I am.