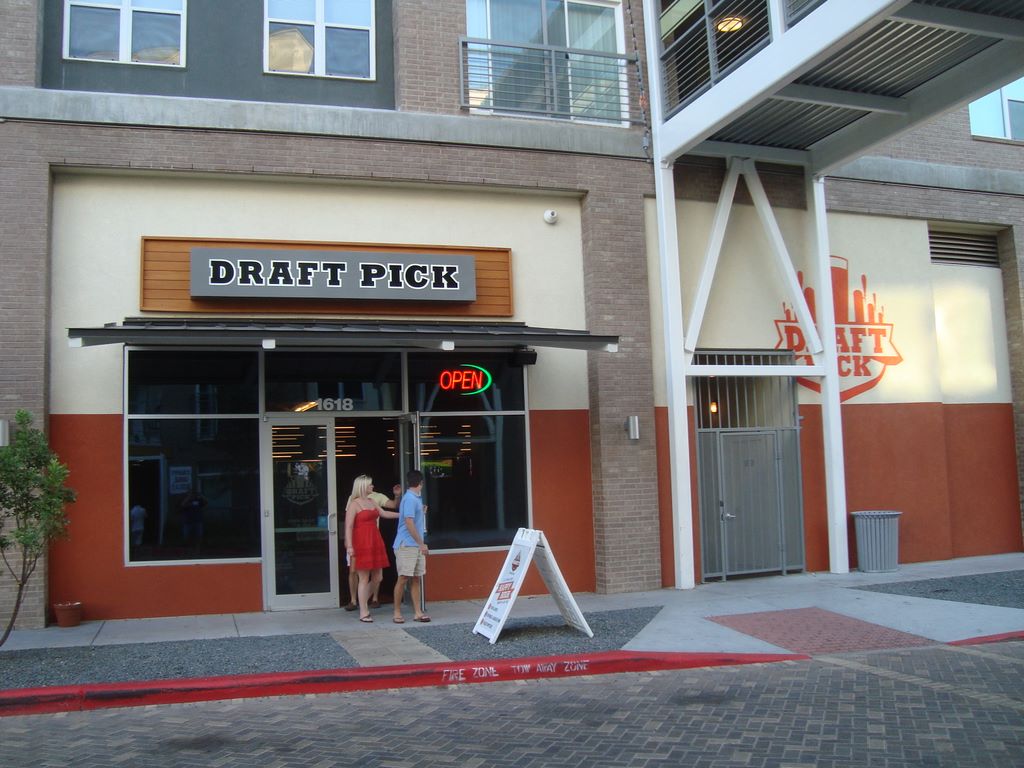 It's another week of college football and I'm starting to get comfortable down here.  I had a quick detour to the Pecan Street Festival down on 6th street but after that it was all football nearby at the Draft Pick off Riverside Drive.  The week of football was a welcomed one after all of the drama that was going on for the Big 12.  There were tons of surprises but also tons of blowouts.  Let's sit right back and take a look.
Walking into the Draft Pick, I kinda felt like I was in an office building and not a sports bar.  The architecture leading into the joint was somewhat modern and unassuming.  The inside look totally made up for the outside look. Granted, there were no patios but the inside was all football watching business.  Flat screens were all over the place, with one ginormous projection screen framing the square blocked bar.  This is a place I can hunker down and watch some games.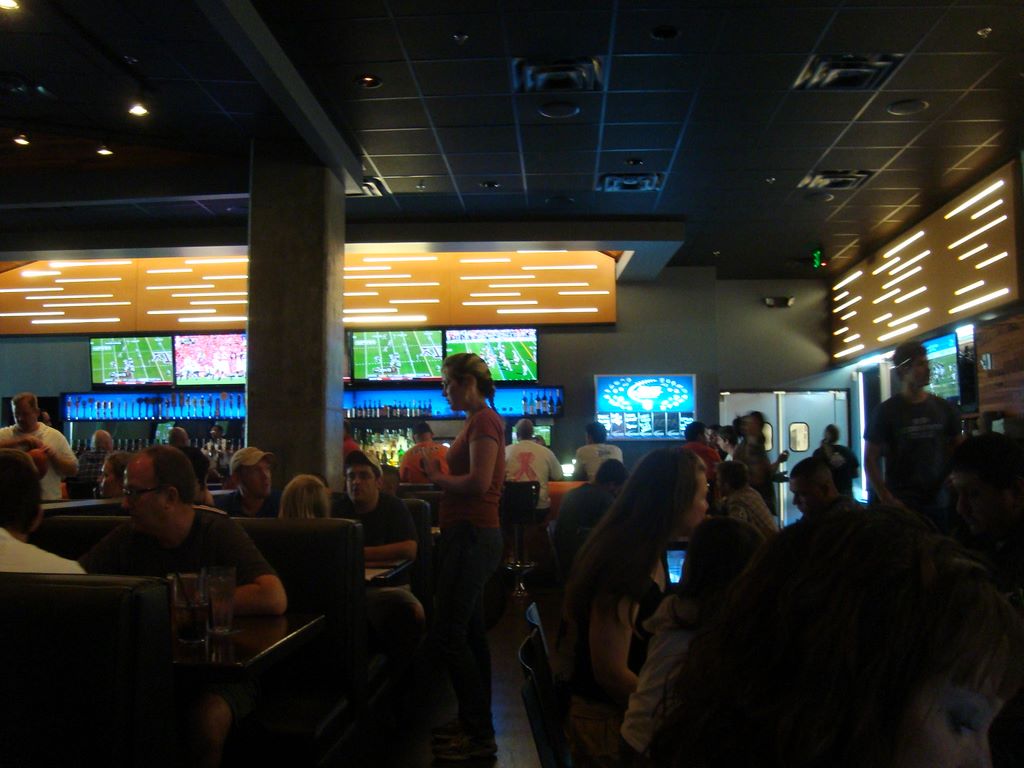 Speaking of games, I couldn't find any.  Usually, a sports bar of ultimate greatness needs to have at least some Golden Tee or something, but the Draft Pick had nothing.  This may be a philosophical decision.  Their website proclaims that this bar was a project for serious football watchers only.  That means there is not time for games.  I can understand that, but please give me something to pass the time either at half or after the game.
Now that doesn't mean the service was shabby.  In fact, it's been about the best I've ever had.  The first question asked when I walked in was "What game are you watching today?"  I have never heard that anywhere else in my 4 years of KCCGD.  Color me impressed.  Now, the ladies themselves were pretty svelte, even though there were some questionable candidates.  Overall, however, it was pleasing to watch with the games.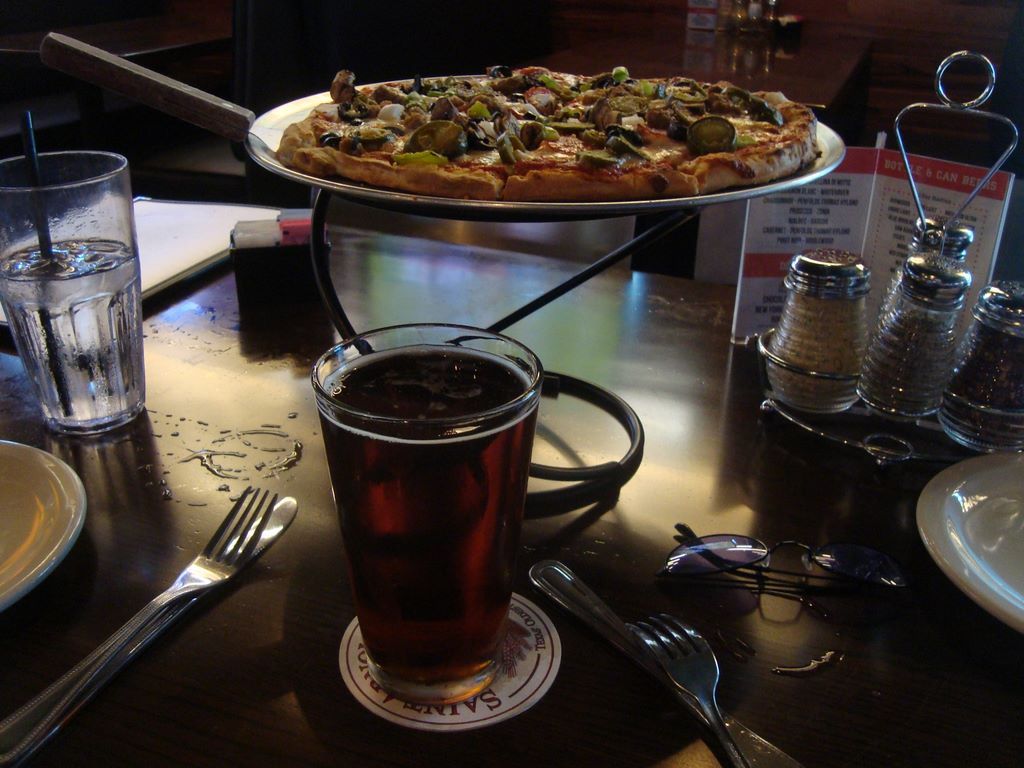 I had the fortune of pounding a couple of drinks before the ole barspotting event so my taste buds were fully opened. The Draft Pick's selection paired their famous All Star pizza with a little local fare from Independence Brewery called Austin Amber Ale.  First off, the pizza tasted almost exactly like the kind I've had back in KC from Godfather's Pizza, except the toppings were way thicker.  That much food tossed down my gullet was massaged by the Amber Ale's smooth flavor.  If you ever want a great beer with some great pizza, pick an Amber up and wash it all down for some creamy goodness.
Now on to the games. I got to watch just wee little bit of Georgia Tech vs North Carolina and Notre Dame vs Pittsburgh from the gym in the morning.  There's nothing special going on there.  Notre Dame barely eked by Pittsburgh and the Fighting Irish continue to cough up the ball more than any other team in the FBS division.  Georgia Tech beat North Carolina, but they did not have a record setting performance like they did against Kansas.  I guess it's not so much a referendum on the Jayhawks.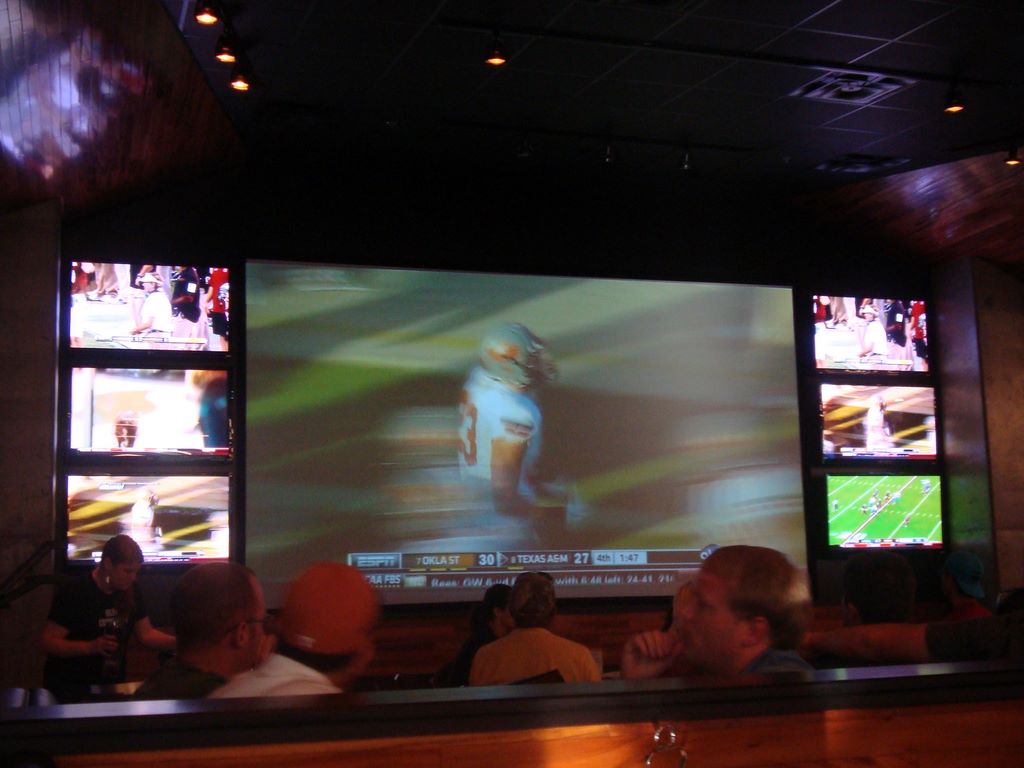 The bigger games of the day saw LSU heading to West Virginia, Alabama taking on Arkansas, and Clemson battling with Florida State.  I watched the LSU game at home and in between my naps, I realized that LSU may just be the real deal.  It was a close 1st half but they pulled away easily in the 2nd.   Nice night cap there.  Alabama continued to take care of business against Arkansas.  When LSU and Alabama fight, it will have national repercussions.  Finally, Clemson continues to wear the up and comer jacket by knocking off reeling Florida State.  Their head coach's name is Dabo Sweeny.  That's a cool name.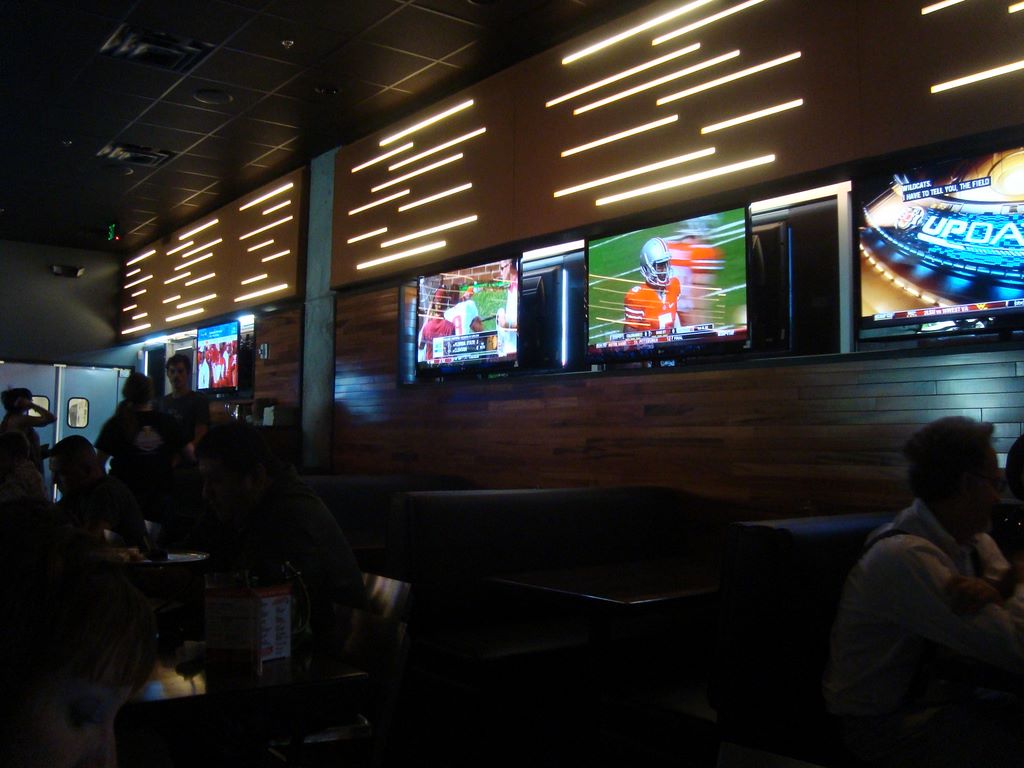 Big 12 wise I only really got to watch the exciting Texas A&M vs Oklahoma State game and my Kansas State Wildcats heading to Miami.  Both were on at the same time so I got to watch just a bit of the A&M and Okie State game.  From what I saw, Texas A&M had a major meltdown in the 2nd half and Oklahoma State pulled it out at College Station.  I guess their exit from the Big 12 may be a bumpy one.   Kansas State, on the other hand, surprised everyone including myself by showing up against Miami.  Not only did they show, but beat them!  Collin Klein and company pulled ahead big in the first half and then held off Miami, culminating in a 4 down goal line stand late.  Good job Wildcats!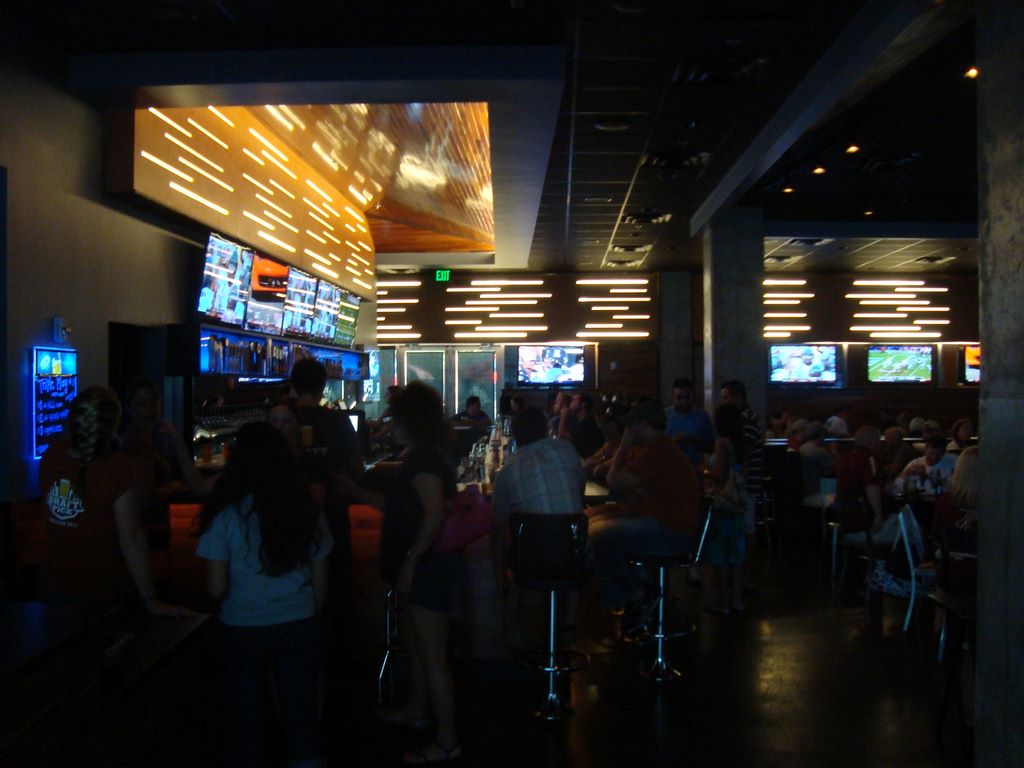 And good job Draft Pick.  The square box design of the place didn't leave much to be impressed architecturally, but because they slapped televisions all over, it can be forgiven.  The lack of any kind of games is worrisome but again, they went all out on the watching experience.  The food was tasty and they have a decent knowledge of craft beers.  I had issues logging on wirelessly but service staff gave me all the information I needed.  If you need to hunker down and just watch football, chose the Draft Pick.