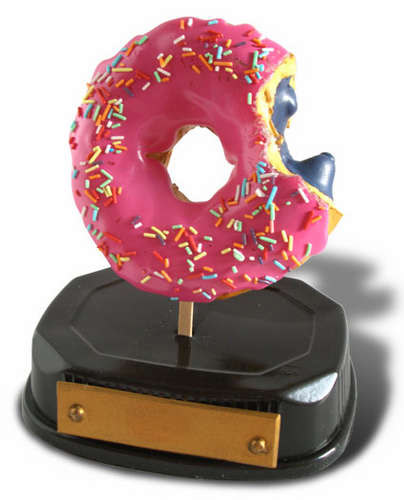 Usually you can get away with picking a safe bet for the college football Pick It and Stick It.  But sometimes, you need to go out on a limb and pick an upset.  More often than not, you will be wrong but taking chances is what it's all about for picks and college football.  Look at Texas A&M.  They made it official over the weekend and will take a chance in the SEC.  Whether or not it will pay off will be another story, but the Aggies are taking the chance of not winning in the SEC for the stability and money the conference provides.  So for them, it will pay off either in money or football field greatness. Let's look at the Picks:
| Rank | Pick Set Name | Total | Dropped | W-L |
| --- | --- | --- | --- | --- |
| 1 | KSUUUUU | 25 | 49 | 25-10 |
| 2 | Bryce Brown for Heisman! | 23 | 58 | 23-12 |
| 3 | TCU Travel Agent | 23 | 55 | 23-12 |
| 4 | Wildcat In Austin | 22 | 56 | 22-8 |
| 5 | Pay for Play | 22 | 55 | 22-13 |
| 6 | Keltron3000 | 22 | 59 | 22-13 |
So there isn't much change yet.  Again we have the 3 dropped point weeks in play here.  I guess I didn't think of it before, but usually the beginning of the football season sees more teams playing and more top 25 teams playing scrubs.  Now that it's getting into conference play, there will be more top 25 teams playing each other.  So while there will be dropped points in the coming weeks, the first three weeks seem to be more important than not now.  We'll just have to wait and see how it turns out later in the year.
Shame on Pay for Play for picking Miami against Kansas State.  Shame on everyone else except Bryce Brown for Heisman for picking Notre Dame to beat the spread against Pittsburgh.  What was that about safe bets?  Bryce Brown for Heisman won out the week for his mix of safe and unsafe bets, like the UTEP pick.  I came in second along with TCU Travel for the same type of pick mixes.  For me it was that Kansas State pick as well as going with Missouri for that ridiculous 21.5 spread against Oklahoma.  TCU Travel Agent made his bones by going with Marshall and Western Michigan.  It will be interesting toward the end with the true winners mixing it up like we did for this week.