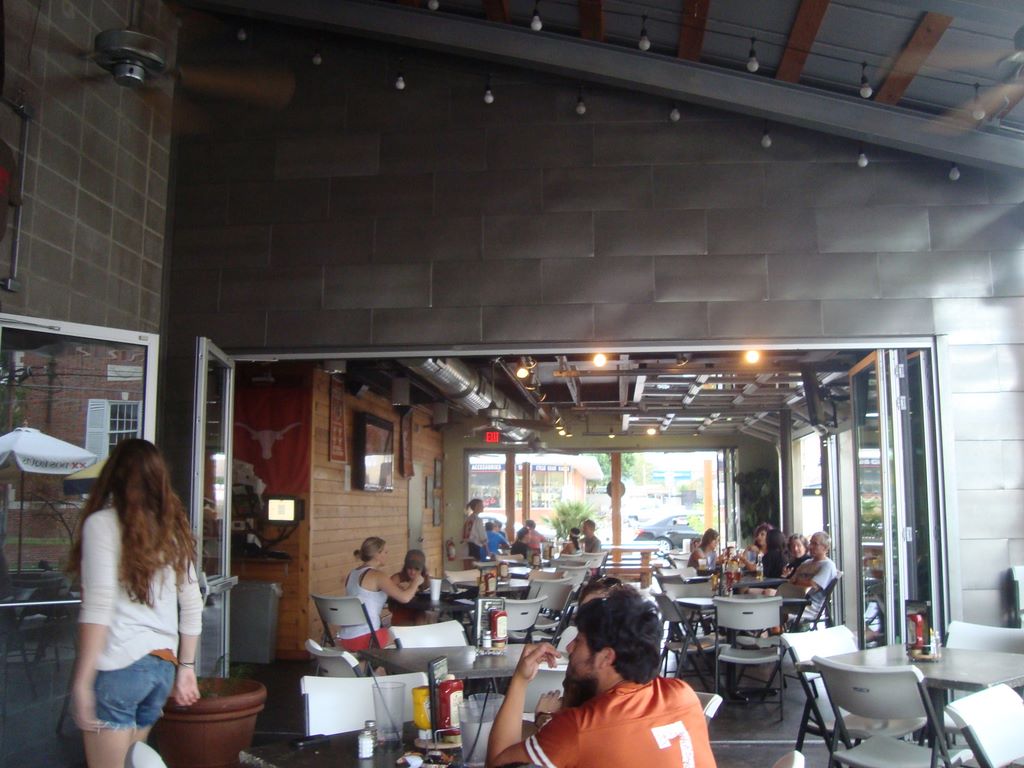 It has been a long time since I've seen some rain.  I would've never thought that it would take this long living down here in Texas to see a downpour.  What's even more incredible is that this here downpour came in the middle of a barspot that featured an outside patio for most of the bar!  That's right, Cuatros was the place to be last Saturday and I had the opportunity to watch some football both inside and outside.  So, yes, I got a little wet but it was totally worth it for the great time that I had there.
The parking for Cuatros was awkward to say the least.  It hangs out on 24th street on the way to the Texas campus, so parking seems a little limited.  But with a quick turn here and there, you can find an easy an close spot to the joint.  So, I parked close and strolled up the access ramp and instantly caught the vibe.  From the street, Cuatros looks tiny but upon further review it is nicely stacked. It was crowded for the Texas game so the atmosphere was fantastic.  The lack of any games was accounted for with the free wireless internet, even though it was kind of a problem getting passed the login screen.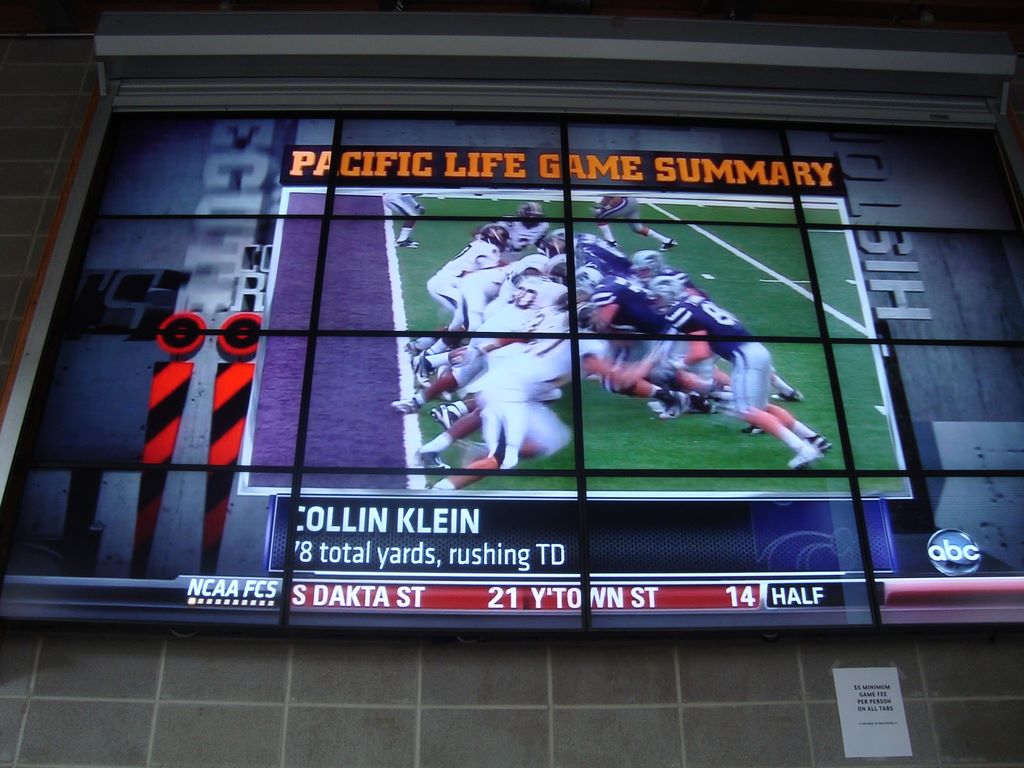 The one thing that sold me completely on Cuatros were the televisions.  They had HD televisions all around the bar but the main television was a 16 grid stacked screen set that formed a huge screen.  I've been to places where projectors lit up the wall but I have never seen a place that had that kind of television setup.  I had to watch the Kansas State game from the bar for the first half, but when the second half kicked off I was right front of that massive screen.  Kudos to Cuatros for delivering on the television screens.  Much like the Draft Pick, you made up for the lack of games with a great television selection.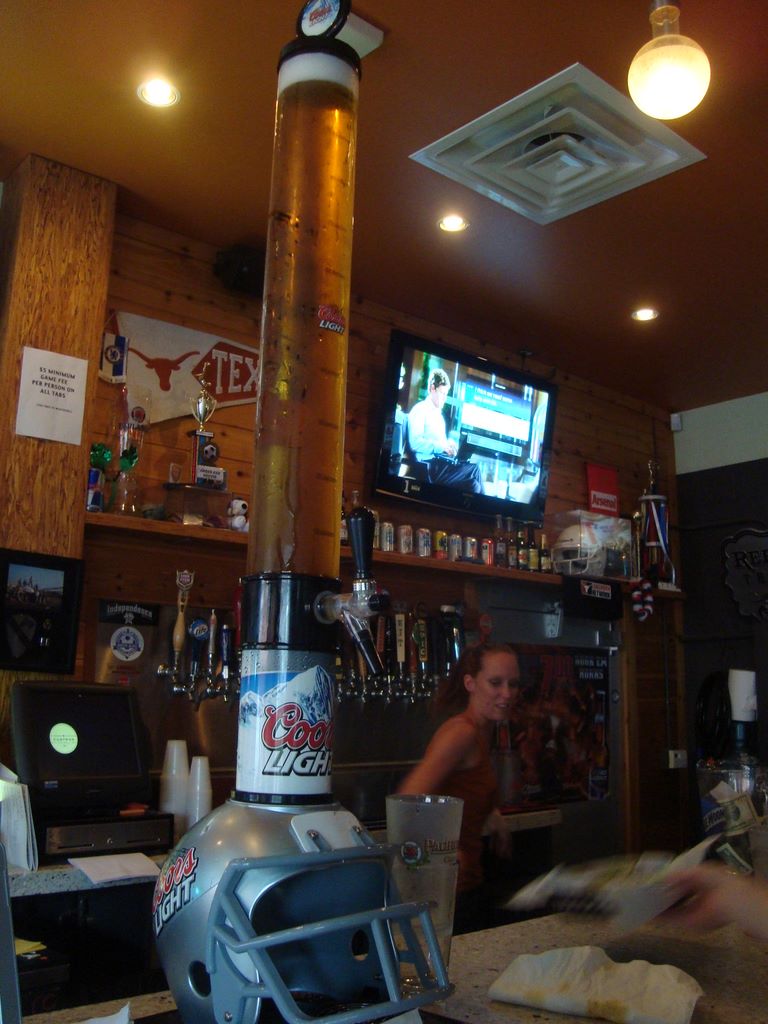 The service was selectable. So Texas was still playing when I got there, so it was hard to request another game on while the Longhorns were on every screen.  It was a good thing that Texas got smoked for me, however, as the fans fled quick and made plenty of room for me.  Once everyone took off, it was easier to work with the shift manager to request the games on the television.  The wait stuff was alright, but I want to to shout out to the bartender who totally hooked us up with the lay of the land at Cuatros.  Plus, we met our first waitress from Finland, so that was nice and she represented her country nicely, both in service and in looks.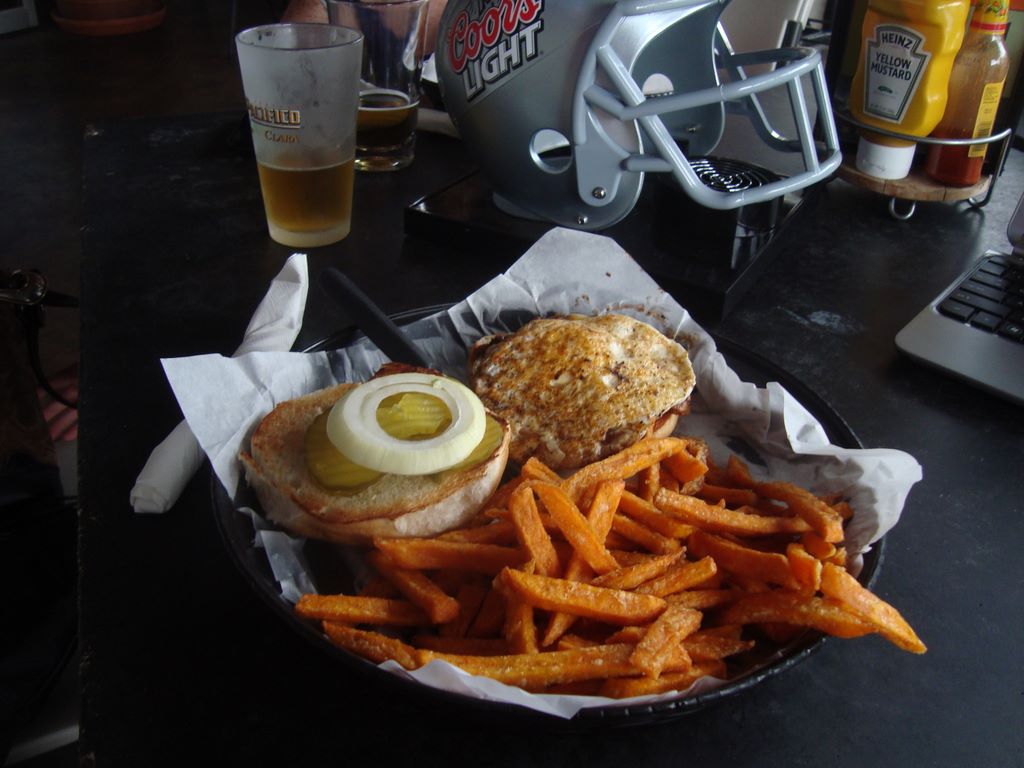 Now on to the foodstuff.  There's a pairing brewing but first I plunked down some change to grab some pulled pork quesadilla.  Ho boy it was fantastic.  After my appetite wet nicely, it was time to get to some real food business. I opted for this week's pairing the Sloppy Cuatro and some Lone Star beer.  Why Lone Star?  Well, because it was the return of the beer tube!  That's right, I washed down the fried egg and smoked brisket sandwich with some of Texas finest competition to Natural Light.  Yeah, I know, I was shooting for volume instead of taste.  That said, if you want a clean and light undertow to wash down some really greasy and tasty food, Lone Star is the way to go.  I'm still burping everything up.
Now on to the games.  I really didn't get a chance to watch a bunch of non Big 12 games.  The ones I did get to see, however, ended up splitting between in each in terms of excitability.  The boring one was LSU vs Florida.  Much like a game I'll talk about later, this one was way more lopsided than the papers led us to believe.  Florida was ranked in name only and LSU took full advantage of it.  The other, exciting game, was Nebraska hosting Ohio State.  It seemed Ohio State was going to roll Nebraska, but the Cornhuskers came back in the third quarter and ended up beating Ohio State late.  The 21 point deficit they overcame was the biggest in school history.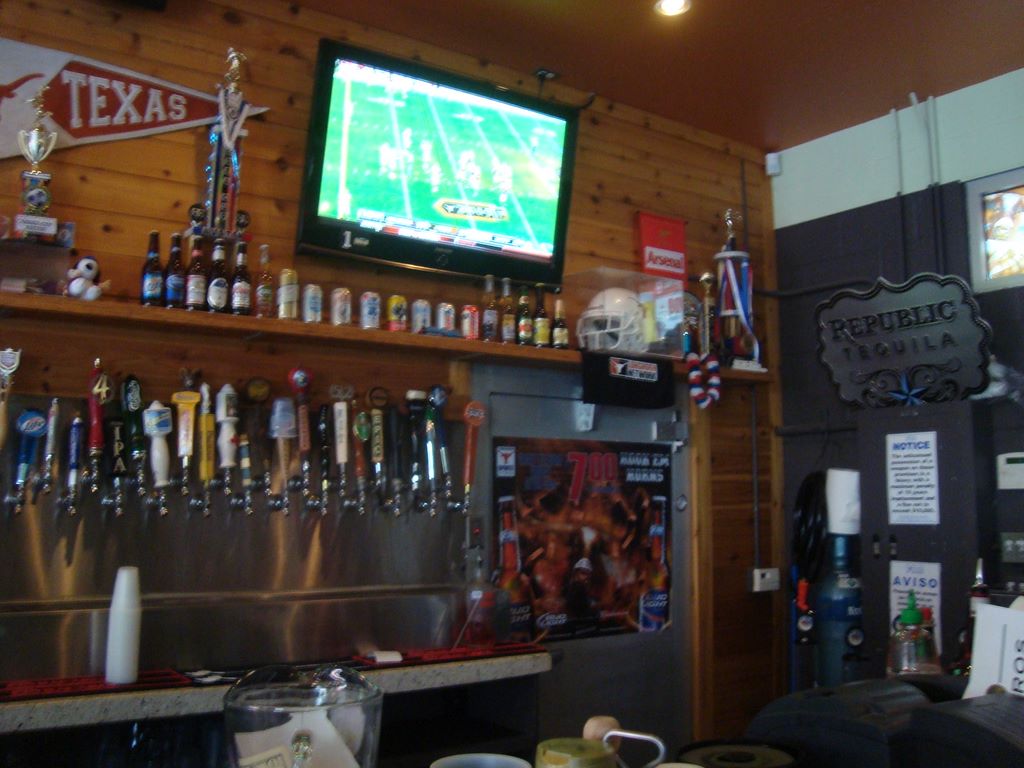 Now on to the Big 12.  First up, we have the Red River Shootout.  That's right, Shootout and not Rivalry.  So was it much of a shoot out?  Nope, Oklahoma had all the guns and Texas was firing blanks.  Again, I think Texas was a RINO (ranked in name only).  They won four games in row to open up their year after their abysmal season last year.  It didn't take long for the hype to kick in and push them to 11th in the country.  It's a good thing that actual number 1 Oklahoma brought them back down to Earth.  Seriously, you don't deserve to ranked as high by going with a quarterback by committee.  Meanwhile, Landry Jones and company are keeping the engines going.
Speaking of engines that keep puttering along, the other game I watched was Kansas State hosting Missouri.  I keep selling out my team before every game this season and they keep proving me wrong.  This time I thought it was time for the Wildcats to come back down from the hype and the Tigers were the perfect catalyst for it.  Little did I know that coaching is what would set the two teams apart.  Bill Snyder hoodwinked Gary Pinkel (with the help of the Tigers offensive coordinator David Yost).  The Wildcats kept to their ground game and produced 3 down conversions when they are needed.  It's not pretty but they find ways to win.  The bubble will burst but now I'm not sure when.  Maybe when they host Oklahoma in a couple of weeks.  I wonder if GameDay will be there.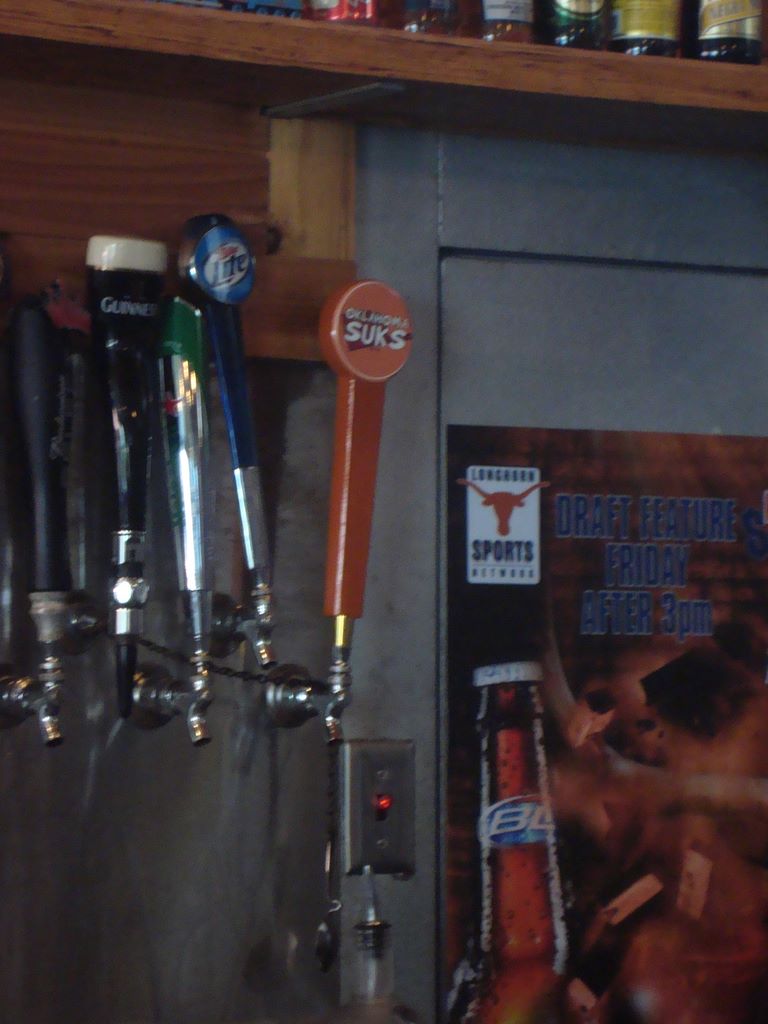 I will be a Cuatros again.  The rain damped the experience literally but as long as I can my game on that big ass television screen, I'm sold.  The food was surprisingly delicious.  I also like how they flipped the Independence Brewing tap from Austin Amber to Oklahoma Suks.  The staff were decent and I didn't have too many hiccups getting online.  I'm not sure gaming would help the experience because it's laid out perfectly to watch sports from the street.  So if you are around campus and want a great place to just watch football, check out Cuatros.