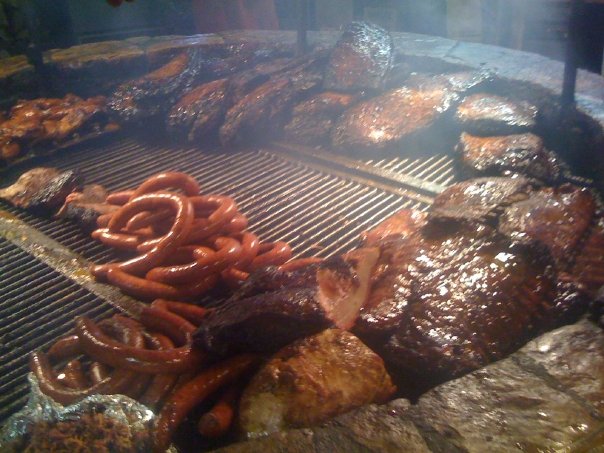 It's BBQ week for KC College GameDay!  There's plenty of sports bars out there, but every once in awhile you gotta go out and get some home cooking that only BBQ's can provide.  I think we are going to cook up the world famous BBQ cheesy corn not sure yet.  But we are also going to cook up some college football.  Now, we could run out to a bar earlier in the day, but games really suck.  It's all for the night time for me.  So let us see what is so special about the night time as well as the other games for this weekend.
When: Saturday, November 5th, 2011
Time: 5:00 PM
Where:  A Very Special BarBQSpotting Joint
Games:
Notes:  So yeah, the morning through the afternoon kinda sucks.  Sure, there's some rivalries up for grabs, but that's about it.  The one game the rises to the top has to be the Texas A&M and Oklahoma game.  I have a feeling that might be a shootout.  Now, later on in the evening, we get some great SEC and Big 12 battles.  Big 12 wise my Kansas State Wildcats look to regroup against new mega stud Oklahoma State.  Man, I got bad vibes on that one.  On the SEC side, we have a lovely undercard of South Carolina at Arkansas followed by the main event of the night, and some will say the year, with LSU going to Alabama.  That Saban Bowl should be one for the ages.