Tag Archives: SportsCenter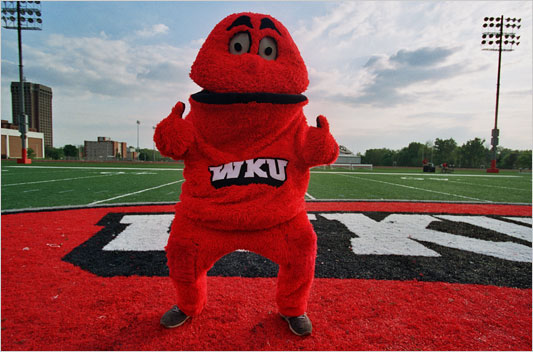 We're winding down to the end of the off season and the end of our first foray into Mascot Mondays.  We have a couple of more to go before we pack the suit away in the trunk and turn off the lights.   But before we go away, we have a couple of more guys, er gals, er blobs to feature.  So this week we will take a look at one of the influences to this here series.  We've always known mascots to be fun and lovable while at the same time be fearsome and intimidating to opponents.  But every time we see Western Kentucky's Big Red, we wonder just what the heck does this thing do?  We'll try to figure that out on top of answering why he's so dang popular.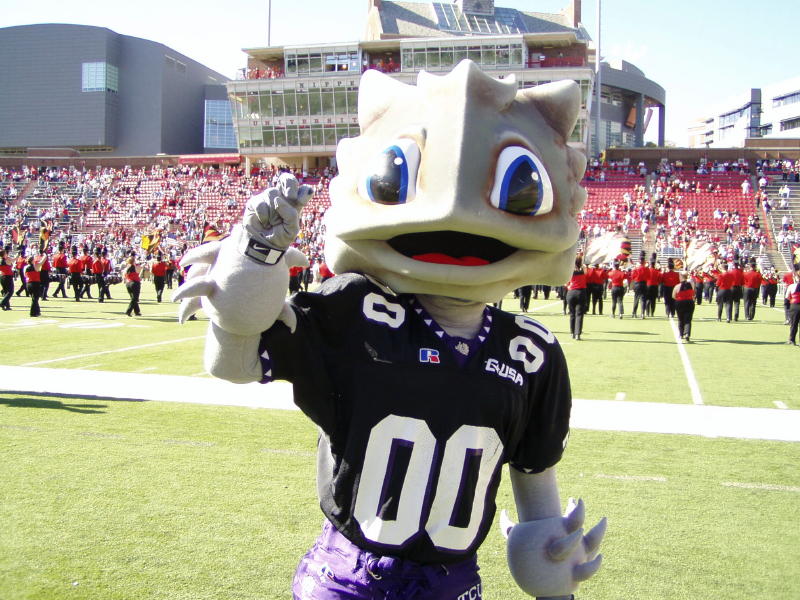 So the Mountain West Conference broke down and signed the BCS TV deal and we though we would take a look at one of the conferences more interesting mascots for the week.  In the unusual tale of the mascot before the school, the Texas Christian University Super Frog became to pillar of strange and unique mascots.  Taking many forms and different names, Super Frog continues to poke around the field cheering on the Horned Frog players.  We'll learn some interesting facts about the horned frog and explore just why a school would name themselves after one.  So get ready to shoot blood because here's the Texas Christian Super Frog.