Hey Hey, My My, College football will never die.  And neither will KC College GameDay.  We're back again for another year for fantastic football watchin' and we kicked off the Labor Day weekend full of football at Tanner's Bar & Grill in the the Waldo district.  There are many a Tanner's in the KC area (as well as some out of area locations) and they have always been known to be a top notch sporting experience. This location, proved to be right there, even though some trip ups in service and specials hurt it a bit.  We also get to go over a new game for you arcadians out there.  But there's much, much more.
Walking in with a fresh new K-State shirt and a desire for fried, I noticed a couple of other fresh new items at the bar.  You see, this isn't the first time the Purple Yeti has been at this Tanner's before. So what's different?  First off, there are a myriad of televisions stamped across the walls along the bar. All flat screen and all HD.  There are projector screens and flat screens around the bar as well, but they definitely upgraded.  Next up, they seemed to have moved the games to where the restrooms used to be.  Yes, that's right they removed the restrooms, built a patio out there, and remodeled the back bar area to be the new restrooms.  Plus they have a new must have feature in Wireless Internet.  Big changes indeed.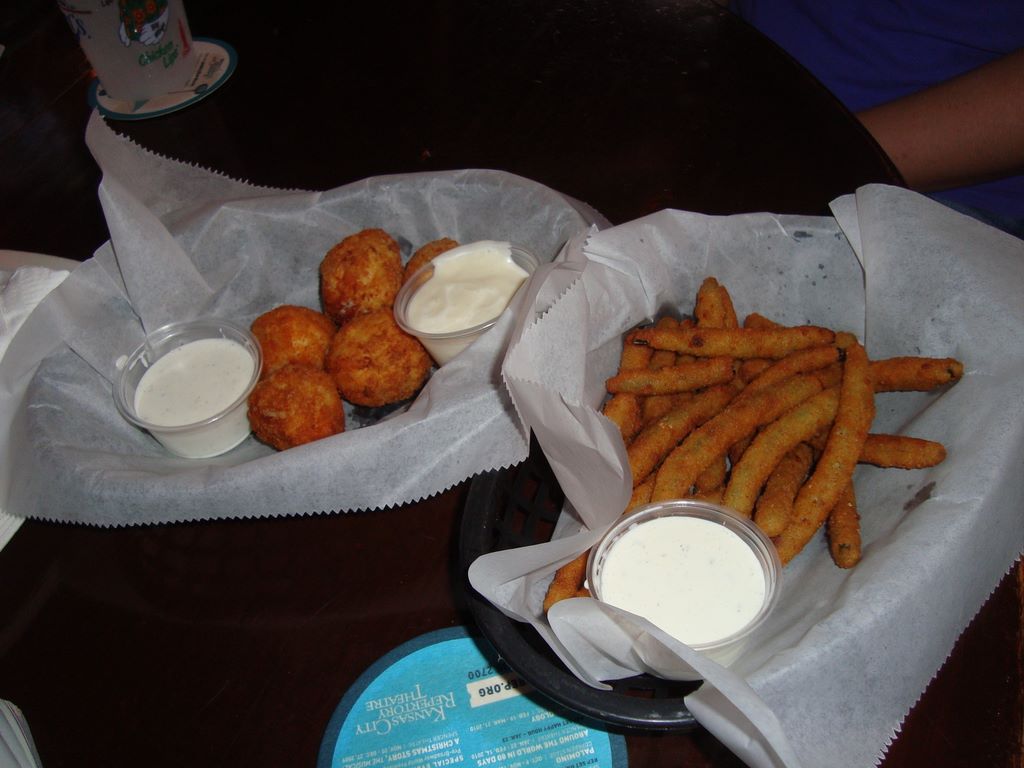 So with all of the bar changes, there surely had to be some food changes, right?  Yup, and this Yeti snarfed down some Cordon Bleu Balls and Fried Green Beans.  The Cordon Bleu Balls were fried chicken balls that had ham and cheese in the middle.  In all frankness, the dipping sauce with it was bland.  The Fried Green Beans are what they said they were and came through totally.  The sauce was tasty and helped bring the crisp bread flavor and the fresh veggie flavor together.  Yummy all around.
The service was new to me but new like the stinky butt smell of a new college textbook.  When ordering the half orders for each app, I asked if I could get a full order with both split as I saw it would save me a dollar on the tab.  The waitress offered no help or alternative to it.  On top of that, there were no real GameDay specials, which would make sense if you want to attract people to come in and watch the games.  The grand finale was that in terms of attractiveness, there were no specials going on that day either.  Tanner's could use some help in this department.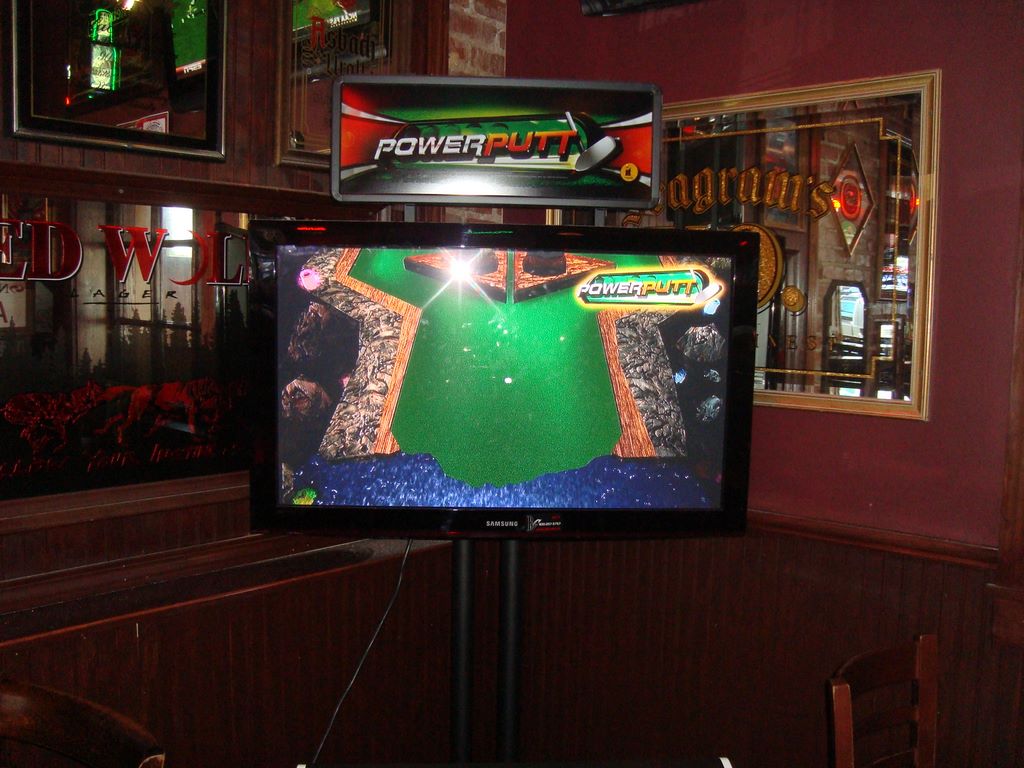 But what they don't need help in is the gaming.  I had the chance to play a new bar game called Power Putt.  It's a dumbed down version of Golden Tee where you play minature golf in exotic locations.  I fired up the roller ball and hit up the pirate course.  What makes this markedly different than Golden Tee is that it starts out fairly easy.  Later on it got much harder.   All in all the Power Putt experience was very entertaining and if a gun was pointed at my head I would choose Power Putt over Golden Tee.
But that's just bar games.  We were here for college games.  We were not disappointed.  We showed up right when Navy was giving Ohio State some troubles.  It took an interception return on a 2 point conversion attempt to stop that one.  Both Michigan and Notre Dame showed up ready to play.  Let's hope they do that next week.  Somehow a CFL game was on with Montreal taking on British Columbia.  Minnesota barely topped Greg Paulus and his Duke, er, Syracuse Orangemen.  That's about all we caught on the national stage.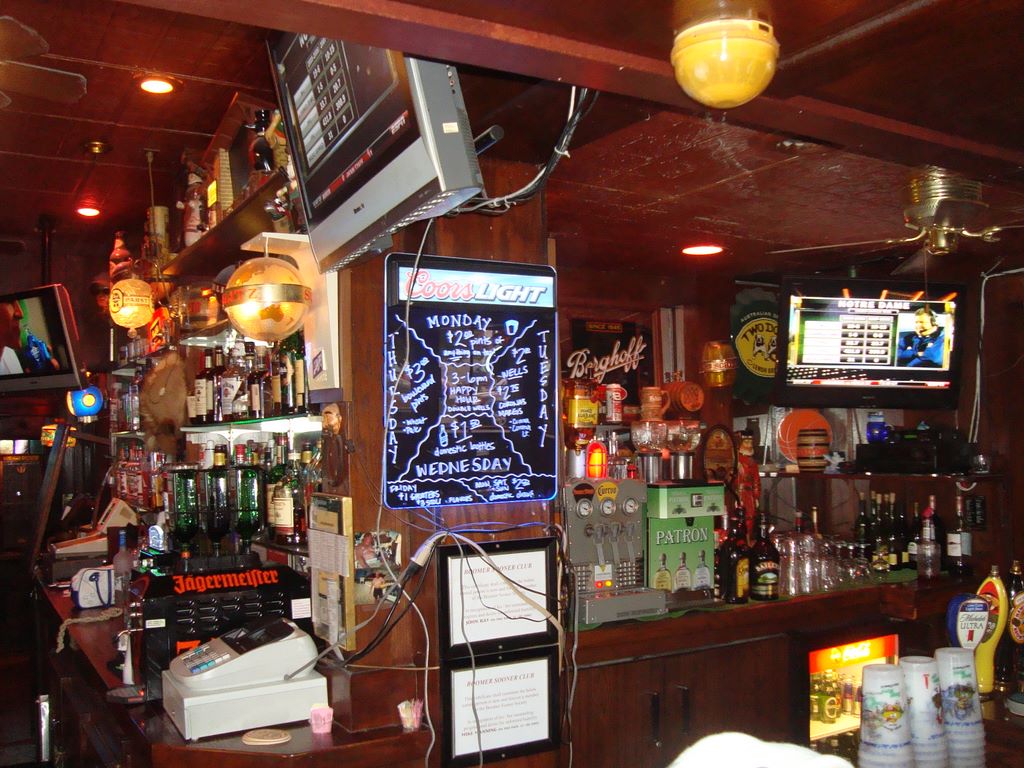 Big 12 wise, we had Oklahoma State taking on the big Bulldogs of Georgia.  It took about a half for the Cowboys to calm down but once they did, they took complete control of the game.  The Zac Robinson/Dez Bryant connection produced a couple of touchdowns and Bill Young's new defensive schemed calmed down after giving up a quick touchdown at the beginning.   It looks like Oklahoma State is for real this year.
Lastly, we caught the Arch Rivalry.  That's Missouri vs Illinois for you laypeople.  The line going into the game was Juice Williams and Illinois were up and Blaine Gabbert and Missouri were down. What happened during the game was a complete turnaround.  Blaine Gabbert shined as he produced more than his predecessor as the new Tiger quarterback tossed for over 300 yards, 3 touchdown, and rushed for 1 touchdown.  Juice was nowhere to be found.  The two teams ended their rivalry series with another win for the Missouri Tigers.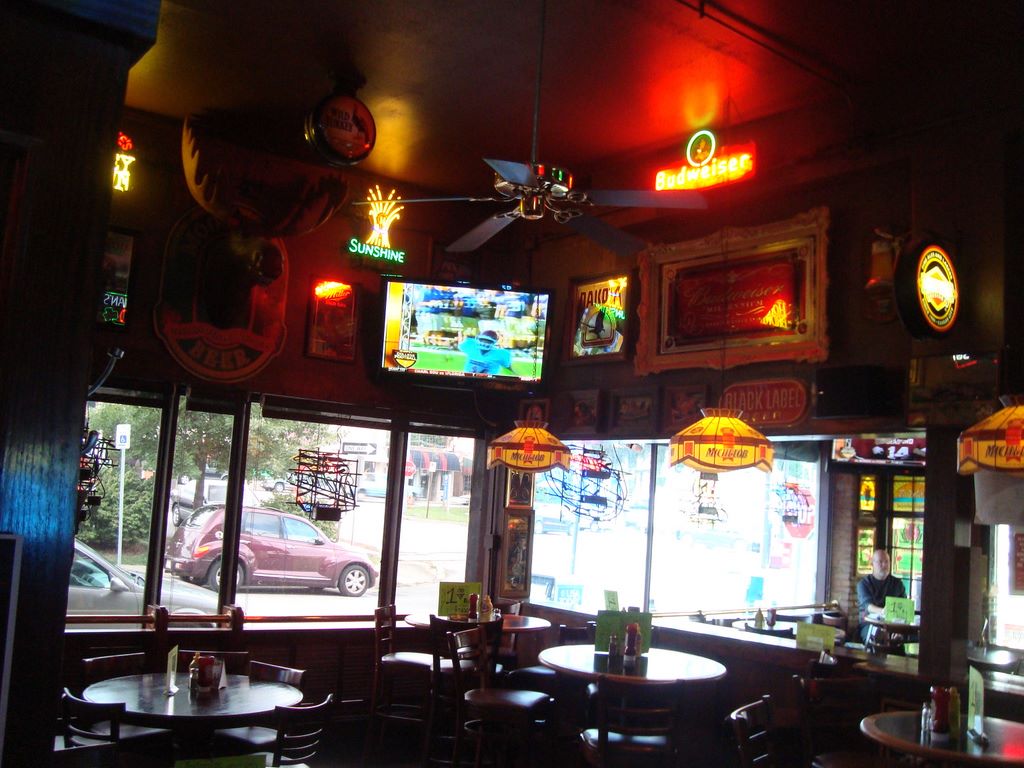 Many things happened around the weekend but we only have so much to go over with while at Tanner's. We enjoyed our time thoroughly and we can overlook some subpar service performance to recommend another viewing over there.  Power Putt's a great new bar game and everyone should go at it for a round.  Missouri and Oklahoma State looked very tough and we're thinking that the Big 12 media wrote off these two teams too early.  Man,  it's great to be back.  See you next weekend.