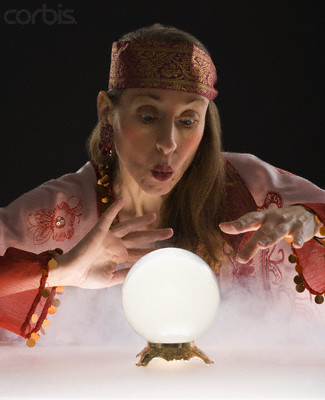 Alrighty,  we are in the 1st quarter of bowl season and fortunately we don't have any Big 12 bowl games until next week.  So we have the opportunity to preview and predict what's coming up in the next couple of weeks for the Big 12.  We'll talk briefly about the match up and go into our expert predictions.  Chew on this while you are doing your last minute shopping on Amazon.  Oh and please pick us up something nice while you're at it.
Advocare V100 Independence Bowl
Dec. 28, 5 p.m., ESPN, Shreveport, Louisiana
Texas A&M (6-6) vs. Georgia (7-5)

Most people who live around here call this one the Toilet Bowl.  We personally haven't been ourselves, but we hear it's because Shreveport is such a crappy town.  Crappy or not, Texas A&M is back to bowl after a somewhat long drought and right now, they'll take anything they can get, which is also the Georgia Bulldogs.  The Dawgs had another disappointing year but, hey, they are in the SEC and they made a bowl.  Look for Texas A&M to open up some offense on the Bulldogs and eventually go over the top on Georgia.  All while saying, "When I turn my hat around, I become like this.  Like a machine."

Pacific Life Holiday Bowl
Dec. 30, 8 p.m., ESPN, San Diego, California
Nebraska (9-4) vs. Arizona (8-4)

Poor Nebraska.  The Cornhuskers come within 1 second of upsetting Texas in the Big 12 Championship game and messing everything up for the BCS.  At least they lost with class.  Well, okay maybe yelling at everyone, including Big 12 Commissioner Dan Beebe, after the game isn't that classy.  We think the Super Pelini Brothers are done spitting fireflowers at the Big 12 and BCS enough by now to actually focus on their Holiday Bowl game against the Arizona Wildcats.  We don't know much about the cats except that Bob Stoops brother, Mike Stoops, is the  head coach.  We're thinking the Cornhuskers aren't the type of team to play let down after a big game so look for them to keep Arizona scoreless and win by 3.

Brut Sun Bowl
Dec. 31, 2 p.m., CBS, El Paso, Texas
Oklahoma (7-5) vs. Stanford (8-4)

Speaking of let down,  the Oklahoma Sooners limp into El Paso to play Stanford in the Brut Sun Bowl.  Players are declaring left and right for the draft after playing spoils to the Oklahoma State Cowboys in the Bedlam series.  If you want to see a romp, our guess is this is the game to watch.  The Stanford Trees, er Cardinals, bring in Heisman runner up Toby Gerhart looking to run over another team.  Will Big Game Bob Stoops rally the troops for this red on white matchup?  We don't think so.  It's been about next year ever since Sam Bradford went down in the first game.

Texas Bowl
Dec. 31, 3:30 p.m., ESPN, Houston, Texas
Missouri (8-4) vs. Navy (8-4)

The Missouri Tigers will head down to Houston to take on the best the Armed Forces has to offer in the Navy Midshipmen.  The big story here is the hyped courtship of the Big 12 and the Tigers.  Many fans of the Tigers claimed to be tired of being screwed all the time by the Big 12 and are threatening to take their ball and go to the Big 10.  One of the reason is getting passed up for a better bowl for a team with a worse record.  The problem with that argument is that Navy actually is real good competition.  They are both 8-4 and we expect this one to be rather exciting.  This won't get to shootout status but it will be high scoring and close.  Toss it on this one.

Insight Bowl
Dec. 31, 6 p.m., NFL Network, Tempe, Ariz.
Iowa State (6-6) vs. Minnesota (6-6)

The team Missouri got passed up for was the Iowa State Cyclones.  This is their first bowl eligible season in a long time.  They got rewarded for it with a bowl against the Minnesota Gophers in the Insight Bowl.  First year coach Paul Rhoads took this rag tag group of kids and made them average.  They will now look to become better than average on December 31st.  We really don't know anything about the Gophers this year except they have a new outdoor stadium and their colors are about the same as Iowa State's.  We're going homer and picking over the Gophers.  Cyclones with the win.

AT&T Cotton Bowl
Jan. 2, 2 p.m., FOX Sports, Arlington, Texas
Oklahoma State (9-3) vs. Mississippi (8-4)

The Oklahoma State Cowboys played their way out of a BCS game when they got whupped on by rival Oklahoma.  This eerily seems like what happened to the Missouri Tigers a couple of years ago when they went to the Cotton Bowl, where they lost to rival Kansas and rolled Arkansas.  This version sees the Cowboys take on Ole Miss.  We're going to take a huge leap of faith and say that it's going to play out the same way.  The offense looked weak during their last game so we're betting that they break it open big time on the Rebels.  Ole Miss head coach Houston Nutt is too busy trying to get a contract extension instead of coaching his kids.

Valero Alamo Bowl
Jan. 2, 9 p.m., ESPN, San Antonio
Texas Tech (8-4) vs. Michigan State (6-6)

The Red Raiders have what some would say an 'off' season.  Sure they won 8 games and are in the Alamo Bowl, but it doesn't match the near undefeated performance they had last year.  A couple of their quarterbacks were out with injury and they ended up starting 3 different ones for the first time in Mike Leech's career.  So it was a setback, but they are still going strong.  Michigan State, on the other hand, booted off a bunch of kids due to a dorm fight.  They played average and they ended up a little on the thug side.  Those kids are gone and Mike Leech's Red Raiders will roll them.

Citi BCS National Championship Game
Jan. 7, 8 p.m. ET, FOX Sports, Pasadena, Calif.
Texas (13-0) vs. Alabama (13-0)

Finally, here's the big one.  The Texas Longhorns head to Pasadena to take on the Alabama Crimson Tide in the BCS National Championship game.  On on hand,  you have the undefeated SEC champs who are clicking on all cylinders while on the other, you the undefeated Big 12 champs who almost played the last game away.  At the beginning of the season everyone thought it would be Florida and Texas, but Alabama came on strong and made Tim Tebow cry at the SEC Championship game.  So now you have two juggernauts meeting each other in the last college football game of the season.

Who's going win?  Well you have Mack Brown going up against Nick Saban.  Both have won BCS titles before.  Will Muschamp, Texas' defensive coordinator, used to be on Saban's staff when they were at LSU.  We're thinking that's the difference.  The Longhorns defense doesn't look that great, but we think the coaching edge will fall into their court.  Of course, the easiest thing to say is just stop Heisman winner Mark Ingram.  But it should be much more than that.  We're thinking that after a month of preparation, the defense will be ready to slow Ingram down.

What about the other side of the ball?  Colt McCoy hasn't played inspired ball this year and missed out on the 'overall body of work' Heisman Trophy.  McCoy followed the Heisman type performance against Texas A&M with a stinker against Nebraska in the Big 12 championship game.  He was the one that floated the ball out of bounds and caused the controversy.  He almost threw away the season.  Will it be a wake up call?  Yes and no.  By the second half he will come around.  The first one will see him still shaking from it.  Will it be enough to go over Alabama's defense?  It's too close to call.

Most of the pundits around the sports world are calling for a big Crimson Tide blowout.  We're thinking it's going to be alot like the last time Texas was in the BCS Championship game, where Vince Young took the team on his shoulders and won it late.  Colt McCoy to Jordan Shipley will be the combination and Mack Brown will win his second BCS title, putting him over Nick Saban on total wins.  We're certain it will be on helluva game so be ready to watch and let's hope it's a classic.