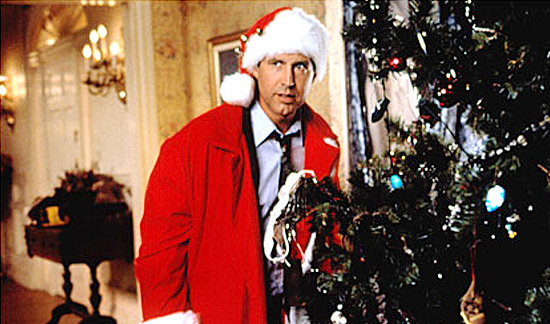 Happy Holidays everybody from the KC College Gameday Crew!  It's been a couple of years now of doing this blog and we've learned alot along the way.  We also are very thankful for all 12 of you that actually read this internet football rag.  It's not a perfect blog and we strive hard everyday just to make it a little bit better.  We wished it could be perfect, but sometimes great things come from imperfections.   Much along those same lines, we have Christmas wishes we want to share with you this holiday season:
The one thing we wished that Santa would bring us this year is a network television channel for the Big 12.  They can have the marquee matchups on the bit network channels, but some of the lesser games deserve to be televised.  Even against the non-conference weak opponents.
For Missouri, we wish they can actually be happy with where they are at.  Maybe if they won a Big 12 title the last couple of years, they wouldn't be so egar to jump ship.  It's a 'grass is greener' type situation with those guys and they may be regretting it if they leave.  They're close, and with the recruiting they are pulling, they'll be in it every year now.
Kansas Christmas wish from the KCCGD will be some humility.  They are great in basketball and deserve the kind of expectations of greatness for their team.  But they are going through some issues translating that to the football team.  Yes, they fell apart this year.  But part of that has to do with the fans moving their "number 1" attitude over to the football team.  That attitude kicked out the coach who actually made them relevant.  Take a chill pill, Kansas fans, and let the program grow.  It will take a couple of more years.
For Mark Mangino specifically, we wish he has a little more cheer.  He certainly doesn't need it with the fat payout he got for resigning from KU.  But there are some anger issues there.  He should take a hint from his jolly compatriot up north and use it for good things.
We wish Kansas State  the best of all luck in the recruiting trail.  Bill Snyder 2.0 brought back the program from Ron Prince hell.  Now he needs to hit the road and pick up the talent.  We also wish that Kansas State stops trying to big time it on the administration side of things and not realize that they are the small market version of the Big 12.  They already got beat with stupid contracts, take a break and let the talent build back up.
For Nebraska, we wish them a giant crate of Bubble Yum bubble gum.  They will need it for the Super Pelini Brothers and their frustrations.  It's one thing to lose, but it's another to lose with class.  If they had more gum, they wouldn't have lost so much cred after the Big 12 Championship game.  That kind of fighting spirit should be pumped into the kids and left out on the field, not outside of it.  The Cornhuskers are back, so they need to start acting like their predecessors.
For Iowa State, we wish them all the luck in their first bowl in forever.  They are handling everything else nicely.  They might even have a chance to be the bigger program in Iowa if they keep it up.
For the BCS, we wish them all the luck in fighting off the sports media.  The only reason it was created in the first place was the complaints from the sports media about having an actual champion.  Before, the bowls used to be the reward for a good season.  Now it's all business.  It kinda killed the holiday spirit.  So for now, good luck keeping things together, as people who never really was good in sports (and probably never played) are trying to tear it down.
For the Texas Longhorns, we wish them the BCS National Championship. Yeah, they won it before and represent more of the bad things for the Big 12, but it is the Big 12 and bringing another national title home would be sweet.
For Mike Leech, we wish him a big ole pirate ship that he can take on crazy travels around the seven seas.  Hopefully, he'll find some tasty rum along the way and pass it along.  Yo ho ho!
For the state of Utah, we wish them nothing.  We're not even sure if they celebrate Christmas.  We also don't want to get in the way of all of the coal shipments headed their way.  Orrin Hatch alone might be able to start a new coal business.
For the Kansas City area bars, we wish them all the best while they look for ways to upgrade their experience.  Right now, you need HD flat screens with the total sports package, great video games, decent food, good beer selection, wi-fi internet, and attractive waitresses.  Some places are good to go, and some are way behind.  Hopefully Santa sees fit to upgrade everyone so we can enjoy an even better experience next year for another season of KC College Gameday.