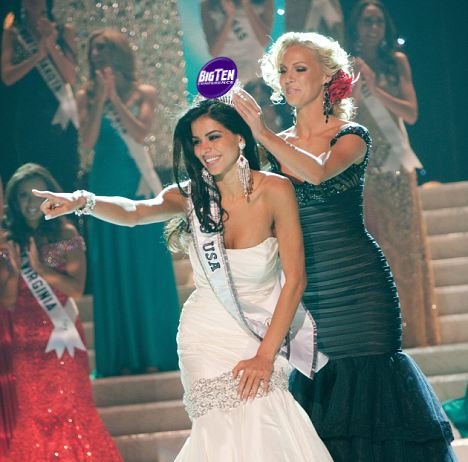 So who all will fit in the glass slipper that the Big 10 is dangling out in front of the college football landscape?  In our series, we talked about how the traditional Big 10 aims to scratch their expansion itch and what could happen to every conference around them when they do.  Today we look at the candidates either actively or inactively campaigning to be ones who get the golden ticket of an invite.  There are oddball choices as well as solid, sensible choices in this competition.  Not all will be covered, but we'll see the ones that matter.  Then after that, the swimsuit competition!  On with the show!
First and foremost, we can't go over every whisper and message board post stating that some school no one thought of before is now rumored to be in the race.  This would waste everyone's time.  There's no traction in discussing in discussing whether or not Georgia Tech or Wyoming might have an outside chance of getting an invite.  The only whisper we've heard that seems legitimate is Colorado jumping ship to the Pac 10 but that's conditional on not even in the same conference.  That said, here is our big list of contenders.
These are your main candidates.  With all of the posturing and media misdirection, there could be others not even the radar.  For the Big 10 to be successful in its expansion conquest, one of these teams must be considered.  Who will the Big 10 pick?  Will it be 1, 3, or 5 more teams added to the Big 10?  Jim Delany still wants to keep the timetable, but with the ultimatum on the Big 12 candidates June 1 at the Big 12 athletic director and coaches meetings, the decision could come alot sooner.  Tomorrow we'll go over how the fans will be affected by these moves, around and the nation and in Kansas City.  After that, we'll give you our picks.  We promise no skimpy swimsuits either.