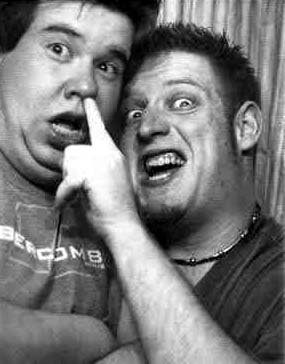 The BCS Standings are out and it's time to start wiping away the competition.  Oklahoma and Missouri will lock horns tomorrow to find out who will be worthy from the Big 12.  We also have LSU battling Auburn for SEC worthiness.  The pretenders are wiping away and it's all downhill for the road to the BCS Championship Game.  The pretenders will also start wiping away in our Pick It and Stick It challenge.  Let's take a look at what's on the windshield for this week.
Some of the more open spreads find us at Blacksburg where Virginia Tech hosts Duke.  That might not be a blowout,  the Hokies did lose to James Madison.  Oregon already played so there's no big point spread for them.  Utah sees a big one when they host Colorado State.  It looks as though Boise State is idle and TCU might actually have competition this week.  As for small spreads, it's a toss-up for Connecticut and Louisville.  We also have a close one with California and Arizona State.
Big 12 wise, we already mentioned the big one with the Sooners and the Tigers.  That's going to be a great game.  Texas Tech and Colorado have a close game ahead.  On the flip side, Texas has a massive spread against Iowa State.  Maybe Paul Rhoads can cue up another upset.  Back in the KC area, we have Baylor up on Kansas State by a touchdown (with no extra point) and Texas A&M up on Kansas by 13.5.  One of those teams will beat the spread and win this week.  I'm guessing Kansas State.  Say goodbye to the pretenders.