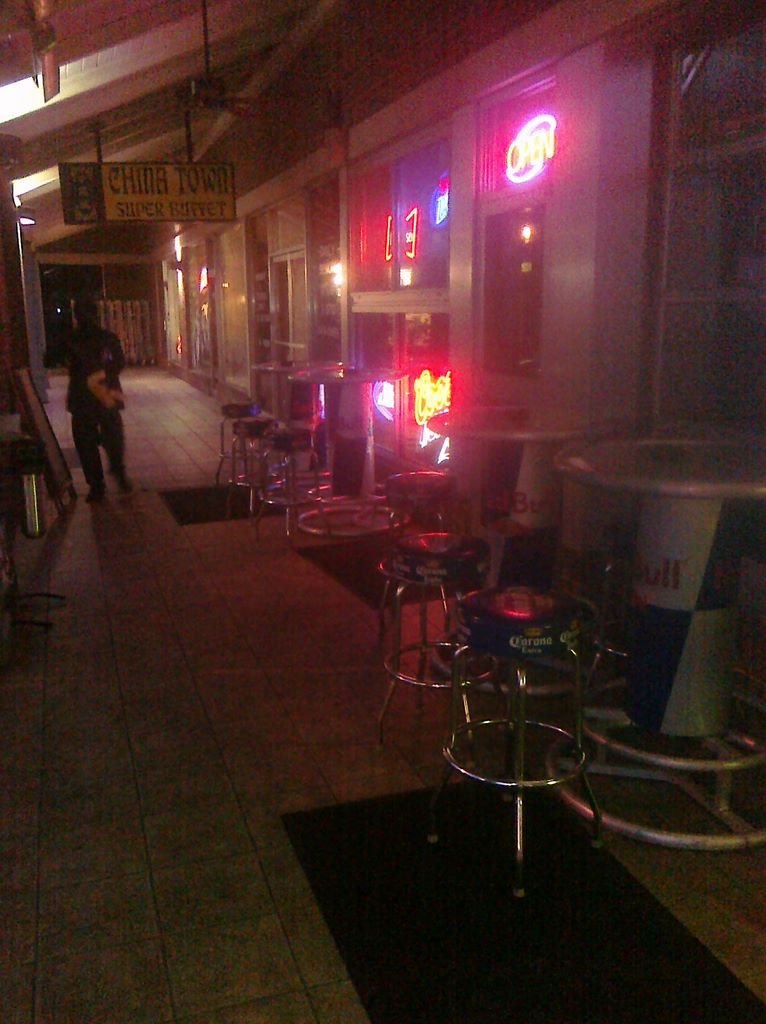 Championship Saturday came and went and for the brief time I was there, it was worth it.  My day started out at Lew's Grill and Bar and ended back up there.   In between was some craziness with a company holiday party complete with a lame cover band as well as a great finish to the Big 12 Championship Game.  All in all, the day was widespread and fantastic, even though college football barspotting was very short.
I've been talking all year, and last year too, about tackling Das Boot and Saturday was the day I finally did it.  What's Das Boot?  Well, if you've seen Beerfest, then you know exactly what I am talking about.  For those of you who have not heard of it, it's a giant clear glass boot that holds a ginormous amount of beer.  Oh I didn't do the whole boot, I had some help tossing down some Miller Lite.  I had a holiday party to get to.
The holiday party at the Midland Theater was nice and all, but the music was just not my thing.  I understand that Disco Dick and the Mirror Balls are a pretty popular local cover band, but I can only take so much of KC and the Sunshine Band.  The Midland is absolutely gorgeous.  If you ever get a chance to go to a show or an event there, please go.  You will be mesmerized by the architecture alone.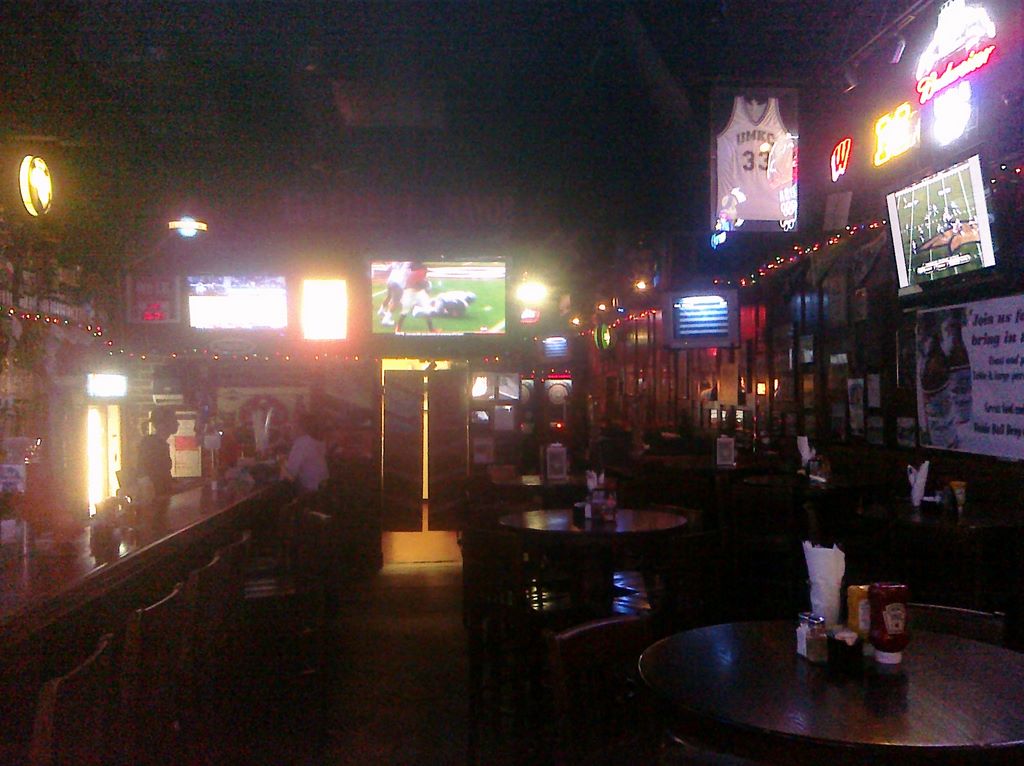 Now let's talk some college football.  The Low's portion of my day had me hit up with a double dose of big time games.  First off was The Civil War between #1 Oregon and Oregon State.   About an hour and a half later, the SEC Championship Game started up with h #2 Auburn and South Carolina taking on each other.  Both games weren't that good at all.   No surprises between the two as we'll see the top teams play each other in the BCS Championship Game.
While I was at the holiday party, me along with about a quarter of the party goers were into watching the Big 12 Championship Game.  Foortunately for us, the holiday party organizers and the Midland Theater allowed guests to go to the side bar called The Indie.  After hanging out and checking some scores, we finally found our way there for the last five minutes of the game.  That's all I needed to witness Nebraska losing and Oklahoma going to the Fiesta Bowl. I really don't remember anything else from the game as the open bar at the party did me in.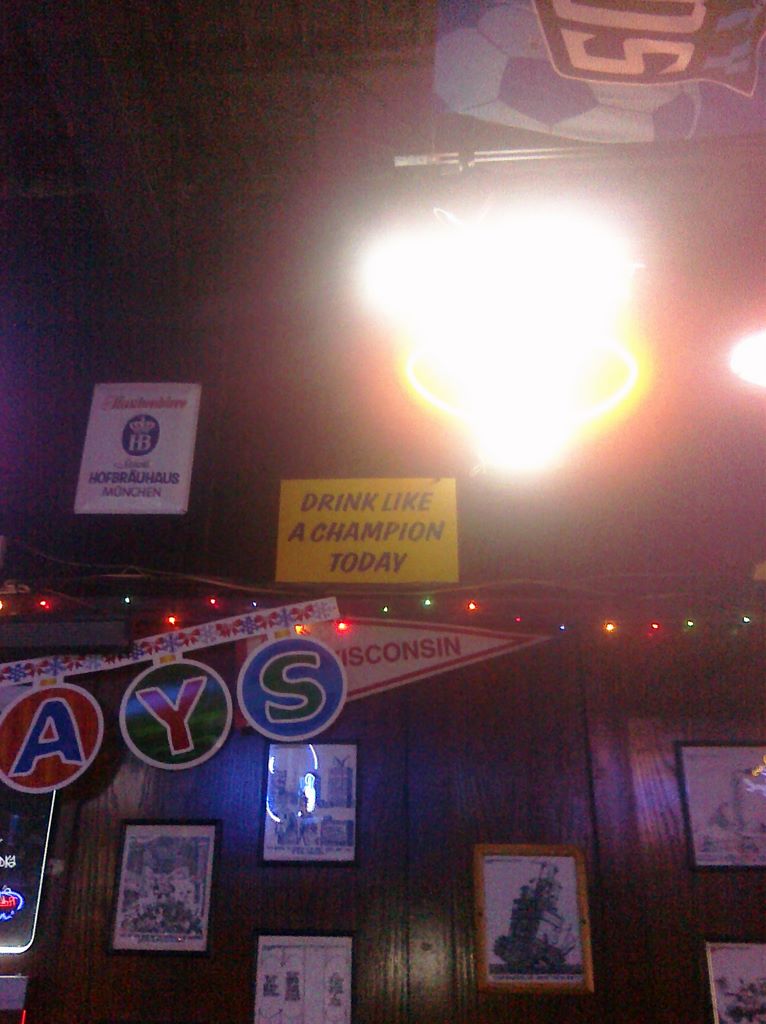 The day was more festive that football for me.  I enjoyed the holiday party immensely but I must say that I missed (and will miss) watching a full game of college football for awhile.  I like to think the company holiday party was a great way to end the regular college football season.  We went back to Lew's after the party and had another boot.  We raised a pair of Das Boots up for football and the holidays and I hope everyone else out there gets the chance to do it too.