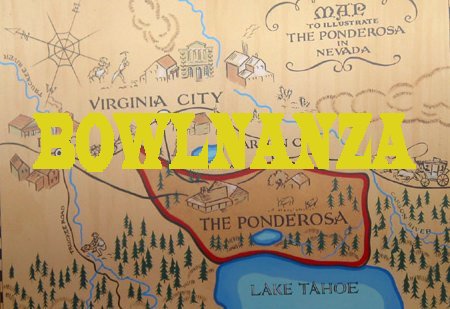 Here's the first standings update for the Bowl Pick It and Stick It.  This time we're mixing it up a bit and going for straight picks only.  Most of the time the match-ups in bowls are pretty even so it's a gimmie on who will actually win the game.  I also beat up on people in the regular season with the confidence points addition.  We've had 3 games already so the pack is pretty tight.  The main course starts tonight so I'll run down the games and blab about them as I see fit.  First, let's go over the standings:
There's nothing special here. Flippe and Losers have been perfect so far and everyone else is a game behind.  Most of the picks that went wrong was with the Northern Illinois and Fresno State game I guess everyone thought that the interim coach would curse the Salukis.  Oh well. Here's the week's worth of bowl games.
Tuesday, December 21
TIME (ET)
MATCHUP
8:00 PM ET
Southern Miss vs. Louisville*
BEEF 'O' BRADY'S BOWL ST. PETERSBURG
Wednesday, December 22
TIME (ET)
MATCHUP
8:00 PM ET
No. 19 Utah vs. No. 10 Boise State*
MAACO BOWL LAS VEGAS
Thursday, December 23
TIME (ET)
MATCHUP
8:00 PM ET
Navy at San Diego State
SAN DIEGO COUNTY CREDIT UNION POINSETTIA BOWL
Friday, December 24
TIME (ET)
MATCHUP
8:00 PM ET
No. 24 Hawaii vs. Tulsa*
SHERATON HAWAII BOWL
So let's run them down.  Good ole Beef O' Brady is up first with Southern Miss taking on Louisville.  I don't know what's up with Louisville but I do know that Southern Miss has been playing Kansas rough lately.  I'm going with Southern Miss.
The Las Vegas Bowl already has had some fights.  Boise State had a major let down this year not winning all of their games.  Utah's been a major let down altogether.  The Broncos traditionally do very well in bowls so I will go with those guys.
The Poinsettia Bowl is the child of a bad Johnny Carson holiday joke but the teams playing are no jokes.  Navy is the best of the Armed Forces football teams and they are looking to continue their streak.  San Diego State has flown under the radar all year.  I like radars, they sound funny.  So I'm going with San Diego State.
The Hawaii Bowl has a shocker of a participant.  Yup, it's Hawaii!  Tulsa's flying very far away to get drunk and surf in between the football game.  They just re-upped athletic director Bubba Cunningham's contract because Kansas was sniffing around down there.  I'm going with Tulsa, some in spite and some in Tulsa's great offense.
The Little Caesars Bowl will pit Florida International against Toledo.  I had no idea a university name could include International. Does that mean they have campuses around the world?  I have not clue.  Toledo is in Ohio and it's in Big Ten country.  That means I'm on board the Florida International Express!
That's about it.  We've yet to see Big 12 schools but that'[s because they are in the big time and the last couple of weeks of bowl season.  I'll put together a Big 12 bowl analysis soon and then run down the rest of the bowls next week.  Until then, Happy Holidays and watch some bowls!