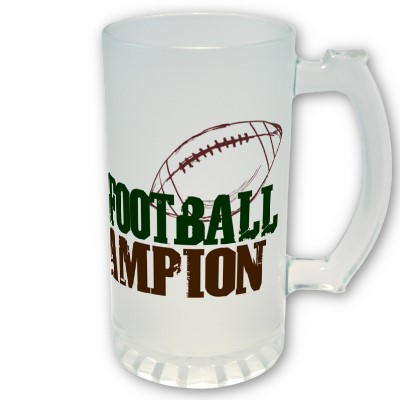 Yes, it's the 2010 edition and first ever annual KC College GameDay Year End Reviewards!  What's a revieward?  Welp, it's a half assed attempt to round up the year in review and then dole out some nameless awards out to who or what I think mattered in the year of college football.  It applies to the regular season only as I really don't want to come back to this.  At any rate, I'm shooting from the hip so all you midgets our there better watch your heads.
Bestest Player Evar:  Cam Newton, Auburn.  Yeah, I went with the Heisman winner. In my defense, I witnessed one of the greatest college comebacks this year and a totally dominating performance in the SEC Championship Game.  I'm not sure what his involvement was with his money grubbing semi-holy preacher dad but his on the field show was better than everyone else.
Biggest Disappointment:  Texas.  Well, duh.  They went from being the BCS Championship Game last year to not making a bowl since forever.  That alone led to a couple of couches resigning/retiring and head dog in waiting Will Muschamp hoof it to Florida.  Let the real rebuilding phase begin.
Kooky Coach:  Bo Pelini, Nebraska. This one goes out to the head coach who generally makes a mockery of the game and is first candidate for counselling.  With all of his gum chewing, ref yelling, pee dribbling, fake depth chart drama, and general snippy attitude this year, Pelini takes the cake.  You know it's bad when the Chancellor of your school calls you out for being a douche.  A close second goes to the Luigi to Bo's Mario in Carl Pelini.  The Super Pelini Brothers look to wreak havoc in the Big Ten next year.  Good luck and good riddance.
Underhyped Underdogs:  TCU.  This goes out to the team who flew under the radar and showed up where it counted.  TCU came off an undefeated regular season last year and did it again this year.  Yet, all everyone was talking about was how Boise State could get the BCS title nod.  Welp, TCU is undefeated and Boise State is not.  I would've given Northern Illinois this award, but the Horned Frogs are the bigger story.
Chicken Bone: Kyle Brotzman, Boise State.  Speaking of the Broncos, Mr. Brotzman here is the biggest choke job award.  Now I know these are kids and we need to know that going into these games.  But when you shank to close game winning kicks against Nevada, you have swallow this one down the throat.  Brotzman's the point leader in school history but he will never live this one down.
Most Surprising Fans:  Missouri Tigers Fans.  Okay, so even your governor wanted your team into the Big Ten in the offseason, but you couldn't keep a secret and opened to the door for Nebraska.  The team comes limping back to the Big 12/10 and ends up putting together a pretty good season.  The Tigers get an invite to the Insight Bowl against Iowa.  Everyone on the planet could've guess that the Tiger fan base would complain and then show up poorly again.  Welp, that's not the case.  I've heard little complaints and they are selling out their tickets.  Now this might've gone to Nebraska but we've none all along that Nebraska fans are a-holes.  Bo Pelini just shed the light on it.
Nepotism Kills:  Dan Hawkins, Colorado.  Finally, after blowing a major 4th quarter lead to still limping Kansas, the head honchos at Colorado decided to drop the axe on the Hawk.  All the while, he went with his kid instead of the better fit in Tyler Hansen.  The move to the Pac 12 will help the closet cleaning feel a little more fresh for the Buffaloes.
Human Joystick.  Denard Robinson, Michigan.  Oh, Dante Hall, how we miss you so.  Denard Robinson, or the Predator, ran all over defenses this year with no shoelaces tied.  He broke records left or right when he was healthy.  This is RichRod's boy and if he comes back next year, expect him to be in the Heisman race.  If he stays healthy, and if RichRod still has his job.  My guess is Robinson is the lynch pin for RichRod's job.
Mute That Microphone:  Brent Museburger.  Seriously, this guy is the king of front runners.  He needs to stop and stop yesterday.  Toward the end of the year, ABC stuck the Big 12 with this guy up in the booth.  Granted, it's because those were the best games of the week, but it's all mute mode on the television whenever I hear this guy blabbing away.
Overly Overhyped:  Conference Expansion.  This one especially goes out to the Big Ten fans out there.  In a year where the mere mention of expanision billowed up into a tidal wave of rumors, message board smack, and general panic, it was the Big Ten that started the ball rolling and Big Ten fans forecasting doom and/or destruction for all other conferences.  At the end of the day, what we got was one big move from the Big 12 to the Big Ten, a me too catch up from the Pac 12, and a bunch of smaller changes in the mid to low conferences.  Oh, we also got comedy gold with the Big Ten logo and division names ('Leaders' and 'Legends' hahaha).  The division names alone almost put the entire Big Ten over the expansion fiasco.
Wicked Firestarter:  Kevin Kietzman, radio host 810 WHB AM.  Okay, so the great thing about college football, is that no other sports support the amount of smack talk between fans and/or college alumni.  Pride runs deep in college athletics and sometimes you need somebody to stir up the pot a bit.  Kevin Kietzman put Nebraska fans on notice when they rolled into Manhattan to start their farewell tour of the Big 12.  I listened to every bit of note and research that pointed out that Cornhusker fans are sore losers.  He stirred the pot alright.  Cornhusker fans were on full attack for this guy and the theme continued for the entire Big 12 conference season.
Ready For Hoops:  Kansas.  This one was easy.  There are programs that live and die by basketball and others by football.  Duke, Villanova, and even North Carolina fall into the basketball category.  This year Kansas was ready to go to Allen Field House after the first game.  Granted they pulled an upset against a top ranked team the next week, but they were railroaded the whole year (except for that great Colorado comeback).  Turner Gill will start a slow process of rebuilding a football program that was actually more exciting than the basketball program just a couple of years ago.
Set The Snooze Alarm:  Kansas State.  The most boringest team can put a fan to sleep quickly.  Kansas State and Bill Snyder 2.0 did just that as they made no bones about using Daniel Thomas as running back for the whole year.  It was good enough to get them to 7-5 and a bowl, but it fully exposed their senior quarterback as a mediocre passer.  I have a gut feeling that the Pinstripe Bowl against Syracuse will require at least a pot of coffee to watch.
Best Dressed:  Oregon.  I think it was David Lee Roth who said, "It's not whether you win or lose, it's how good you look."  Well, with Nike in its back pockets, Oregon again had the tightest looking uniforms.  Except that this year, not only did they look good, they won all of their games.  The Auburn and Oregon BCS National Championship should be a doozy and, yes, Nike will throw on even newer uniforms for the Ducks.
Move Along, Nothing To See Here:  Alrighty, this one is for all of the forgettable stuff in college football so here it goes.  The Big East, The ACC, Nevada, the WAC, Mike Leach, Ohio State, Oklahoma, Oklahoma State, College Football Playoffs, and Notre Dame.  Most of this bunch either did poorly or did a mediocre job of whatever it was they wanted to do. We won't be talking about these items 20 years down the road.
And there you go!  15 awards recapping the year that was college football.  My fingers are tired so if you got any other award to give, drop a line in the comments below.  Auf Wiedersehen!