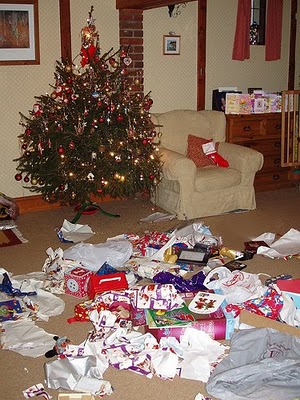 And all through the house, we had present unwrapping hangovers with eggnog thirst doused.  Oh wait, it's not a poem I'm writing here, it's the Bowl Pick It and Stick standings update!  Christmas scored well with me and I hope the holiday was in your top 5.  There was just a sprinkle of games in the last week, with the brunt of the bowls starting this afternoon with Missouri and North Carolina in the Independence Bowl.  So, with confidence points teetering the scores wildly, how did everyone in the pick set do?  Let's find out.
Yeah, that's right, I'm last.  I still ended up missing a pick before filling out my set.  But since then, I've won 2.  Not bad considering.  Of course, part of the strategy for me is that I'm not setting the confidence points.  So the points possible will be going from 1 to 35.   So even though I missed about 4 or 5 picks, I only ate about 20 points.  Back on the front end, Klein vs. Ditka-Who would win? has the outright lead. Not only has he been near perfect, but he front loaded some confidence points to be up by 29.  Good job guy.
So this week we have the Big 12 bowls kicking off.  I'm thinking Missouri will knock off North Carolina in the  Independence Bowl to show off in front of their new brothers in the SEC.  Texas will more than likely beat up on California in the Holiday Bowl.  Baylor should knock off Washington in the Alamo Bowl.  I just don't know how Iowa State will do with the almost home team of Rutgers in the Pinstripe Bowl.  I think they will squeeze one out.  Oklahoma may be let down against Iowa in the Insight Bowl, but the Hawkeyes are out two starting running backs.  Texas A&M will choke again at the Car Care Bowl against Northwestern.  Tune in next week for some tasty updates.