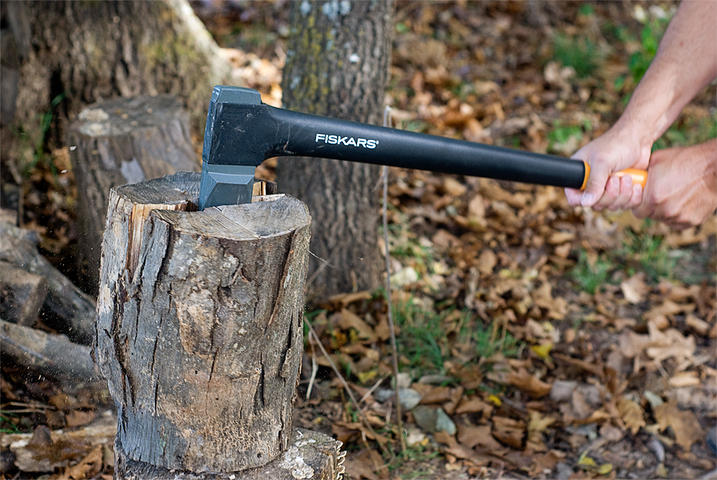 It's not as goofy as you think.  But there are some teams this week looking to bounce back after some tough losses in there last game and they gotta stay focused.  You can't look away from the wood whilst you chop it, you have keep on it and keep chopping.  So this week's Pick It And Stick It will sharpen that axe for Week 4.  Let's do this.
Alrighty I'm gonna get to some heavy sawing here with three teams that need to keep chopping.  Before I do, let me do a quick perusal of what else is going on.  Texas Tech will head to Oklahoma State Thursday night and I don't care who wins.  It looks like the Cowboys.  There are no Top 25 teams going against each other.  That said, Baylor you are on upset alert when you head to Ames to take on Iowa State.
So let's get down to some chopping.   Texas is 1-2 in the new Charlie Strong era and they have a feeble Kansas to take on this Saturday.  Even after dismissing yet ANOTHER player off his team Strong will look to Tyrone Swoopes to man the ship after David Ash's concussed retirement.  Kansas on the other hand is just Kansas.  Their defense looks stoud but damn if the offense doesn't look like a turd.  That's on you, Charlie Weiss.  Texas will get a win, but it will be close.
Missouri is going to a Columbia other than their own to take on a somewhat reeling South Carolina.   I guess College GameDay is there but I don't know why.  The Tigers are coming off a major choke job when they puked up a game to a visiting Indiana Hoosiers.  Yes, in football.  I don't know how Missouri recovers.  I do know that they are good for at least on choke job this year and it usually happens late.  So hey, they have a real shot in this one.  I'm guessing Steve Spurrier gets out-coached in this one and the Tigers get the win.
Kansas State is still smelling the smoke from the gun they shot themselves in the foot with against Auburn last Thursday.  Nevermind that Auburn had their own gun and were shooting away as well.  I guess Auburn had more toes than the Wildcats and they came away with a victory.  Yeah that hurt.  But it's time to saw the wood.
Kansas State gets UTEP in what I'm guessing should be  blowout.  Whether or not it is, however, is left to interpretation.  Billy Snyder the lumberjack needs to take some of the greenhorns and learn them up real nice after some rookie mistakes on the field.  The Miners could be a nice start for it, but I'm gonna wait and see Saturday.  In fact, I bet Snyder reverts to early season mode and goes vanilla to hide stuff for Texas Tech and subsequently Oklahoma.  That means that Kansas State will win, but it will be closer than imagined.
So my arms are tired.  I'm still chopping though, but I'll save the extra wood chips for next week's Pick It And Stick It.  I have  special guest this weekend so there may not be a Football Feedings.  Never fear, however, as there might be a Barspotting to be had.  You never know.  Just keep chopping that wood and you'll see.