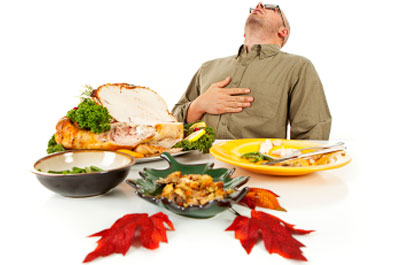 So it's Thanksgiving weekend which makes it kinda funny that it's also Hate Week.  We give thanks to what we have in this world and what's to come, but at the same time we also unleash the rivalry hatred that builds up within us the whole fall.  It's quite exhilarating.  We have joy and, half the time, have some hate joy.  I can't explain it.  I'm just enjoying the ride.  And the turkey.
So let's take a look at the wide swath of games that are available starting Thursday and rocking all the way to Saturday.  Top 25 wise we got a Pac 12 battle with Arizona State at Arizona.  I like the Sun Devils in that one.  Georgia Tech might put one over on Georgia but the Bulldogs have Nick Chubb so I'm going with them.   There's just so much more though.
The Egg Bowl sees a reeling Ole Miss trying to put one on Mississippi State.  I'm going with my heart and going with Ole Miss.  Minnesota is shaking off the competition and is looking to do the same against Melvin Gore and Wisconsin.  Not gonna happen, Badgers all the way. The big daddy is the Iron Bowl again and again I'm going with my heart.  Auburn upsets Alabama.
In the Big 12 we have some decent rivalry action going on.  On Thanksgiving Day we have TCU heading to Texas.  Texas is on the up and up while TCU is holding on to some foothold of a College Football Playoff birth.  My heart says Texas but dang if TCU doesn't show up for big games.  Horned Frogs eek this one out.  Oh man West Virginia is going to roll Iowa State, as well as Baylor rolling Texas Tech.
But then there's the Sunflower Showdown.  Kansas State eeked out a win against West Virginia last Thursday and is looking to rebound rushing wise.  Kansas got thumped Oklahoma and is looking for something.  Anything.  Bill Snyder always has his kids up for this one but for some reason I think Clint Bowen will have his up as well.  He's interim but he should be the full timer there.  He loves the school and has coached up the current set well.  It won't be enough, however, even though they'll make it close.
Man alive this is the best time of the year for college football.  The turkey is fresh, the family is around, and there's nonstop college football.  It's also hate filled.  But in a good natured way.  Kinda like when you fight your brothers while playing football over the holiday.  It's something to cherish and celebrate and we will be doing it again this holiday.