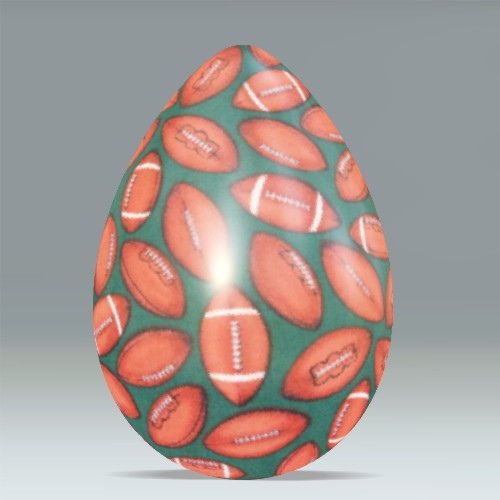 We were starting to get worried here at the Crib Sheet that this week's news would be weak.  Wednesday rolled around and we were totally saved.  Perhaps Easter had something to do with the slow news over the weekend.  This week we sift through some practices and look at some red tape a danglin' around.  Here we go:
Bo Pelini is spitting out chewing gum again in Lincoln.  He's fired up after a bad practice and is telling everyone on the block about it.  It seems to work fine up there as Nebraska is turning the corner and it's nice to see some passion from a coach when you're living with the Pinkel/Mangino/Snyder non speak on a daily basis.
Mike Leach is a definite oddball and his practice tactics are proving it.  Making players study on the field in the snow and some high balancing is unique enough.  Still I'm not sure if it will work this year after losing Michael Crabtree.
Glen Winston is going to jail for 6 months for kicking the tar out of fellow Michigan State athlete A. J. Sturges.  I thought hockey players were supposed to be tough?  I guess not.  Then again, he was up against Winston and Michael White from the football team.  Two football players > one hockey player.
Texas is trying to lure the College Football Hall of Fame away from South Bend, Indiana.  Both Dallas and Arlington have put together proposals to build a hall as well as convention center in support of the move.  Traditionally Notre Dame is king for football but recent years have shown the Fighting Irish's prominence waning.  Now is a good time to snatch the hall, especially in a state where people eat, sleep, and crap football.
Other universities are interested in Kansas Atheltic Director Lou Perkins and the Jayhawks are willing to pay up to keep him.   That makes sense.  The guy produced a national champion basketball team and built and honest to goodness football team down there in Lawrence.  So another $750,000 goes to Lou.  I'm sure it will eat into Mark Mangino's Ho Ho fund.
Bill Snyder still has no clue who's gonna quarterback the Kansas State Wildcats.  It's a tough job to replace the overrated Josh Freeman.  Chances are we'll see all three start next season and the one who does a better job with the option will get the nod.
Legal documents stuffed in the AP's pocket show that the Missouri Tigers officials and staff failed to follow proper steps to keep Aaron O'Neil from collapsing and eventually dieing back in 2005.  The director of sports medicine for the athletic department apparently even rejected suggestions from concerned players to check up on O'Neil.  Yet another example of the Tigers dropping the ball, off the field even.
Former Duke basketballer Greg Paulus, after trying out for the Green Bay Packers, sat down with Michigan head coach Rich Rodriguez to explore the possibility of using his one year of eligibility to play college football.  So the Rich must be feeling the heat already because even the Duke football doesn't want him.  Both Paulus and Rodriguez are starting to look a little silly here.