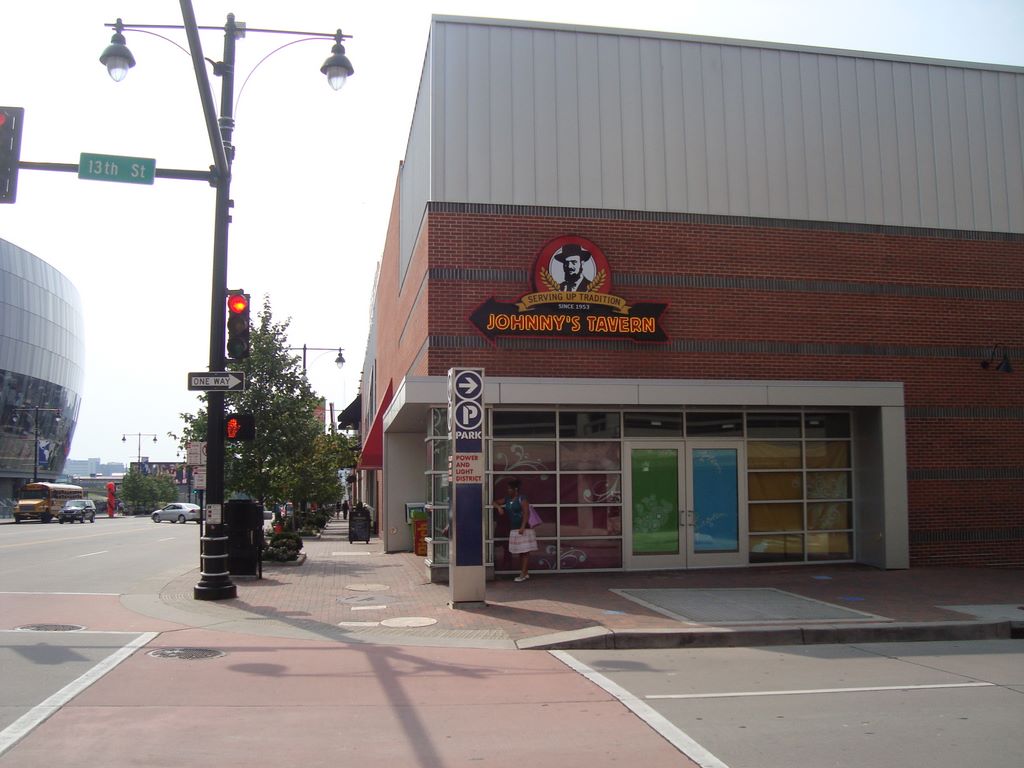 We are back again going out to the best of what Kansas City sports bars has to offer in terms of college football.  Like the storied tradition of college football, we have a tradition of going back to the best bar of last year to start out this season for KC College Gameday.  We had no way of knowing back at the beginning of last September that Johnny's in the Power & Light would be the best but here we are planning the first Barspot of the year down there.  With every television fit into every nook and cranny as well as the crazy touch table poker game, Johnny's hit the spot on all things needed for a great sport viewing experience.  So come back out with us Saturday as we head back out there to enjoy Johnny's and scoff at that ridiculous KC College Live thingy going on in the outdoor area.
When: Saturday, September 4 2010
Time: 11:30 AM
Where: Johnny's Tavern in the Power and Light District. 1310 Grand Boulevard, Kansas City, Missouri 64106 816.268.2260
Games:
Notes:  Whoah  nelly!  We have football from Thursday through next Monday this weekend.  What a great way to start the season.  Thursday has the beginning action and we're anxious to see how Iowa State looks.  Friday has games but there's nothing really worth watching.  Saturday is the big day as a couple of rivalries start out the day and then we close it off with a couple of Top 25 match ups.  Sunday sees the debut of Texas Tech's Tommy Tubberville regime.  Monday finishes off the great weekend with Boise State's only shot at beating a quality team this year.  No polls this week as we're still trying to figure out of it's worth it and we have this pegged down from last year.  College football has finally arrived!