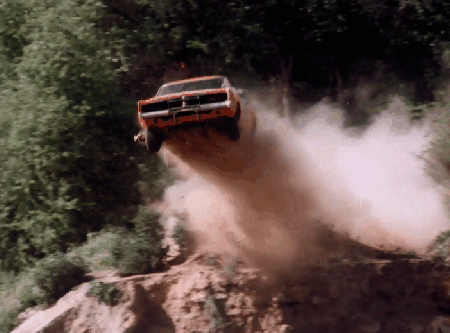 Media days are about done and that means practices are right around the corner.  I'm almost ready to ring the cowbell for a new season.  In the meantime, here's this week's Crib Sheet:

Boise State won't be able to wear their blue uniforms at home anymore, now that they are joining the Mountain West Conference.  It seems blue shirts on a blue field made the conference uneasy.  Do you think the home field advantage will go away now?  Probably not but it does chip away at it.
Collin Klein is the man to start for Kansas State this year at quarterback. Samuel Lamur and Justin Tuggle, don't worry.  The Wildcats usually rotate guys out toward the middle of the season.
More on that point, ex Nebraska quarterback Cody Green picked Tulsa to transfer too.  It seems every quarterback who floated the transfer idea knocked KSU off the list after a visit.  I knew even before Klein was notched as the main guy that he would be number because of the transfers not coming in.
During the Pac 12 Media Days last week, commissioner Larry Scott said the deal breaker for Texas in the conference hoedown last year was the desire for Texas to create the Longhorns Network.  It was kind of a no brainer but it's nice to hear it be official.
That's not stopping the Pac 12 from creating a whopping 7 television networks next year.  They're breaking it apart by region.  Do you think they'll show high school games on those channels?  At any rate, Hollywood is in the Pac 12's backyard so there should be plenty of equipment to handle it.
Back to the Longhorns Network, the Big 12 had a big meeting with all of the athletic directors and voted on a moratorium for high school sports on any Big 12 school branded network.  They also are waiting a year to see what the NCAA decides on this.  You see?  All the stories about Texas A&M leaving are just figments of hack sports journalists imaginations.
The dominoes are falling in Chapel Hill.  University of North Carolina athletic director Dick Baddour stepped down a day after firing head coach Butch Davis.  The NCAA sanctions are coming and everyone is running for the hills.   Defensive Coordinator Everett Withers is holding up the fort as the interim head coach.
Missouri's starting middle linebacker, Will Ebner, gets two days in jail, $200 in fines, and missed the first two games last year for the DUI he notch last summer.  I'm surprised it took so long to convict this guy.  The team dealt swift justice but the courts were a little slow on this.
Right now, mega high school recruit Bubba Starling is at Nebraska going through some drills.  In the meantime, he's asking for $10 million from the Kansas City Royals, as they took a flyer on him in the MLB Draft.  Oh and he's represented by mega agent Scott Boras.  Hasn't he turned pro now?  I though he couldn't be an amateur if he's represented by an agent.  Or is that for the same sport?  I'm confused.
Speaking of Nebraska, Bo Pelini is running his mouth about how the officials told him before the Texas A&M game last year that Nebraska was gonna get jobbed.  You know, I could make fun of him but I"m not.  I'm glad he's out of the Big 12.
Okay, hold everything.  When college stalwart Bill Snyder 2.0 pops up and says that players should get more financial support, people need to listen.  That story is heartbreaking too.  I have a feeling that something's gonna happen in a year on this.
Army and Navy will get their own reality show, which will air as a special on Showtime December 21st.  If there's any kind of voting or ridiculous elimination games I will Elvis my TV.
Okay I understand that rivalries can be heated and that words may turn ugly, but knife fights in a friggin' Applebee's?  Come on, Oklahoma and Texas fans!  If you are gonna fight don't do in front of friendly neighborhood restaurant.