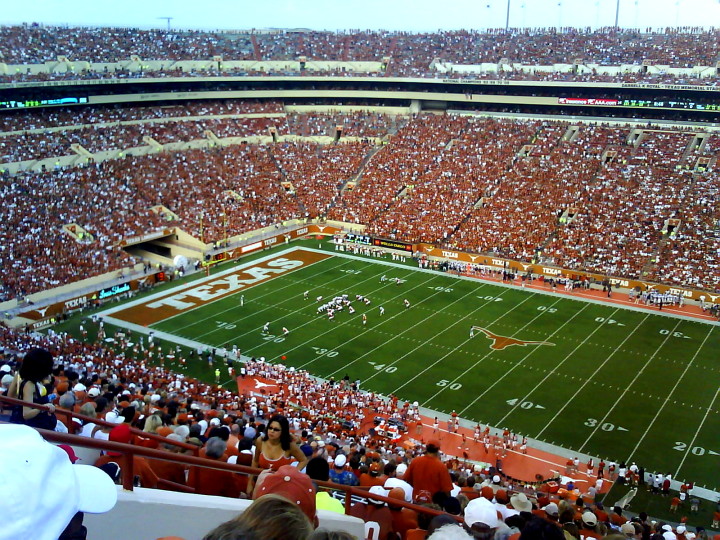 Alrighty, I've been waiting for this all year.  This week Kansas States heads to my new hometown in Austin to take on the Texas Longhorns at Darrel K Royal-Texas Memorial Stadium.  It's going to be another epic battle because that's what the Wildcats to me and my heart.  The spread is 10 points in Texas favor.  I don't know why but I'm okay with that.  Kansas State have been underdogs all year around.  Amongst the gamesmanship, this will be my first trip to the stadium.  I'm very curious how the Longhorns treat visitors as well as how they whole football experience stacks up there. It's gonna be a great time.
When: Saturday, November 19, 2011
Time: 12:00 PM or whenever we get there to tailgate
Where:  Darrel K Royal-Texas Memorial Stadium, 2100 San Jacinto Boulevard, Austin, TX (512) 471-4602
Games:
Notes:  It's a good thing there is a decent number of rivalries this weekend because there isn't much else outside of that going on.  We have Kansas State taking on Texas, Nebraska taking on Michigan, and Oklahoma taking on Baylor of course.  But that's it for exciting Top 25 match ups.  So rivalry wise, we have the Old Bras Spitoon, the Textile Bowl, the Holy War, the Magnolia Bowl, the Duel in the Desert, the Big Game, and the Golden Screwdriver.  What's the most exciting one for me?  The Big Game looks pretty tasty between Stanford and California.  It may be a let down game for the Cardinal.