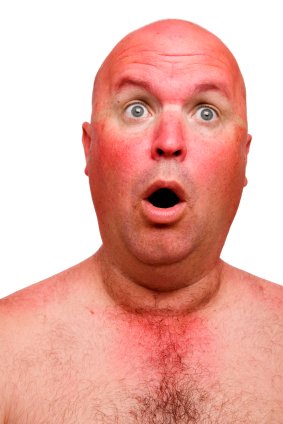 Usually when  the tempature gauge rockets into the 90's, it tells you many things.  First, time to turn on the A/C.  Second, time to hit the pool.  Lastly, college football season is right around the corner.  So while you are out there baking in the sun, please remember to wear sun screen and to think of the short time left before kickoff.  Here's this week's Crib Sheet:
Looks like the Nebraska Cornhuskers are getting support from all sides as Tim Griffin reports on Supreme Court Justice Clarence Thomas' love for the Huskers and his influence on recruits.   Judge Thomas sounds like he know about more about the Huskers than the law, unless he thinks they rule or something.
Still on the Nebraska side, Bo Pelini is standing up for his hometown fellow, LeBron James.  It seems LeBron was a little unsportsmenlike when he choked away the playoffs last week.  People have been ragging him since and Bo decided to stand up for King James and defend him, in all of his open mouthed, gum chewing glory.
Ivan Maisel did a little piece about smaller schools taking big cash for playing major opponents from major colleges.  It does tilt the competition in the favor of the major schools.   The smaller schools do get money they would otherwise not see for their athletic program.  The shadiness of the AD's not having confidence in their team does seem to be a concern.  But then again we wouldn't see major upsets like Appalachin State over Michigan.  It can happen you know.
Kansas and Georgia Tech will meet for the first time since 1948 for the next two years.  This should beef up their non-conference schedule.  They aren't exactly pulling a K-State, but they are following toe in line for what many of the major FBS conferences are doing.
Joe Montana's kid Nick will commit to Washington.  Looks like the Steve Sarkasian rub is working full time up there.  Will USC miss Steve?  Who knows, but it will be interesting to see if Nick can live up to his dad.  It's a lofty task and other former NFL quaterback kids usually don't live up or beyond, with the exceptions of the Mannings.  Chris Simms anyone?