Pick It and Stick It 2011 Week 05: Time To Play For Real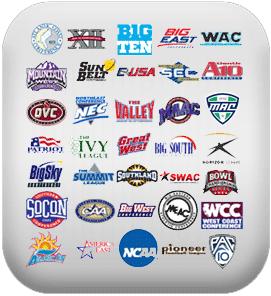 Conference play kind of opened up last weekend for the Big 12, but this weekend we have a couple of head to head match ups.  I don't know which game will be more exciting, the Texas vs Iowa State or Kansas State vs Baylor.  The obvious is the Kansas State game but if you remember last year, Iowa State went down to Austin and beat the Longhorns.  The local media around here is chirping about how it's a revenge game but the player interviews talk about how they expect to handle Iowa State easily.  We'll find that out Saturday as well as just how real Kansas State's defense really is.  Here's this week's Pick It and Stick It:
It's not just conference play for the Big 12, yeah I glossed over Texas Tech vs Kansas and Oklahoma going Ball State, we're seeing it all over the college football landscape.  That 9.5 point spread might be a little high for Wisconsin.  It's the first time in a long time these two teams have met, but Nebraska is tough this year.  Maybe it's the Camp Randall rub.  In a game so close that no one cares about, Syracuse has the 1.0 point favor over Rutgers.  Bor-ring!  The big blowouts see Standford rolling UCLA at 20.5 and Michigan handling Minnesota while West Virginia takes out theri frustration on Bowling Green with both games at 20.0 points.  The biggest one however, is Oklahoma's favor at 37.5.  Yup the Big 12 is better in all categories.