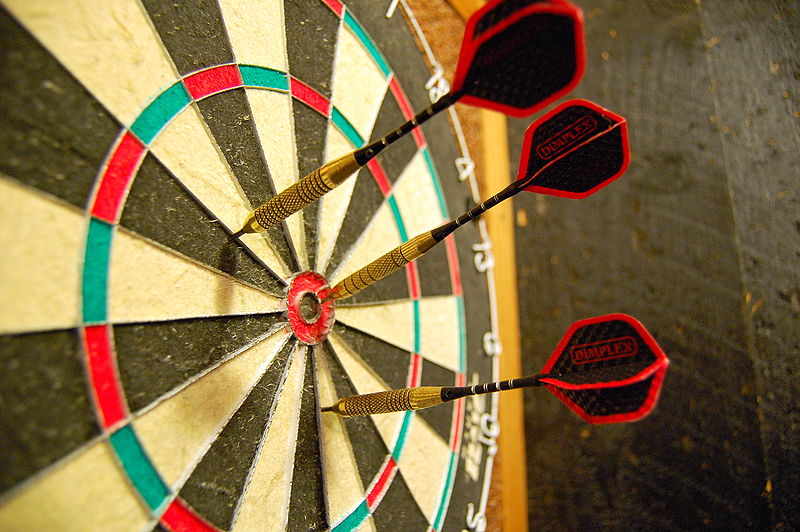 Here we go on my annual predictions for the upcoming college football season. I peer into my crystal viking horn and blow out what I think will happen for the year 2011.  From the BCS Championship Game to what color socks Oregon will wear in week 10, I throw it all on the board and see what makes triples and doubles.  So what do I think will happen?  Let's find out:
Going big, the BCS Championship Game will be between Alabama and Oregon.  Alabama's avoided the NCAA cartel but Oregon hasn't as much.  I'm taking a risk on Oregon, but I don't see any other team outside of the SEC that is title worthy.  Sure there's Oklahoma but man I've been burned by them before.
Texas A&M will leave the Big 12 to go the SEC.  The SEC will poach and ACC, probably Florida State.  The Big 12 stays in Texas and nabs either SMU or Houston.
Mike Leach will show up in a pirate outfit on Halloween.  I'm not sure where, but it will be damn scary.
The NCAA hires enough people for them to actually do their job.  This is a big guess.
The first ever Big 10 Championship Game will feature new member Nebraska and current NCAA crosshairs, Ohio State.  Ohio State wins it and causes everyone to freak out.
Like I said before, Oregon will win the inaugural Pac 12 Championship Game against Arizona State.
Tyler Gabbert will not be a starting quarterback.
In my Big 12 preview, I picked Oklahoma to win the Big 12 but they will not be undefeated and will choke against somebody.
Super recruiter Willie Lyles will be paid even more money by selling recruiting tapes of a young breakout by the name of Hershel Walker.
I have no friggin' clue who will win the Heisman this year.  Probably LaMichael James, he was a finalist last year.  Yeah, so was Andrew Luck but I'm picking the Ducks over the Trees this year.
Notre Dame gets on the winning track this year by displaying a tall video tower at the end of the opponents field for each home game.  They may, by the grace of God, make a BCS bowl this year.
Penn State head coach Joe Paterno will NOT die on the field this.  I've tried hard with this in the past but I need my prediction average to go up.
Kansas fans will start asking about basketball season after the 1st quarter of the first football game this year.
The Longhorn Network will not be successful to begin with.  Texas finishing in the middle of the Big 12/10/9 will force ESPN to dump a bunch of infomercials on it.  Hook 'Em Horns Turbo Snakes anyone?  There's already Snuggies.
TCU will step on Boise State's neck the only year they are together in the Mountain West Conference.
This whole mess with players not getting enough resources to go through college will stop.  We'll see at cost scholarships show up so the players can get a stipend to pay for laundry and lap dances.
One of the Brown brothers will do good, the other one will be mediocre for Kansas State.  Still, the Wildcats make a bowl.
Craig James will still be a douche.
Erin Andrews will get bumped off the top sideline hottie list.  At least there's naked pictures of her online.
The Ivy League, after limiting collision practice and targeting head injuries, will be the first conference to go all flag football.  No one will care.
And finally, I will get used to being in a different town.  Kansas City was nice and Austin is turning out to be pretty cool.  I also predict that I will not miss the snow but will miss the snow days.