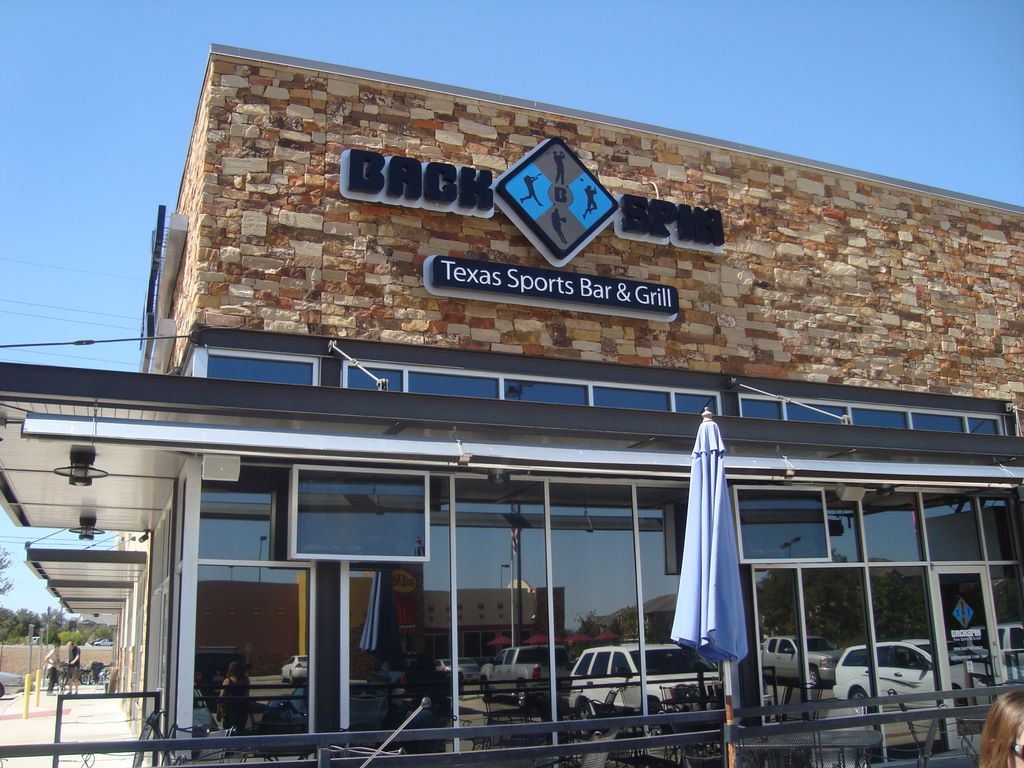 I lucked out again with Kansas State not playing at the same time Texas was.  They were actually playing Baylor and on ABC.  The nationally televised match up and the fact that it was not going against Texas led me to think that a remote sports bar south of the city should have that game on.  So Saturday I found myself at the Backspin Texas Sports Bar & Grill.  I'm glad that I picked that place for the game.  Did the tiny nature and remote location lead to a great time?
Somehow I managed to get rockstar parking for the Backspin.  When I pulled in, I had a nice view of the patio and a side way look to the joint.  I heard online that it was a small place, but I was hoping it would be wider that what it turned out to be.  Walking inside I instantly felt cramped.  It was room for maybe 3 tables across and a ginormous sports bar.  Okay that's fine.  Both outside and inside had some sweet looking HD televisions with a huge one in the main dining area.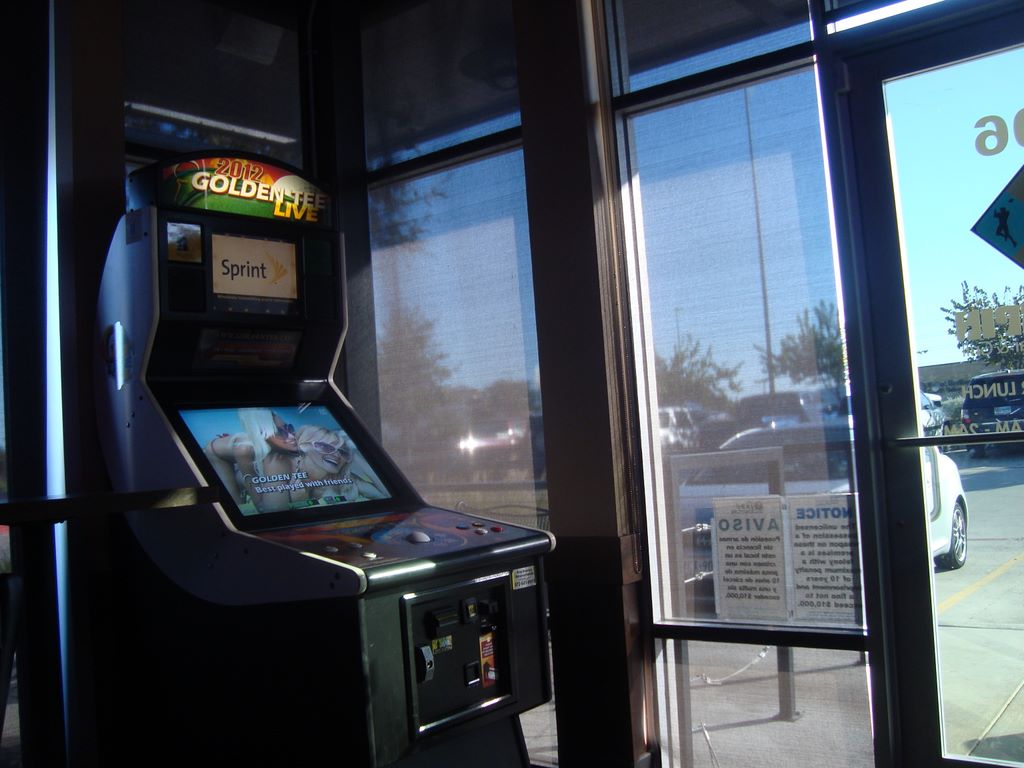 As for the rest of the Backspin, it filled out as nicely as it could with its real estate.  I was surprised to see a Golden Tee game there and alleviated any worries I had about their effort.  Not only that, but they also had some BuzzTime Trivia, which gave me a chance to try out their app on my new Android based cellphone.  All that internet juice was handled promptly by their free wireless internet.  Connection issues were not a problem mainly because the place is so small.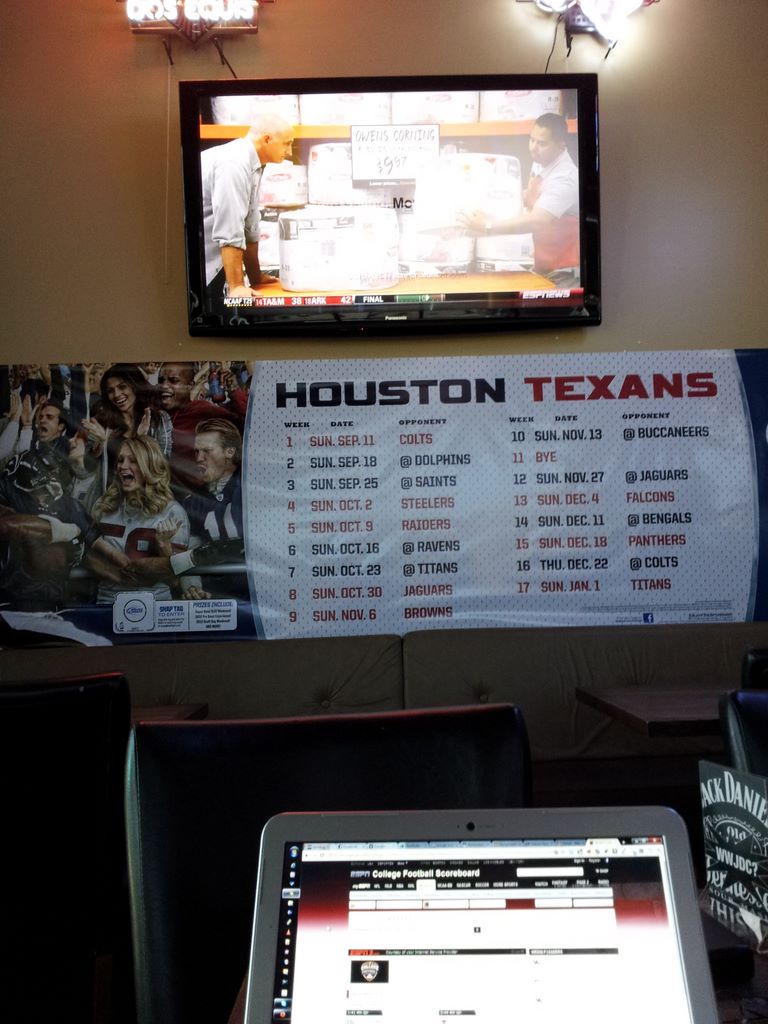 The service there wasn't so great.  I got a primo spot in front of the huge big screen for the Kansas State vs Baylor game, but had the chance to watch the end of the exciting Texas A&M vs Arkansas game.  It was about two minutes to go and they somehow accidentally changed the channel.  It was so harried that a patron got up and started jacking with the Direct TV remote.  Seriously, if you have a sports bar, you need to have workers who know how to operate the televisions.  Also, the audio was out of sync for the end of that A&M game.  That, the waitresses were pretty hot and they did a great job of making sure my beers were full.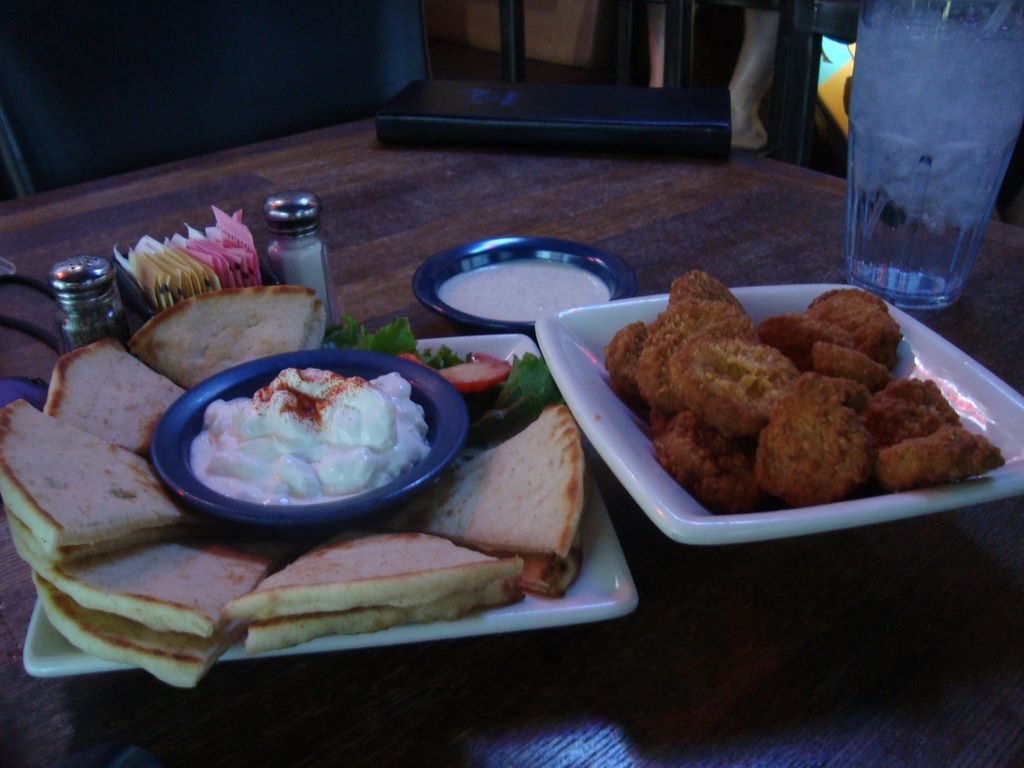 For this week's beer pairing, by the way, I had an unexpected mix of food and drink.  I was hoping to get their Reuben but I had to try their Tzatziki dip and fried pickles appetizer.  I'm happy I went that way.  To wash down the lot, I chose some New Castle.  Not only was it on special for $3 but the brown ale helped with the crispness of the fried pickles and the strange combination of yogurt and spices for the Tzatziki dip.  I've never had Tzatziki before but it is a nice cool down appetizer to noms on with pita bread.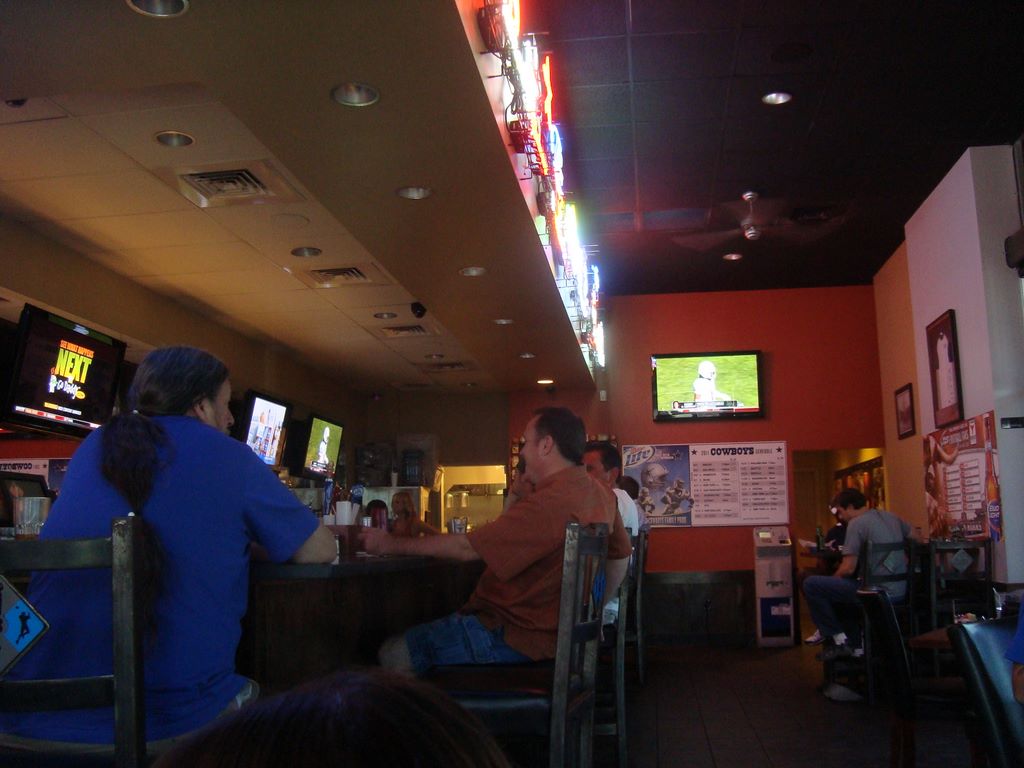 Now on the to the games.  Non Big 12 wise I caught that big showdown of Wisconsin vs Nebraska as well as the Alabama vs Florida game going on at the same time.  First off, Alabama looks legit and first year Florida head coach Will Muschamp has a little bit more work to do, including keeping his starting quarterback healthy.  Big 10 wise, Nebraska got a great welcome to the conference with a whooping handed to them from the Badgers.  Nebraska isn't a complete team but it didn't help them that Wisconsin had the free agent quarterback wonder that is Russell Wilson.
Big 12 wise, I watched a whole heckuva lot of football.  While I was sweating away at the gym, I got watch Kansas go up early on Texas Tech.  Little did I know that the Red Raiders would come back to win on the road in Lawrence.  Both teams are in trouble against Kansas State, more on that later.  So I mentioned Texas A&M and Arkansas.  All I can say that it was awesome to see the Aggies choke again.  They have never won a game against the SEC and will hopefully be competitive against Vanderbilt when they take off next year.  Wow they have no heart.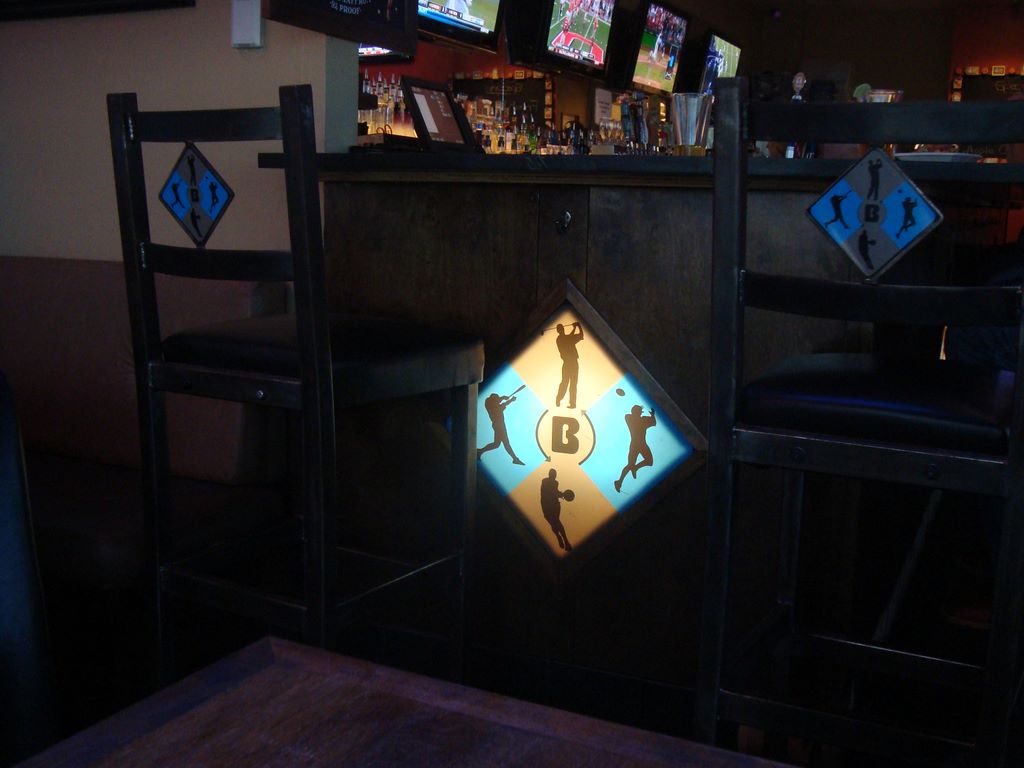 The big game of the day for me was watching Kansas State host Baylor for their first big test of the year.  Robert Griffin III is the mega stud quarterback for Baylor and he continued putting up great numbers.  The combination between him and Kendall Wright torched the Wildcat defense all day long.  But Kansas State was resilient.  I don't know how they keep close in these games, but they do.  Everyone will put it on Bill Snyder 2.0 and deservedly so.  Collin Klein kept consistent on the offensive side of the ball and linebacker Arthur Brown broke out and delivered the game saving interception.  These Wildcats are now ranked and they have real good shot of going to a bowl thanks to Texas Tech and Kansas.

So that was my day at the Backspin.  That place is super tiny but for where it is located, I can make some concessions.  It's by no means perfect.  When you can't figure out televisions on gameday, you go down big in my book.  The food was decent and I like the beer specials.  If I had an important game that I absolutely had to watch, I wouldn't do it at the Backspin.  If I wanted to sneak away from the city and hide out in a decent sports bar, the Backspin is where I'll head.