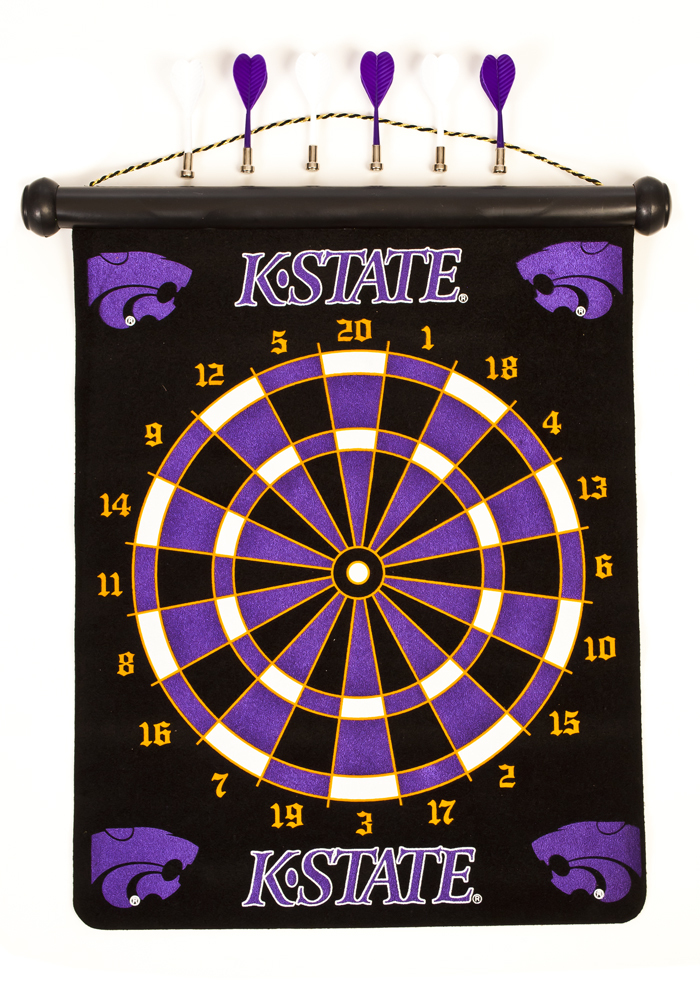 Yup it's time I wing them again.  I don't like making things ultra official and professional (note the website) and I will follow that same lack of format for another Pick It and Stick It Special.  It's Dart Board Predictions time!  I don't keep track so if you want to hit me up on the Twitterz (twitter.com/kccgd) or email ([email protected]) and let me know just how smart or dumb I am.  So with that out of the way, let's sharpen up the darts and start tossing.  Get out of the way.
I for some reason kept picking Joe Paterno and Bobby Bowden to kick the bucket on the field.  I was wrong on both shots (but there's a chance with Bobby still).  This year I will predict that NO ONE will die on the field.  Practice field doesn't count.  I know about the sickle cell.
After capping off the offseason with a newly announced college football playoffs, college presidents will realize the folly of their way and go back the BCS system.  The robots will be replaced by committee members.
Brent Musburger starts to fade as he delves into dementia not unlike Keith Jackson 10 years ago.  The only difference, he will still shill and sound super excited.
Hey I picked a Big 12 Champion, so who will that champion play?  Pretty easy, it's BCS bowl bound for Oklahoma against Virginia Tech because Frank Beamer.
So that means that the Hokies will win the ACC again and I'm not sure anyone will really care.
With the WAC shutting down, you'll see other lower tier conferences going away.  I'm looking at you Sun Belt.
Charlie Weiss will get so frustrated at Kansas, that his front butt will lash out and strike a player.  Unlike his almost twin in old head coach Mark Mangino, no one will seem to care about it.  Poor blowhard Weiss.
The Big East will be renamed to The Big after they finish this year announcing new members Hawaii and Japan.
Texas A&M and Missouri do okay in the SEC this year.  After they get done cleaning up the table when the big boys are done.
Mike Leech trades his sword in for a bow and arrow and starts pegging apples at Washington State.  This somehow inspires Wazzu to double their wins to 2.
USC will walk into the Pac 12 as the favorite and will more than likely walk out the winner.  Oregon lost so much except those tasty uniforms.
But Matt Barkley will not win the Heisman Trophy.  The consolation?  The next contestant on The Bachelor.
Who will win the Heisman?  It's a quarterback sport anymore so I think it will be someone from the that position.  I see Geno Smith nailing with Collin Klein coming in second.  Such a homer pick.
Speaking of Kansas State, Bill Snyder will live through the year and see a bowl win finally.  Maybe in the Beef O'Bradys Bowl.
Craig James will spew out some nonsense and get accepted to the Green Party's ticket for president alongside Rosanne Barr.
I really do think this may be Michigan's year for a Big 10 title. Unfortunately as soon as they step on that stage, they will instantly be overhyped and lose out in the Rose Bowl.
About 100 more players will be suspended due to mysterious 'team rules' epidemic going around.
I will not win Pick It and Stick It again this year.  I'm hedging my bet right now and will be saying 'Called It!' in December.
USC will face LSU and win in the BCS National Championship Game.  Only because USC did me so well in EA Sports NCAA College Football and LSU just doesn't have it, much to the chagrin of everything SEC.
Finally, super predictor Phil Steele will rip off most of my predictions from this column and discredit everything else he did in 2012.